Too bad I missed the opening of Shopwise Alabang in Festival Mall a couple of weeks ago. I can imagine how grand it must be. I heard it's a BIGGER and BETTER Shopwise Alabang and we just have to see for ourselves. So the family and I did our groceries there last weekend and we loved it!
The new store is bright, airy, and has wide spaces specially designed for convenient shopping. When we do our groceries, we always get these carts with cars para di malikot si Twinkle and I'm glad they have it there.
Jack-O-Lantern baskets and creepy buckets are now available there as well some other halloween items. We bought a basket for Twinkle's Trick or Treating later this month.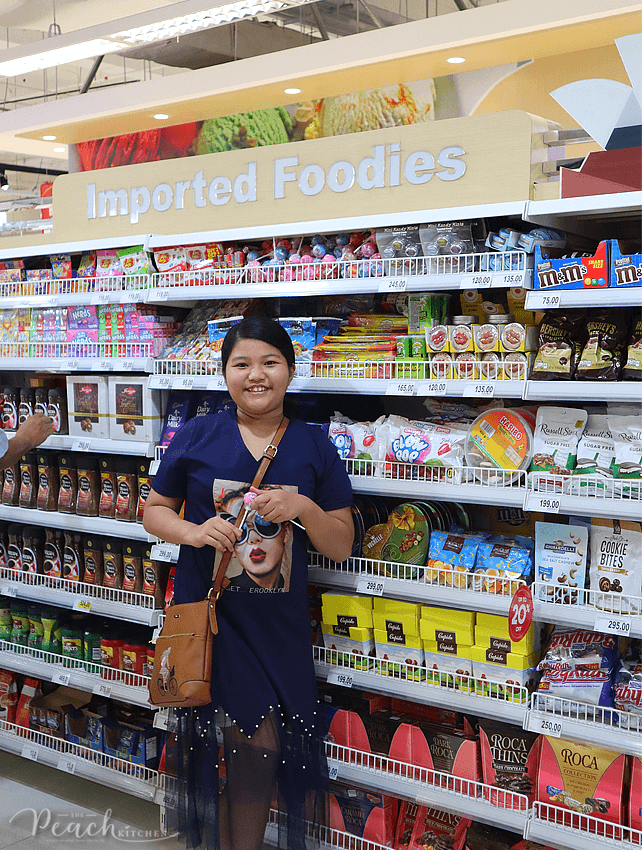 Since the Imported Section is near the entrance, that's where Ykaie went first after checking out the Halloween thangs… then she asked me to buy her a couple of Caramel Apple Lollipops.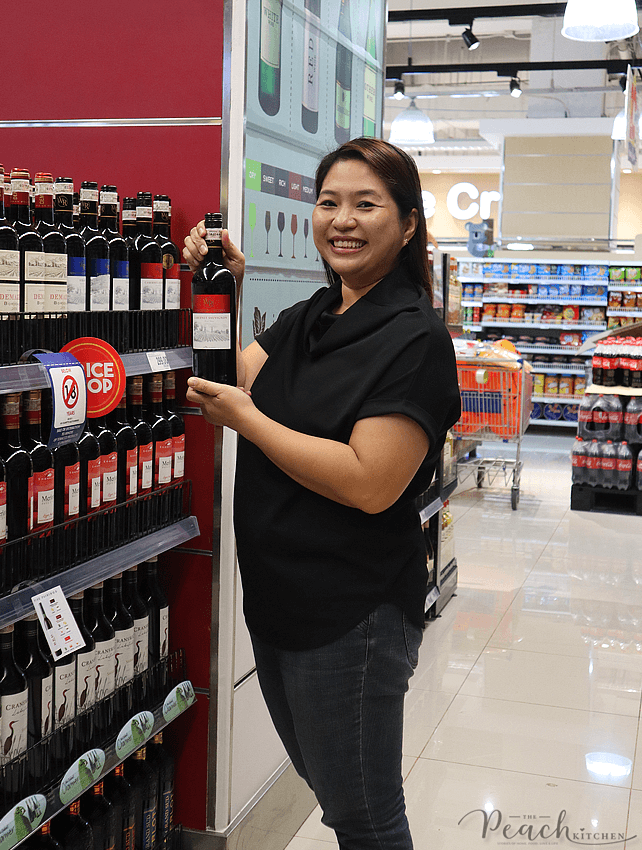 As for me, I checked out the Wine and Liquor Section, 'cause, you know, moms need a sip or two of red wine on friday nights…..*wink*
Of course, if you have wine , you gotta have something to pair it with. Good thing Shopwise Alabang's Deli is packed!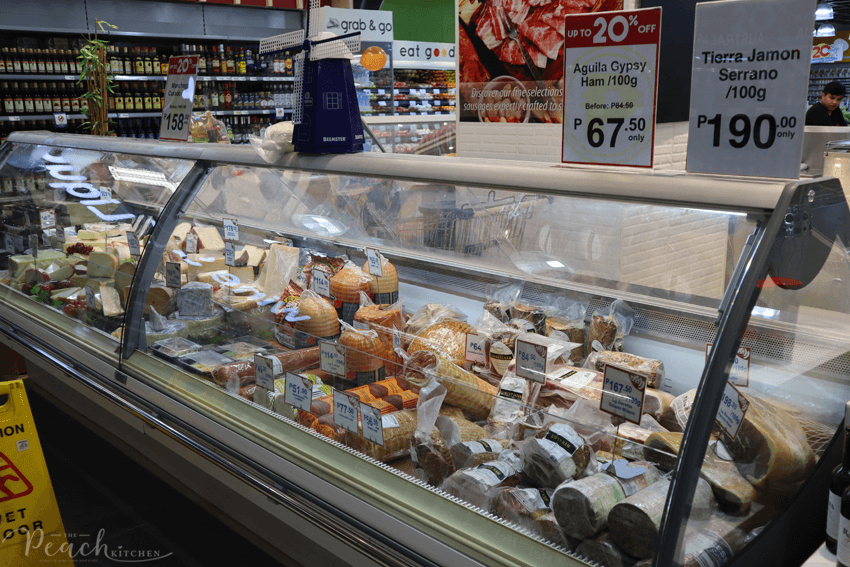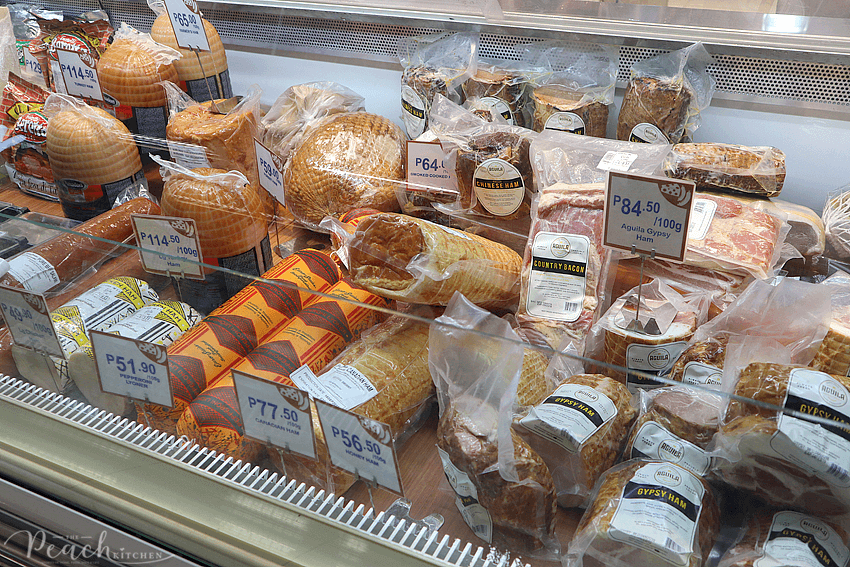 They have all kinds of sausages, ham, and cheese! They have Jamon serrano, american ham, canadian ham, gypsy ham, honey ham, german sausage, hungarian sausage, edam cheese, gruyere, provolone, mozzarella, and parmesan. They even have this green cheese. (Hmm, I should buy this next time)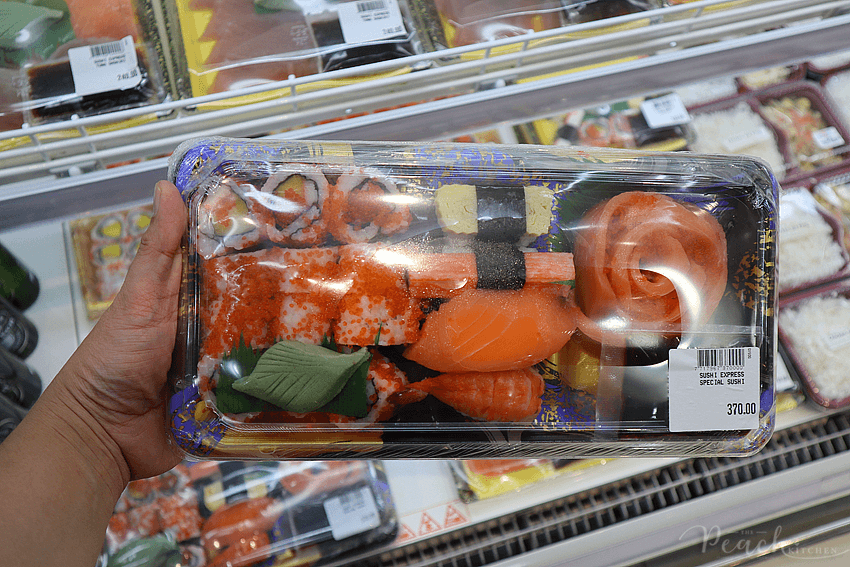 They also have ready-to-eat pastas and salads — AND fresh sushi and sashimi to satisfy your Japanese cravings.
To those who are trying to keep it healthy, you'll be happy to know that Shopwise Alabang has a large well-stocked  Fruits and Vegetable section…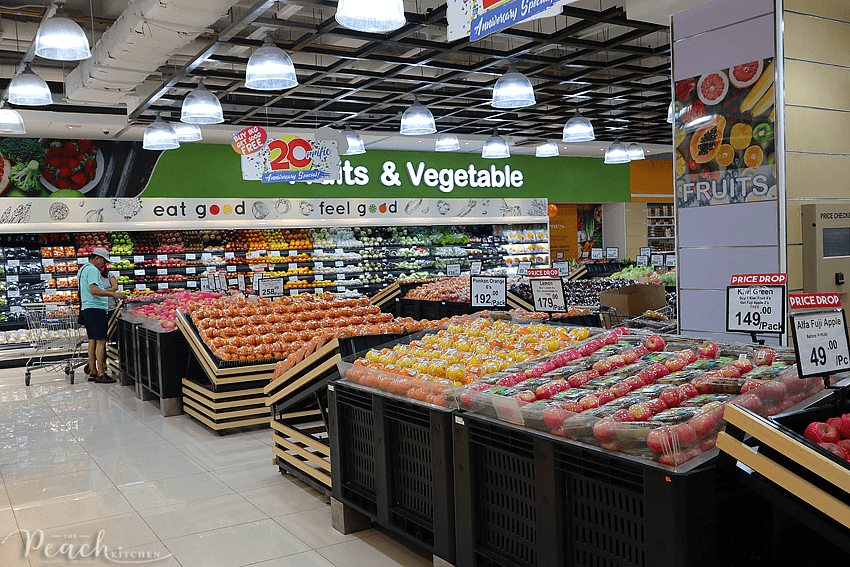 They also have a section for naturally grown organic veggies.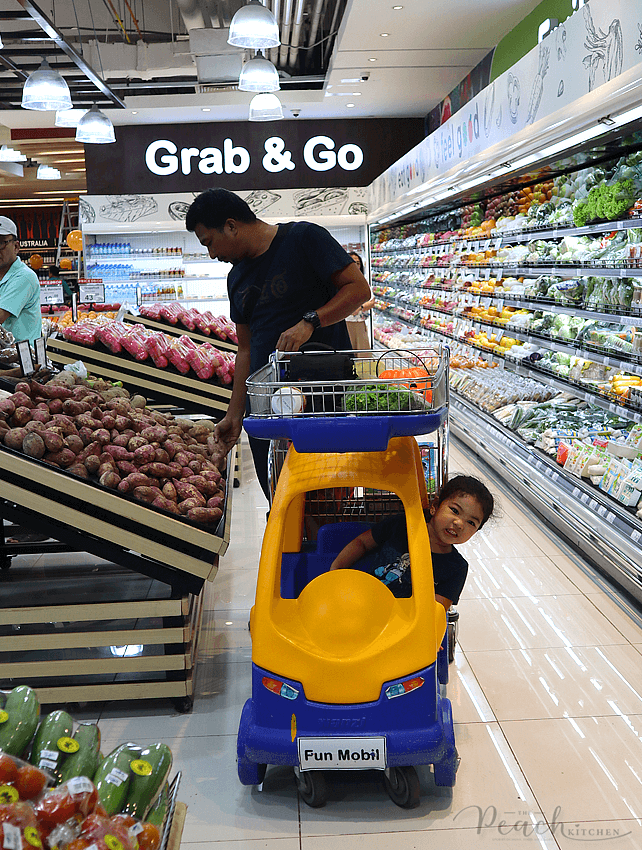 (This is a stolen shot of my peanutbutter♥ picking some sweet potato and Twinkle making an angry face because the car is in full stop)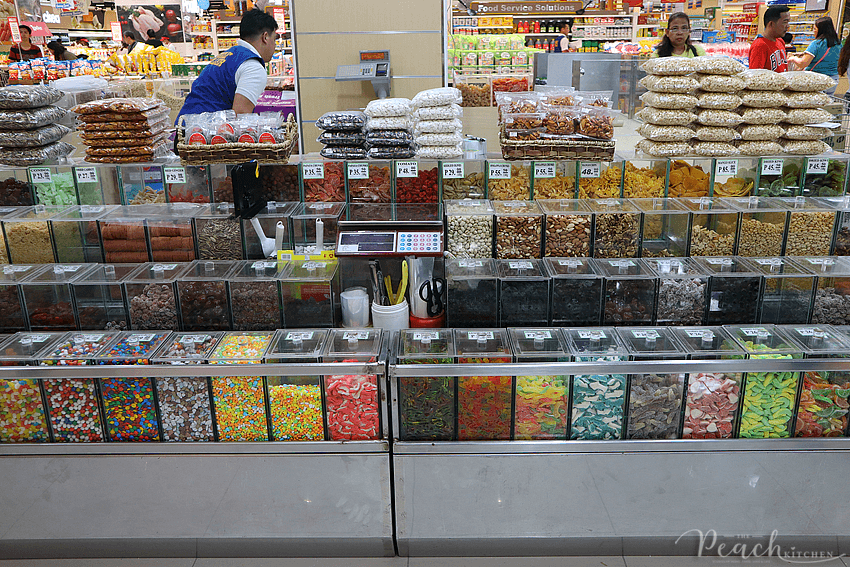 This is the dry goods section where you can buy dried fruits, gummy candies, beans, legumes, dried gabi leaves for laing, and different kinds of nuts. You can buy it here per kilo.
They have a free taste of the new Loacker Chocolate last weekend and look who enjoyed it.
Aside Halloween items, Shopwise Alabang already has Christmas Specials available like this Merry Feast Package for ₱299 and ₱399. These boxes contains ingredients for our favorite handa during Christmas like Spaghetti and Fruit Salad.
Guess who's happy with this Buy1 Get1 discounted item… (Si Ykaie, of course!)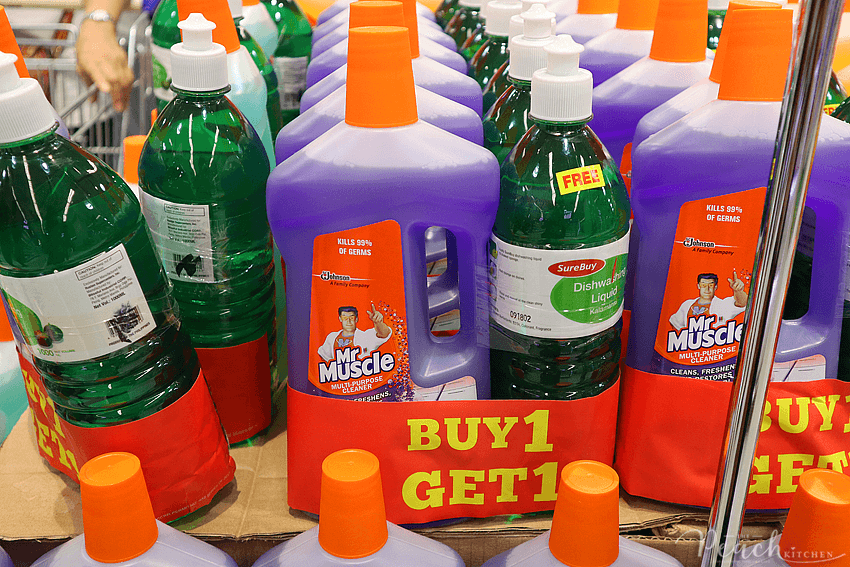 and who's happy with this one… (Syempre, ako… LOLs)
Another thing I love about this branch is the big hardware-slash-home section.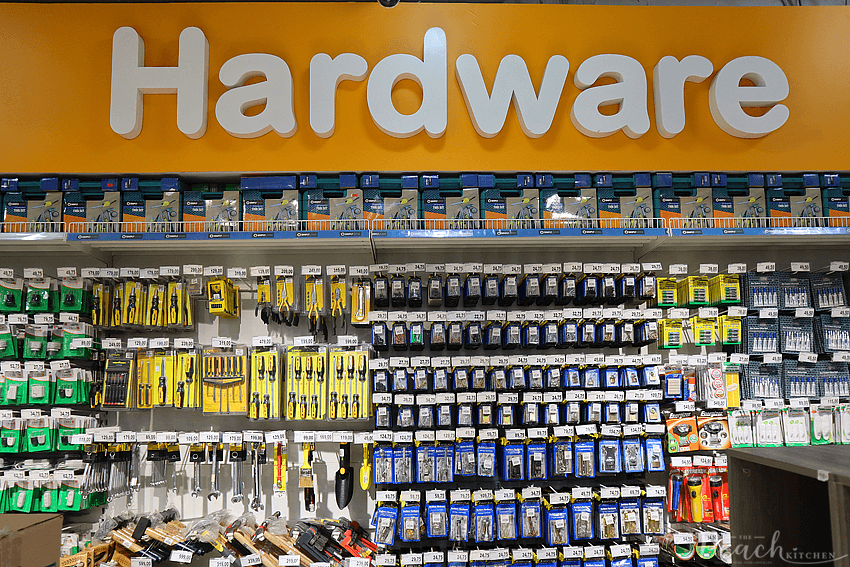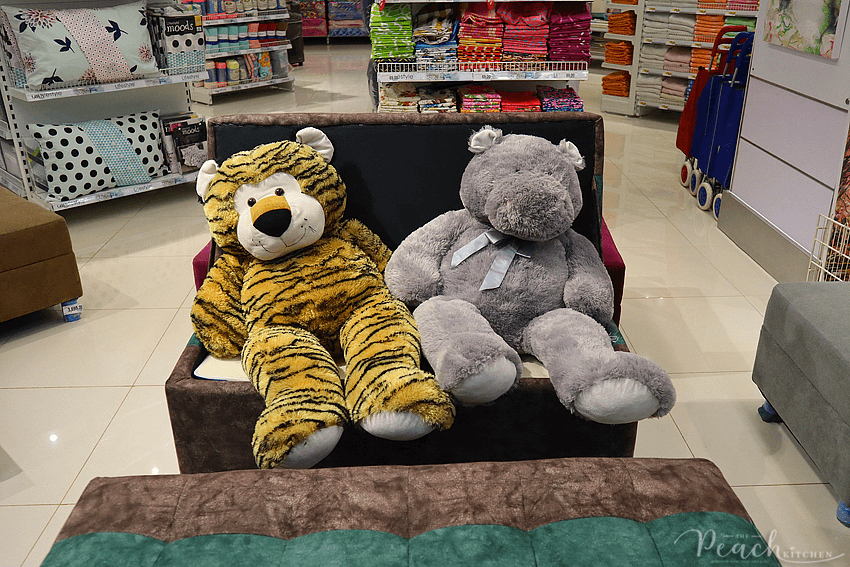 You can find anything you need for your home like pots and pans, bedsheets, pillows, towels, dinnerware, dining table, sofas, beds, and electronics like T.V.'s
I like these thermos food jars huh? They are printed with Disney characters….
Ykaie and Twinkle at the Toy Section
For those decorating their homes early, Christmas Trees and decors are also available…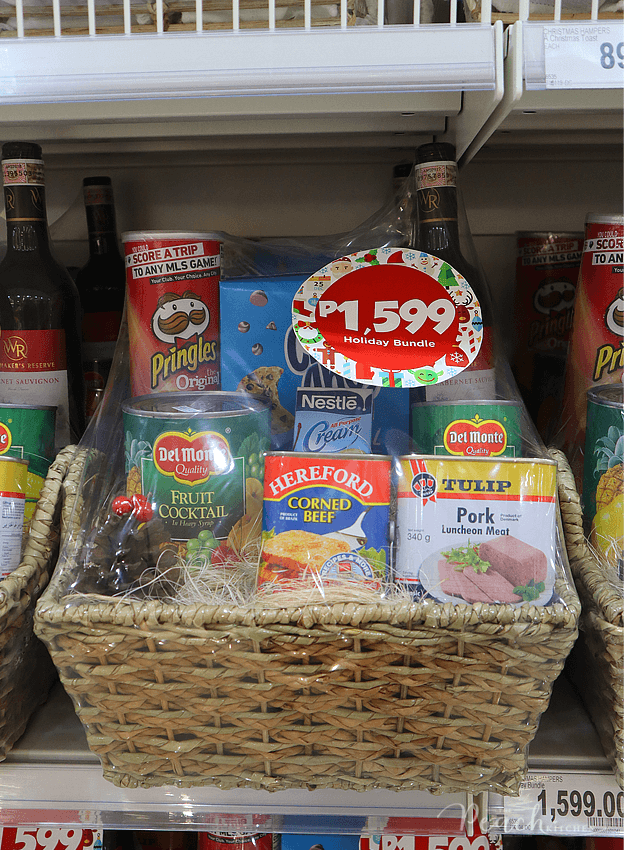 as well as Christmas baskets which are perfect for gifting to relatives and friends.
Just in case you get hungry during shopping or before shopping, you may stop by Shopwise Hungy Place and munch on your favorite food.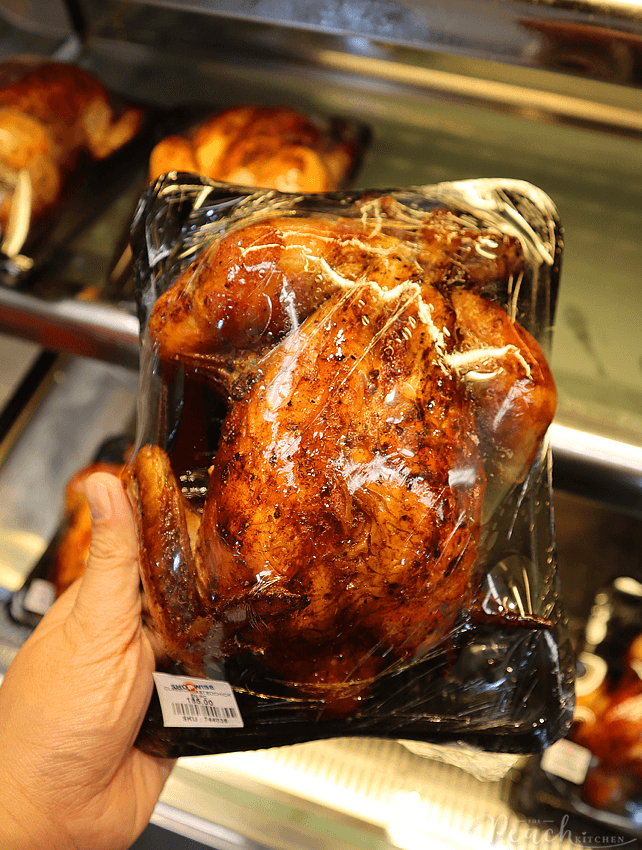 You can also get Roasted Chicken or Roasted Pork Belly for take out when you're too pressed for time or too busy to cook at home.
PROMO
Since it's Shopwise 20th Anniversary. They are giving away 20 Treats and Trips. Every ₱350 purchase in a single receipt entitles a customer to one raffle coupon. Since my grocery was worth ₱3,000++ , I got 10 raffle coupons.
So after a wonderful shopping experience, what did I think of Shopwise Alabang? I love it! Shopwise Alabang is like a combination of your usual grocery and your favorite membership shopping grocery without the membership payment. You can buy imported items that are not available in your usual grocery and it's a one-stop shop for all your shopping needs.
Oh, and make sure to download the new WiseApp. It's like an upgraded Wise Card. It's a card-free, hassle-free shopping rewards companion wherein you can earn and redeem points, check your points in real-time, and get access to the latest deals and steals at Shopwise. Plus get 1000 POINTS FREE when you sign up via the WiseApp.
Shopwise Alabang is located inside Festival Mall.