So, you've recently upgraded your liquor cabinet. You've got a line-up of fancy bottles waiting patiently on the shelf. You're ready to shake, rattle and roll, but there's a problem. The bits and pieces are the same but, no matter how hard you try, you just can't beat the bartender.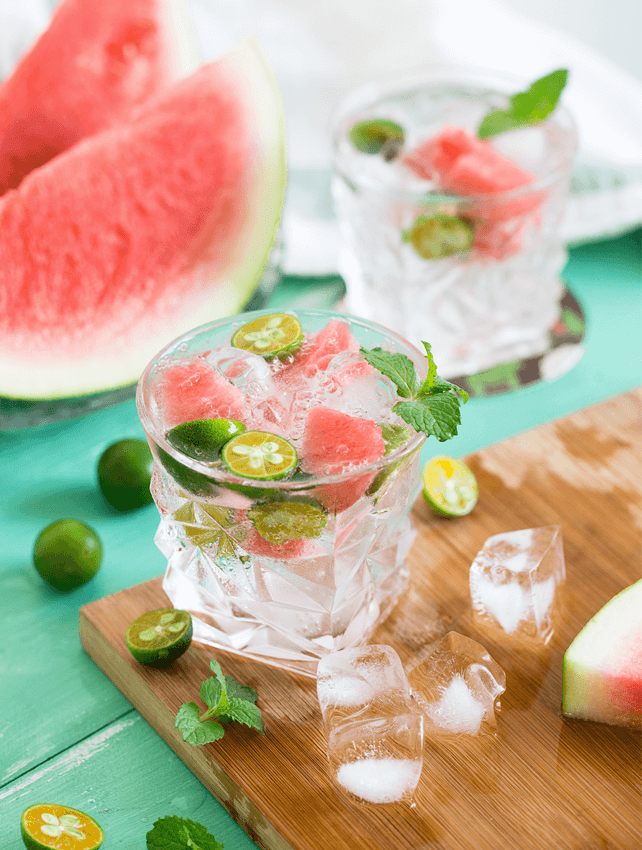 Fortunately, there is a way to make bar quality cocktails at home. And it's all in the details. It's the little things that make the difference between a great drink and a forgettable one. While your tools don't need to be fancy, they should be strong and reliable.Always take pride in the mixing process. A great cocktail can be a thing of beauty. So, let's look at some easy ways to boost your beverages.
Always Chill Your Glassware
It seems like a small detail, but the temperature of your glass counts. When serving cold drinks, you want the liquid to stay chilly right through to the end, regardless of the external environment. The best way to do this is to prechill. While shaking your cocktail, rest the glass in the freezer or fill it with ice. After 1-2 minutes, it'll be ready for pouring. It's a small action, but it makes a big difference to the experience and enjoyment of a classic, ice cold cocktail.
Use the Correct Type of Ice
If you want to make fantastic cocktails, you need high quality ice. Generally, freezer ice doesn't cut the mustard. It's cloudy and it can absorb unpleasant flavours. The best type of ice is crushed into small, chewable pieces. Bars all over the world use compact nugget ice makers to create this crystal like ice for their signature cocktails. If you're serious about making impeccable drinks, consider buying one.
Add Fresh, Fizz Filled Mixers
Most cocktail making tips focus on the quality of fruit. While it's important to have fresh garnishes, the freshness of mixers also makes a big impact. It's a common mistake to use carbonated liquids with lacklustre fizz. Ideally, cocktails should always be made with fresh mixers. Buy coke, lemonade, tonic and other drinks in single servings. Open a fresh bottle or can every time you make new drinks.
Measure, Measure & Measure Again
When mixing cocktails at home, it's tempting to skip the measuring stage. After all, it's a commercial thing, right? It's all about giving you exactly what you pay for (and not a drop more). Well, not entirely. Precision is vital for cocktails, as each unique flavour tends to rest on a knife edge. A little too much or a bit too little can give you a completely different drink than intended. So, make that jigger your new best friend.
Mix Where Appropriate
There's a lengthy list of cocktail shaking rules out there for people who are serious about their home mixing. If you just want to get practising, however, let this simple pointer be your guide. There are exceptions but, generally, thick and viscous liquids need to be shaken. Watery and distilled spirits or very light mixers are usually stirred.
Get Your Stirring in Check
When stirring thinner, lighter cocktails, try to ensure the back of the spoon touches the inside of the glass as often as possible. It can be tricky at first, but there's some advice for stellar stirring. Hold the spoon between your middle and ring fingers. Pull it towards you with the index and middle fingers, then stop. Now, push away with your ring and pinky fingers. When you can do this at speed, you'll be mixing cocktails like a professional.
Why the Final Ingredient Is Creativity
Sure, you could get your cocktails kicks perfecting classic drinks. There's plenty to keep your shaker busy Singapore Slings, Moscow Mules, Pornstar Martinis, Mojitos, Daiquiris and Margaritas, to name a few. But if you want to experience the true joy of mixing, don't be afraid to get creative.
To experiment with your own cocktail creations, start simple. Use high quality liquors and fresh ingredients. Take inspiration from classic flavour combinations like rum and orange, whisky and apple, vodka and vanilla. Resist the temptation to overload your drinks. Often, it's the pared down, stripped back beverages that prove to be the most memorable.