If you've read the headlines of late, you'll know all about the modern-day kitchen. Over time, it has become the most valuable room in the house, with more and more time spent there.
This is mainly because it is regarded as a "social space" and has moved with the times. Now, hosts don't want to be apart from their guests as they cook, and a modern-day, social kitchen means that this doesn't have to happen.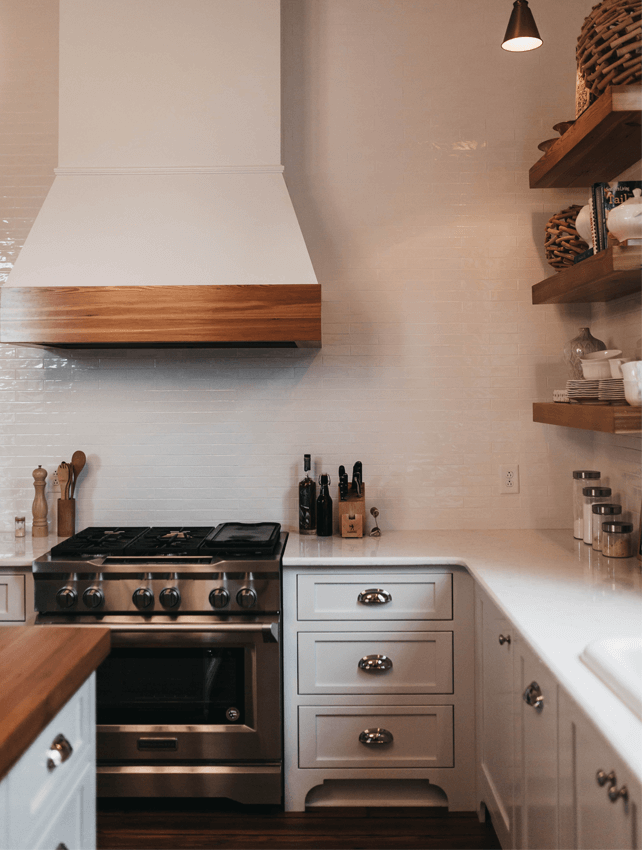 However, these benefits have also brought practicality issues. With more uses being extracted from the kitchen, it can mean that cooking becomes that little bit more difficult. This is why we have penned a blog post today, and we will now take a look at some of the best ways you can design your kitchen in a bid to make cooking as efficient as possible.
Sort Out The Mechanics
One of the big reasons why so many kitchens just aren't living up to their efficient potential is because something isn't working. At times, this might be a microwave or fridge, which obviously had a huge impact on the way you do things, or in other cases it might be something subtler like a faucet.
In isolation, many of these faults are tolerable. However, as soon as more start to add up, your cooking times do as well. Consider NJ faucet repair to fix that broken faucet; even if it's just the water taking too long to heat up this can make a monumental difference when you are desperately trying to clean plates for a large meal.
The Perils of Clutter
A lot has been made in the press over the last few years about clutter, and the supposed bad energy it can bring. Whether or not you agree with this is irrelevant, but when it comes to your kitchen space few would disagree with the point that clutter gets in your way and hinders the cooking process.
Quite often, worktops don't need all of the appliances and ornaments that have piled up on there. By removing them, you don't just have more time to prepare food and go about your normal kitchen business, but you will be surprised at the mental benefits when you cast your eye over cleared countertops.
It Can Even Come Down To The Decoration
This next point again touches on the psychological side of cooking, and how the colour of your room can affect how you feel in your kitchen space.
Generally, it's recommended to go for tones like aqua, blue and grey, all of which can make you feel a lot calmer whilst cooking. Particularly if you are used to preparing large meals, this can be a significant benefit!
Design Your Social Space Accordingly
We've touched on the social elements of a kitchen, but let's continue on this theme for a moment. If you don't specifically pinpoint where you want your social space to be, what tends to happen is that it will organically be created in the middle of the room.
Suffice to say, this is quite an obstacle, so designing it from the start can mitigate the risks of this happening and allow you to cook more freely.