Do you know that Choco-Liquor Cakes by Maricar is the OG dreamcake? I was able to try this four years ago when dreamcakes in tin cans were not yet a thing. It was at the Ultimate Taste test 2015 and Maricar Reyes-Poon was doing the sampling herself. I had one bite and found it moist, chocolatey, and decadent! Then I moved on to the next food to try. Because there were a lot of delicious samples of different kinds of food to go around, it was kept at the back of my mind.
But last week, oh, I was able to take my time and enjoyed a slice (or maybe three) of this with my favorite cup of coffee… then another one for dessert….and another one while watching Ru Paul All Stars on Netflix…
Oh I just couldn't stop!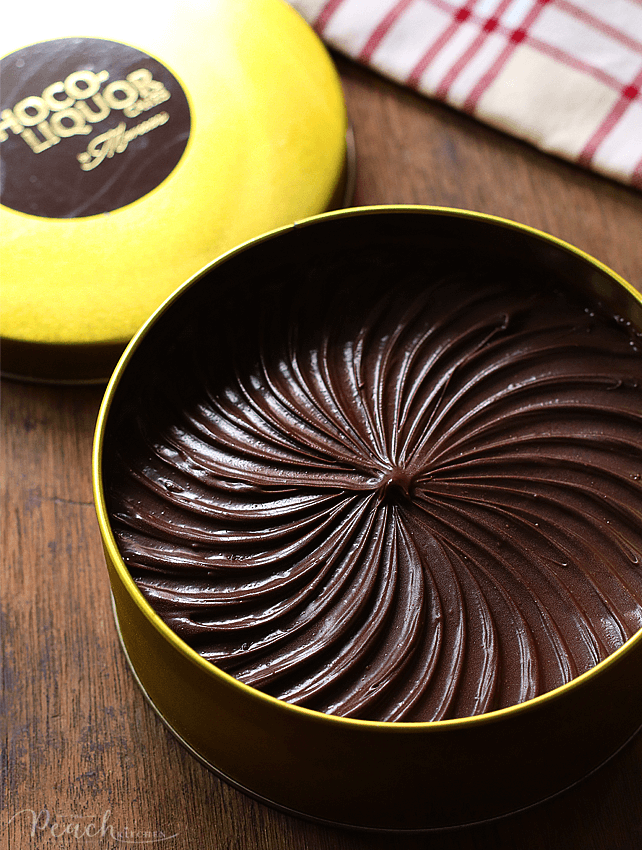 This cake enchants upon opening with the smooth and perfect swirl of that chocolate ganache. I couldn't stop taking photos and at the same time I couldn't wait to sink my teeth on it.
The cake was extremely moist, fudgy, and oh-so-decadent! It has a mild liquor taste that takes its chocolatey goodness to the next level. It has a thick chocolate ganache on top that just takes your problems away. Oh gosh, I just realized — this cake makes me happy.. LOL!
Oh, and paired with coffee? It was perfect. It melts in my mouth on each sip of my favorite brew.! It's also perfect as dessert. It's perfect any which way you want to enjoy it.