In those many times that we went to Baguio, that's also how many times we attempted to eat in this most popular restaurant — Good Taste Restaurant! The line always seem so long and when we go there, we are usually always too hungry to wait. But we braved the long line last December and got a table at the sixth floor.(or was it the fourth?,hay nako, excuse me for my senior moment.. )
Anyway, Good Taste Restaurant mostly serve Chinese Cuisine but there are also a lot of Filipino favorites on the menu as well as a few American dishes. Everything on the menu was affordable, quite delicious, and the serving is really big — as in! Pampamilya talaga. No wonder this restaurant is popular.
We ordered Hototay Soup (₱145), which came with fried dumplings and Pinakbet (₱160) , which are plates that are already good for 6- persons.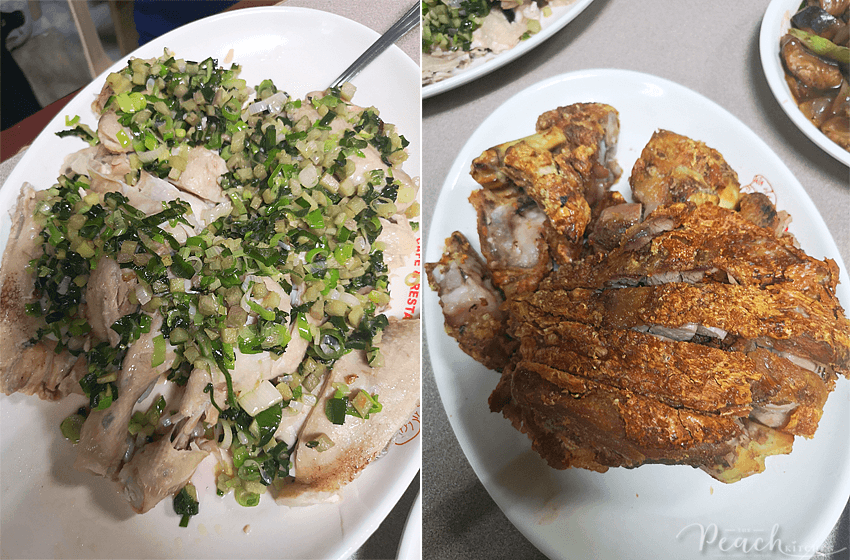 We also had Steamed Chicken (₱320), which is more like Hainanese Chicken and Crispy Pata (₱340), as requested by the seniors and the hypertensives (kaloka!!).
I wanted something different so I went for the Adobong Hito (Catfish Adobo), expecting whole hito to be served but  and was actually surprised when hito fillet pieces was served. It's super good and I recommend you order it the next time you're in Good Taste Restaurant. As for the Fried Rice (₱160) naman, serving is big… I'm sure you won't ask for extra rice…
If you're travelling to Baguio in a large group and is looking for a budget-friendly place to eat, then this is it. The serving is big, the price is affordable, and the food is delicious!
GOOD TASTE RESTAURANT & CAFÉ is located at Carino St, Baguio, Luzon, Philippines. You won't miss it 'cause there's always a long line of customers outside.