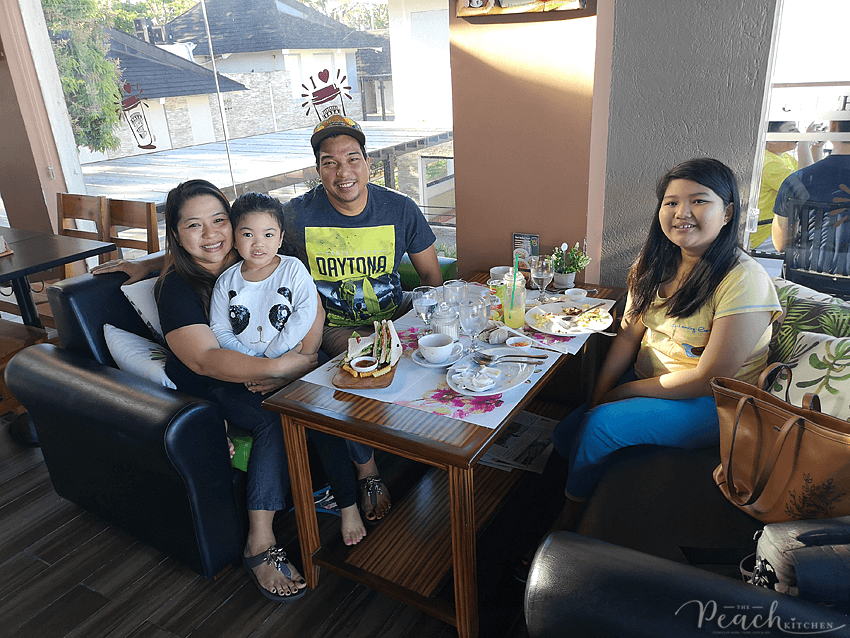 Taza Mia is located at The Lanai. This is where we had breakfast when we had our staycation at Kasa Luntian in Tagaytay on the second week of this month. Breakfast is not included when you book a room but they were kind enough to make an arrangement for our family to have breakfast included in the reservation.
Upon check in, I was given a list of breakfast to choose from and here's what I chose…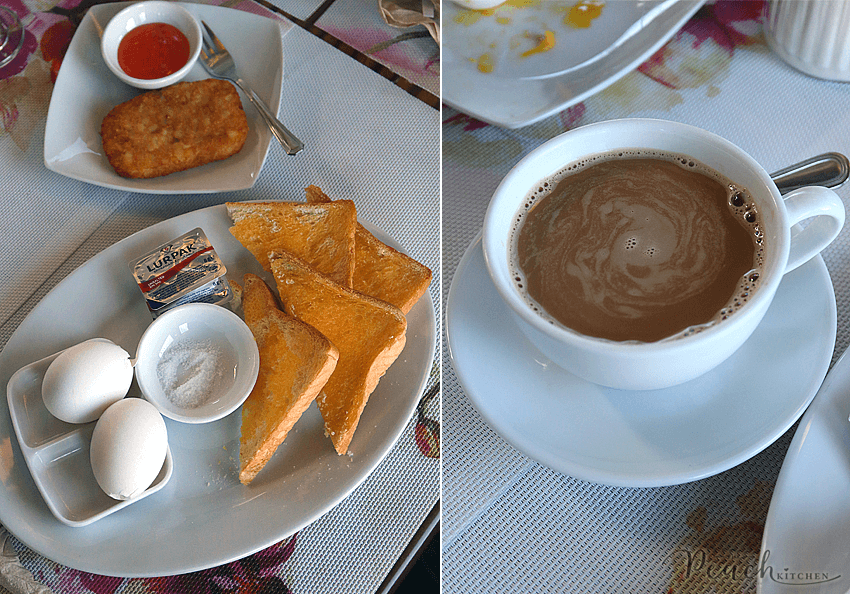 I chose Tuna Salad Sandwich (₱140) and Soft-Boiled Egg (₱90), thinking what's  going to served are only those two. I didn't know that the Tuna Sandwich comes with fries on the side and the two soft boiled egg comes with 4 pieces of buttered toast. I would have been happy with just the eggs and the toast.
Twinkle loves soft-boiled eggs that's why it was included in my order. She loves fries too — I guess para sa kanya talaga yun no?
Ykaie ordered Beef Tapa with Scrambled Egg (₱195). It was served with a little salad on the side.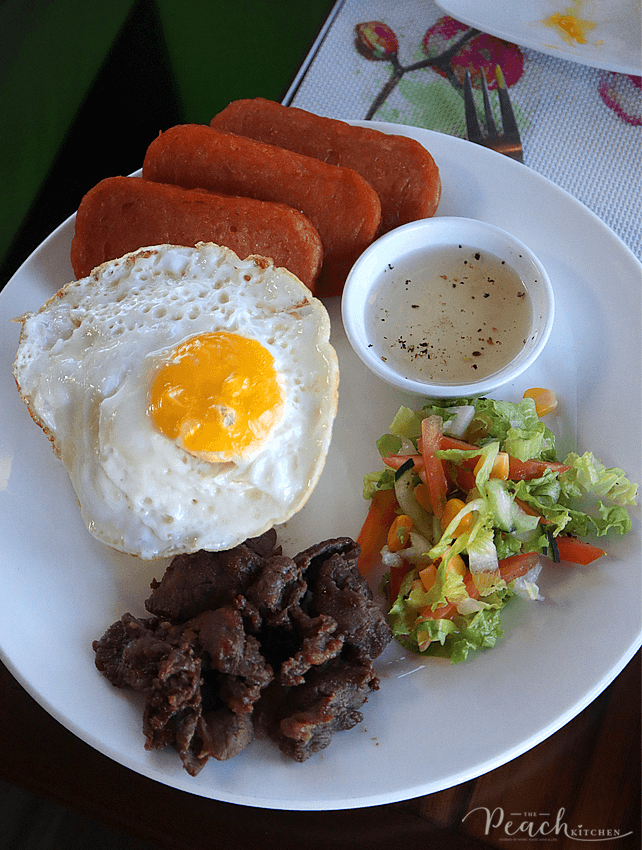 To peanutbutter♥'s surprise and delight, his Spam and Egg (₱185) plate came with extra tapa! (May sumobra yata sa tapa na naluto ni chef…).
It was such a satisfying breakfast — Sira ang diet but in a good way because we had energy that lasted from swimming with the kids until lunch time at a gas stop in SLEX.
Is there Taza Mia! in Manila?