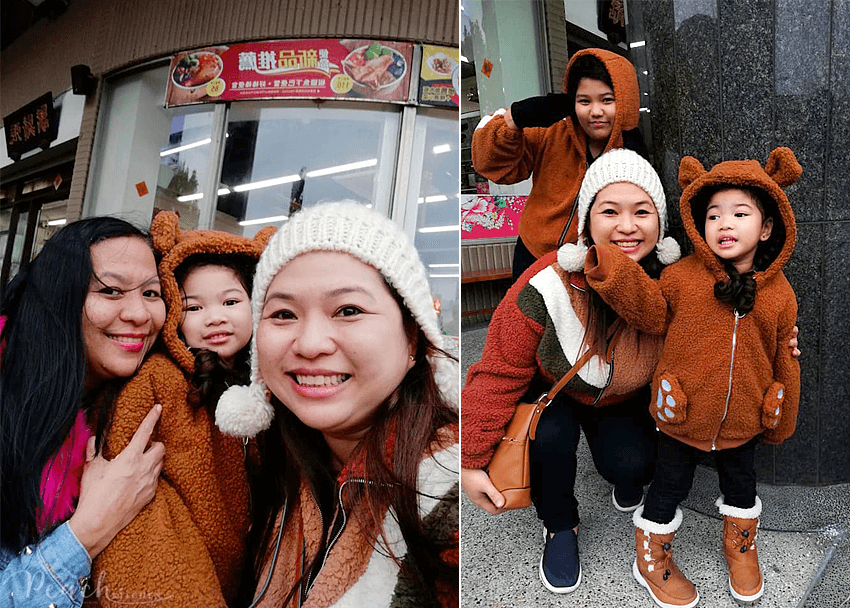 Hay grabe! It took me a few days to recover from the pagod and puyat of our Taiwan adventures. But don't worry 'cause I'll be sharing with you what happened during the four days that we were on vacation at www.mommypeach.com and of course, my food adventures while there here at The Peach Kitchen. Let's start with our very first food stop: Formosa Chang.
Why Formosa Chang? Well, first of all, it's located right outside my cousin's apartment where we stayed. So after putting our luggages inside, we immediately went down to eat. My niece, who fetched us from the airport, actually suggested we eat some Japanese but we told her we wanted to try local food — so that's the second reason — we wanted something local.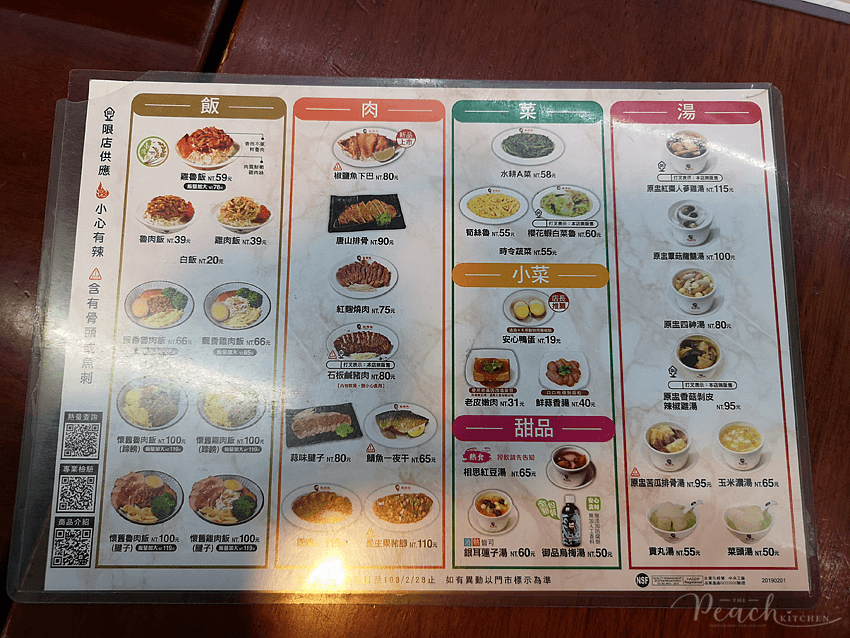 Formosa Chang's Menu didn't have English translation but it has photos and my cousin and my niece  speaks a little Taiwanese. Below are our orders… I didn't know what they were called but the prices are there…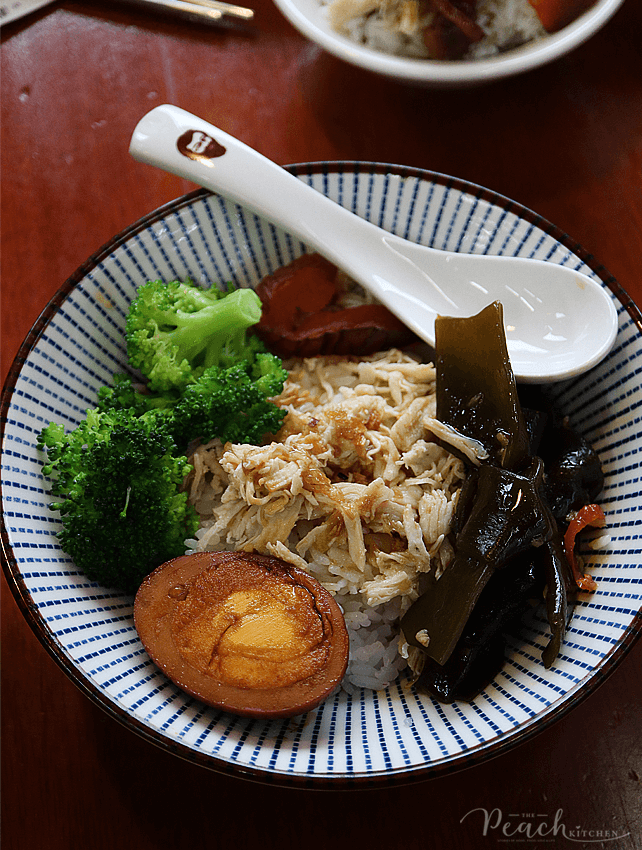 Rice with Shredded Chicken, seaweed, steamed broccoli, half a tea egg, and a piece of pickled vegetable.
Rice with Braised Minced Pork (this is something that's very popular in Taiwan), sea weed, steamed broccoli, half a tea egg, and a piece of pickled vegetable.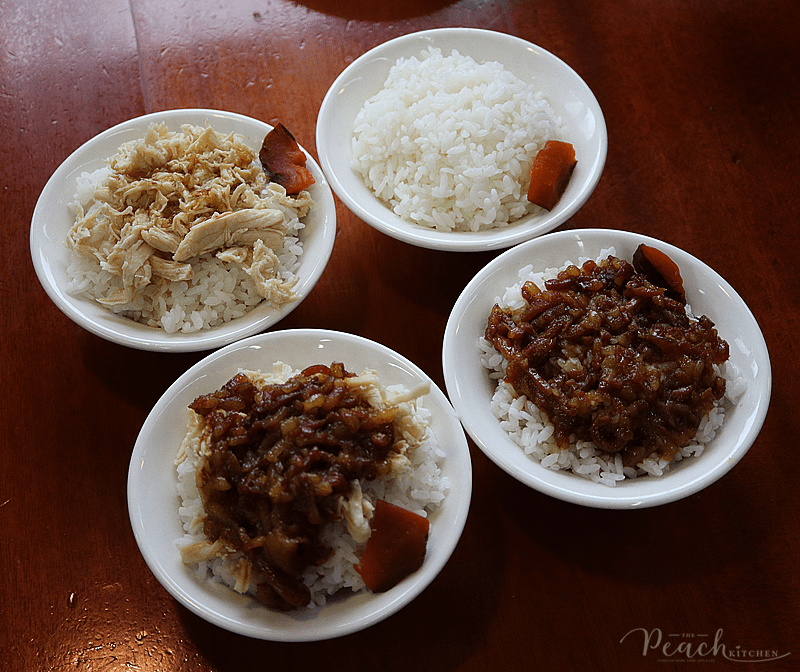 Small bowls of rice with shredded chicken and braised minced pork you can order alone or as part of a set meal.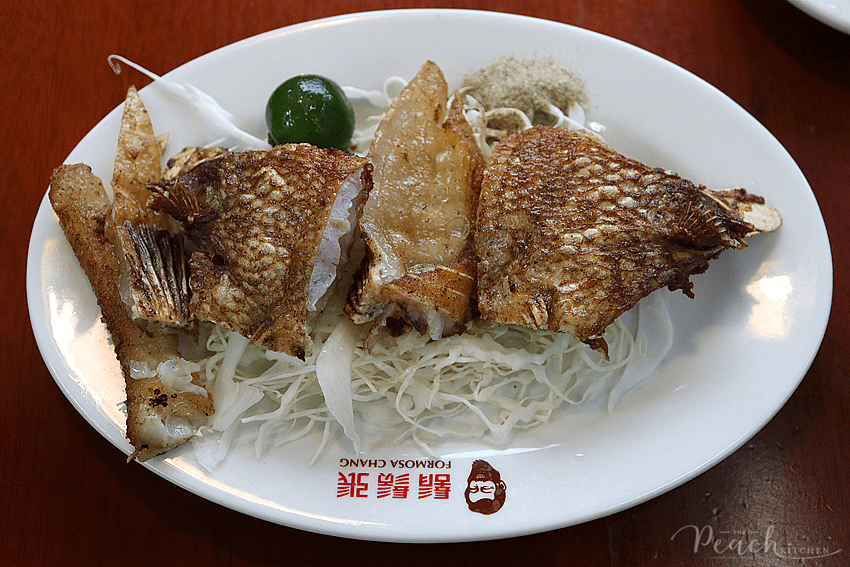 Ykaie ordered this Fried Fish served on top of shredded cabbage…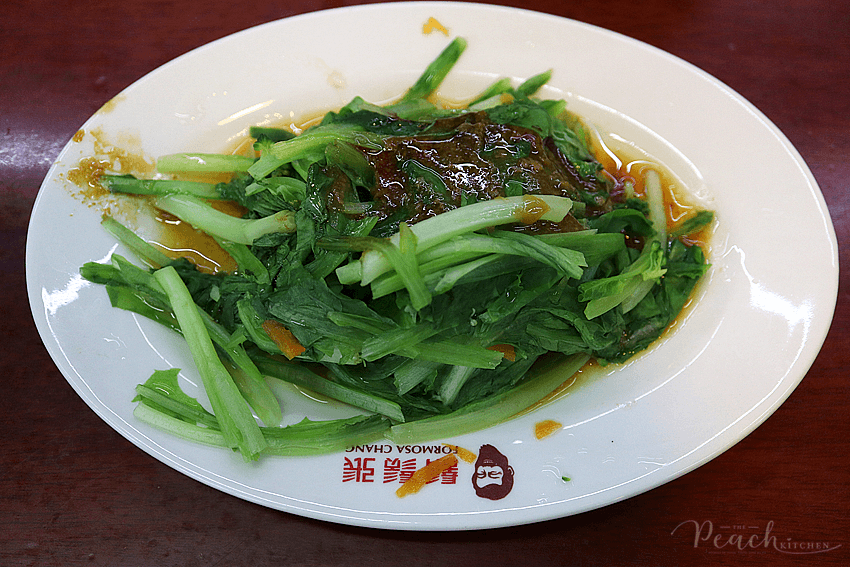 ..and peanutbutter♥ ordered this Steamed Taiwanese Lettuce with some kind of savory sauce… It's actually good.
and here they are — eating their meals. peanutbutter♥ had this Meatball Soup with his steamed veggie and rice.
I had the same Meatball Soup — just three meatballs in tasty clear soup. It's perfect because of the cold weather.
I paired it with this Fried Tofu drizzled with a sweet-savory sauce.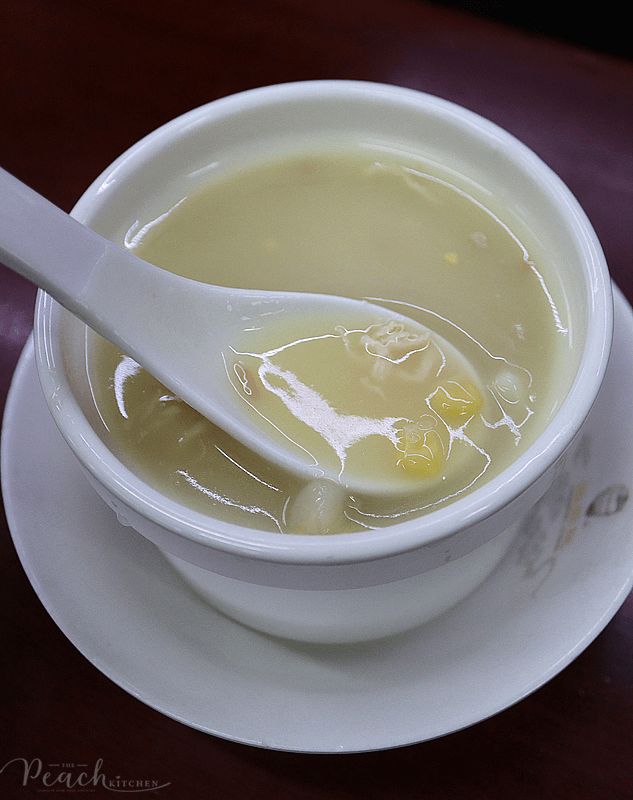 Mama Lucy had this Chicken and Corn Soup and a bowl of that Shredded Chicken Rice above while Papa Sony had the bowl of Minced Pork Rice and Meatball Soup.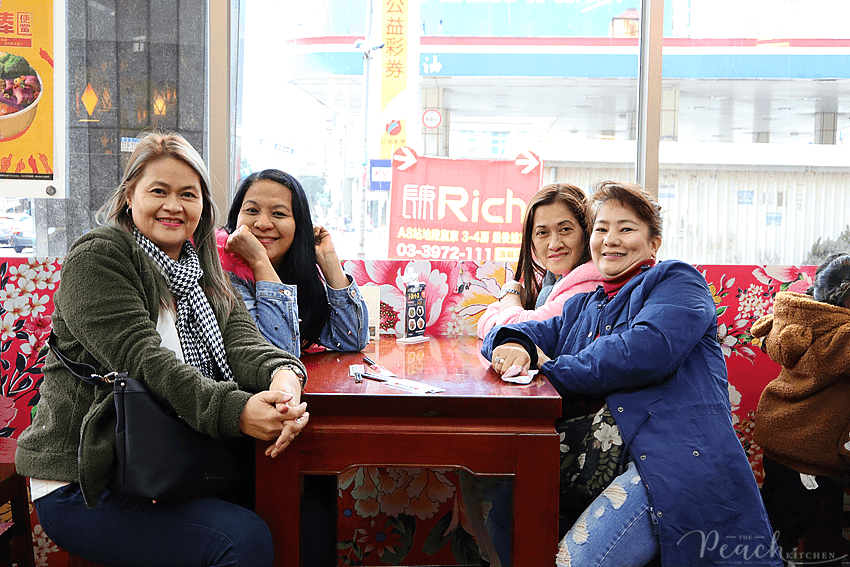 My sister, Sis's Friend Amy and Carol, and my cousin Ate Myra
Twinkle, Ykaie, and my niece, Missie (ate Myra's daughter)
Me, peanutbutter♥ and my ILs, Mama Lucy and Papa Sony
It was a nice lunch even if I can't understand a thing! I think Formosa Chang is one of the most popular restaurants in Taiwan because you can find it everywhere. When I was there, I was overwhelmed with everything Taiwanese that I see and I didn't try a lot of the food on the menu. But now that I'm blogging about it, I want to go back and try everything!