Who does not like a change in taste? You can never enjoy repeated items on a routine basis. The tongue needs change. When it comes to comfort food and a lighter flavor, cheese is the best option. Pizzas and lasagna are those recipes that everyone prefers. You can make creative recipes, with slight changes in basic methods and serve at family get together, like potluck parties and holiday celebrations. Lasagna is the perfect dish to make. You can use homemade sauces to make a classic meat lasagna. You can follow these steps to make lasagna meat sauce: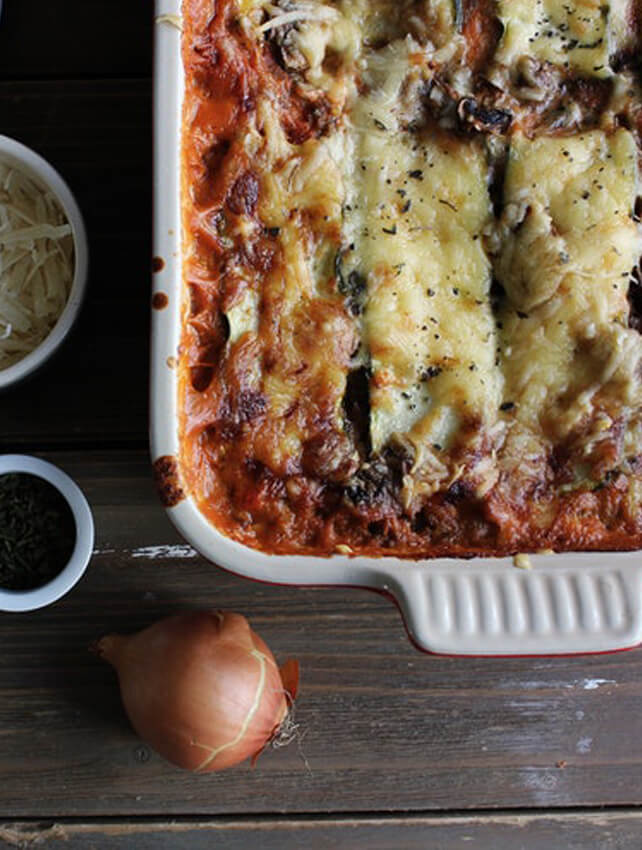 Lasagna Meat Sauce:
To make the meat sauce, you will need the following ingredients:
Ingredients:
Olive oil (1 tablespoon)
1 finely chopped onion
1 diced carrot
4 minced cloves garlic cloves
Ground beef mince (700 grams)
Ground pork mince, or beef (300 grams)
Passata (700 grams)
Crushed tomatoes (410 grams)
3 heaped tablespoons tomato paste
2 beef or vegetable bouillon cubes, crushed
Dried oregano and basil (1 tablespoon each)
Half tablespoon sugar (optional)
Salt and pepper according to taste
The most crucial portion of this entire item is this sauce, which should be rich in flavor and texture
You can make meat sauce combining ground beef and pork.
Use crushed tomatoes as a base.
Tomato paste usage results in a thick and rich sauce. Do not skip this ingredient. To add flavor use herbs and garlic in paste too.
White Lasagna Sauce:
Ingredients:
4 tablespoons of butter
4 tablespoons of flour
Milk (4 cups)
Shredded parmesan (1 cup)
White sauce makes it so much more scrumptious, especially parmesan white sauce (Also called Béchamel).
Things to keep in mind
Try to use fresh lasagna pasta sheets, which you can find in the refrigerator section of most grocery stores. You can use dried sheets if you do not find fresh sheets.
You must pre-boil the instant noodles or cooked ones in order to get the right taste. Follow the instructions given on the packet. Be sure the pasta has enough liquid to cook through, while the lasagna is baking, add about 1/2 cup of water to your sauce. While trying all this, if you are a mother, preparing and trying different recipes for your kids to enjoy, you can also keep an eye on their social activities using free spy app undetectable by them.
You should pre-boil or pre-cook pasta sheets before assembly. Follow the instructions provided on the packet. You can try adding a couple of tablespoons of olive oil into the water. This way, it will prevent the sheets from sticking together. After adding olive oil, stir them occasionally with a wooden spoon. Transfer cooked lasagna sheets carefully into a large bowl or pot filled with cold water to help the cooking process to stop. Leave them until they are ready to use.
Assemble time:
After layering your lasagna, you need to make sure your last layers finish with pasta and then meat sauce. On top of the meat sauce, pour white sauce and in the end, top it with lots of mozzarella cheese. This specific order results in a golden, crunchy, and cheesy top with a layer of juicy meat sauce underneath.