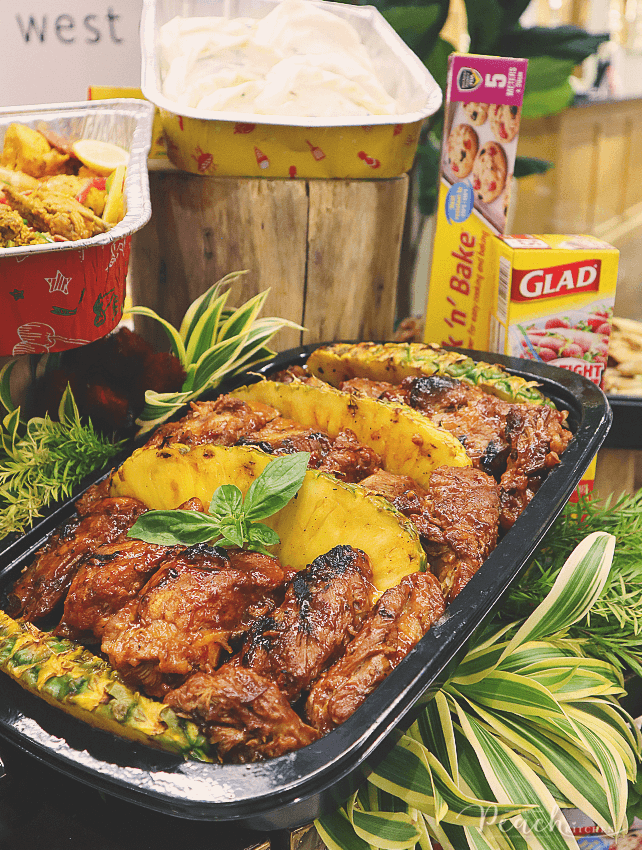 The best part about the holiday season are the family reunions, the yearly friendship get-togethers, and Christmas parties. What does it all have in common? Syempre the food and the good conversation.
When it comes to food, hosting a party, and bringing something to contribute to the pot luck, there's nothing else that we mommies rely on by GLAD products. That is why I was really glad when I attended the launch of Happy Platters at the "Feast with Glad" event held at Pottery Barn BGC where Chef Happy Ongpauco-Tiu had a cooking demo of an Easy Pinoy Paella and Salmon En Papillote.
Happy Ongpauco-Tiu is the chef and founder of a successful chain of 16 restaurants that includes brands such as Pamana, Hawaiian BBQ, World Topps and many others. She has also ventured into Private Dining by Happy Concept, which offers a unique dining experience that you won't usually get from restaurants.
In Tiu's line of business, food safety and handling are very important. She relies on GLAD for this. From storage, preparation, to cooking/baking, serving (ovenwares, holiday trays) and even take home food, Tiu trusts GLAD to keep food safe.
"Food is love and is all about sharing. A cook or chef is in the kitchen for hours to make people happy," she said.
She also delivered delicious yet affordable "every day happy feasts" called HAPPY PLATTERS to fellow moms. With Christmas just around the corner, she is thrilled to offer these platters for your reunions, Noche Buena, or New Year celebrations. Each dish has Tiu's unique culinary stamp, so expect classic dishes that have been perfected to delight families— yes, including the pickiest kids, a reality not lost on Happy herself!
Tiu also talked about how to enjoy one's own party despite the hassle of preparations, including food prep and cooking.
With its beautiful furniture and home accessories, Pottery Barn was the perfect setting for Tiu and GLAD.
Many people don't know it but Happy's Private Dining services was born out of her love for entertaining so throwing parties is something that she always does.
In the past, hosting a party was such a hassle. Menu planning, cooking, inviting guests, cleaning the house and making sure everything is okay are only some of the items on a party host's checklist.
GLAD's Christmas Roasters, BBQ Trays, food containers and other products help ensure that you have a festive party without too much hassle and mess.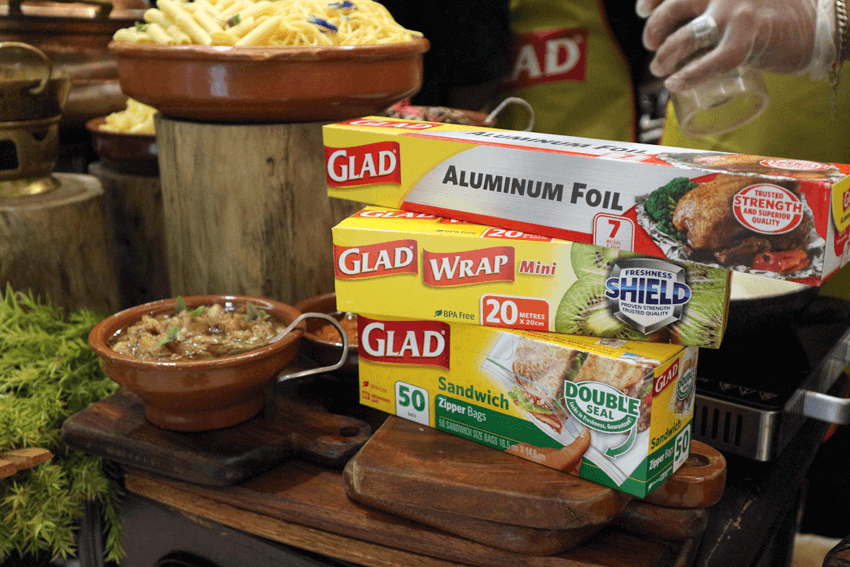 "GLAD products are very practical and safe. The food containers help seal in freshness and prevent leaks. These containers are microwave, freezer and dishwasher safe. The lids lock and stack together. GLAD plastic bags and wraps are also very useful for storing food and even traveling. The food trays can be used for food preparation and presentation," said Tiu.
You can use GLAD Limited Edition Christmas Roasters in the oven, as disposable trays for family meals or to prepare and serve food for parties. GLAD BBQ Trays are designed for use in kettle BBQ's to catch those spills. On top of saving clean up time, GLAD BBQ Trays also ensure that BBQ coals burn evenly.
To end the event, some tips on decorationg this Christmas were given by Pottery Barn.
GLAD Philippines also announced that this is the fourth year in a row that they are teaming up with Smile Train, the world's leading cleft charity, to help spread smiles and love this Christmas season.
The Glad-To-Give campaign is Glad's social response to encourage its patrons to perform acts of kindness. Under the partnership, the #GladToGiveSmiles program allows proceeds from the purchase of Glad food wraps, zipper bags and storage containers to benefit Smile Train's cleft programs.
GLAD is a brand that exudes positivity and warmth. With GLAD, you are guaranteed a stress-free and non-messy parties and gatherings, that's why you'll never catch my kitchen without it.