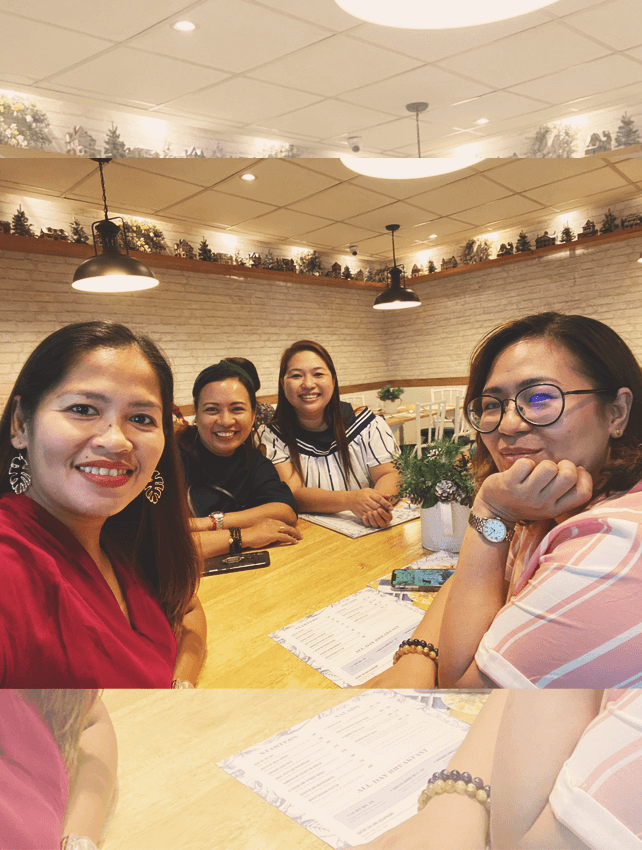 I always see Mom & Tina's Bakery Cafe whenever I'm in Makati and I pass by Dela Rosa St. in Legazpi Village. I would always wanna try it but sometimes life and traffic gets in the way and I'll move on to a different option and it would be pushed at the back of my mind.
But the first week of December made it happen and with my #KumareBloggers pa. We were going to different PR agencies to deliver some cakes and we were picking up giveaways and raffle prizes too for our first ever Community Chrstmas Party the next day.
Since we were going around within the vicinity, we thought it would be nice to have a "tita" lunch at Mom & Tina's.. LOL!
Here are what we ordered…
We had Queso de Bola Spread (₱250) to start off the meal. It was served in a small jar surrounded by small round toasts. It was yummy and I'm thinking of replicating it next year…. ketofied version since I'm planning to do keto.
We also had Mango Kani Salad (₱350). Their version is composed of a medley of crisp lettuce, ripe mango, kani sticks, and nori strips with a special Japanese mayonnaise dressing. We ordered the one that's for sharing but we were a bit disappointed because the serving was a bit small.
Because I was craving something beefy and I was hungry from all the laughing and walking, I had the Shepherd's Pie (₱295). It was served in a large ramekin and with two soft and warm rolls on the side. I love that the ground beef was mixed with mushroom and it had such a tasty sauce you'll love to mop with the rolls.
peanutbutter♥ had the Chicken Spinach Lasagna (₱265). It's one of the must-trys at Mom & Tina's and it's a  spinach lasagna layered with chicken, tomato and cream sauce. It was served just like my Shepherd's Pie and tasted super yummy too!
Twinkle didn't want to eat anything but the carrot Cake cupcake (₱90)
Pehpot, Levy and Badet shared these…
U.S. Roast Beef (₱460) – Juicy slices of roast beef with gravy, mixed vegetables, mashed potatoes, and rice.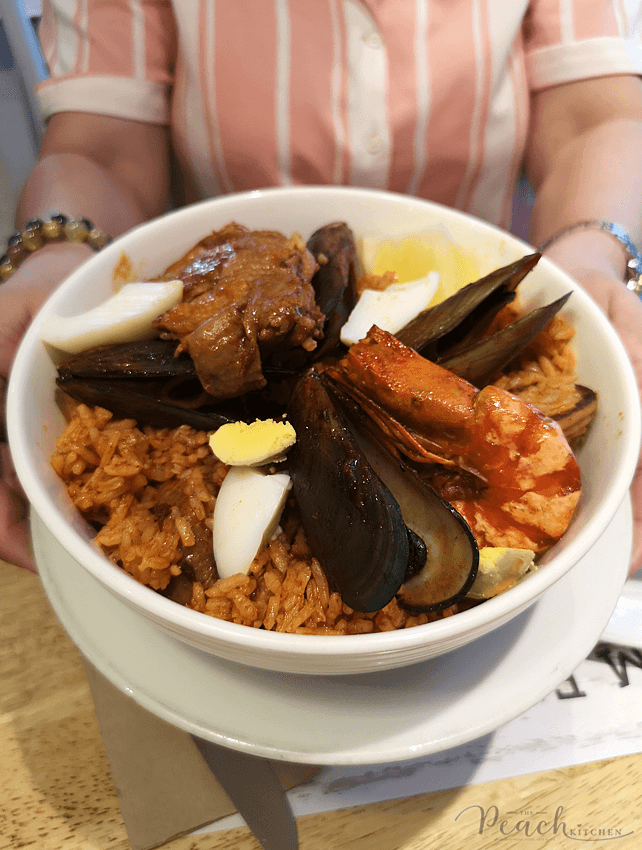 and Paella Valenciana. The serving was big and good enough for sharing but I wasn't able to try it.
Our overall experience at Mom & Tina's Bakery Cafe was nice. The serving was a bit small but I loved the food and the ambiance. We'll be back to try the other dishes on the menu.
Mom & Tina's Bakery Cafe is located at Tropical Palms Condominium
103 De la Rosa St., corner Perea St.,
Legazpi Village, Makati City