At least once a week, the family craves for the taste of Indian food. If you follow thepeachkitchen on Instagram and constantly checks on my IG stories, you'll probably catch a glimpse of Butter Chicken, Paneer Buuter Masala, or Fish Biryani at least ever other week.
We just love love love Indian food. It's something that we constantly crave for and is included in the menu rotation here at home. So when I found out about The Shack, while I was looking for "where to eat in Baler" I got really excited.
We ate here for dinner on our last night in Baler and we were the only customers in the restaurant.
To start our early dinner we had Chicken Samosas (₱135), which came in two per serving. It has that yummy tamarind sauce on the side. peanutbutter♥ ordered his favorite plain Lassi (₱125), a popular traditional dahi-based (yogurt) drink which is usually a blend of yogurt, water, spices and sometimes fruit.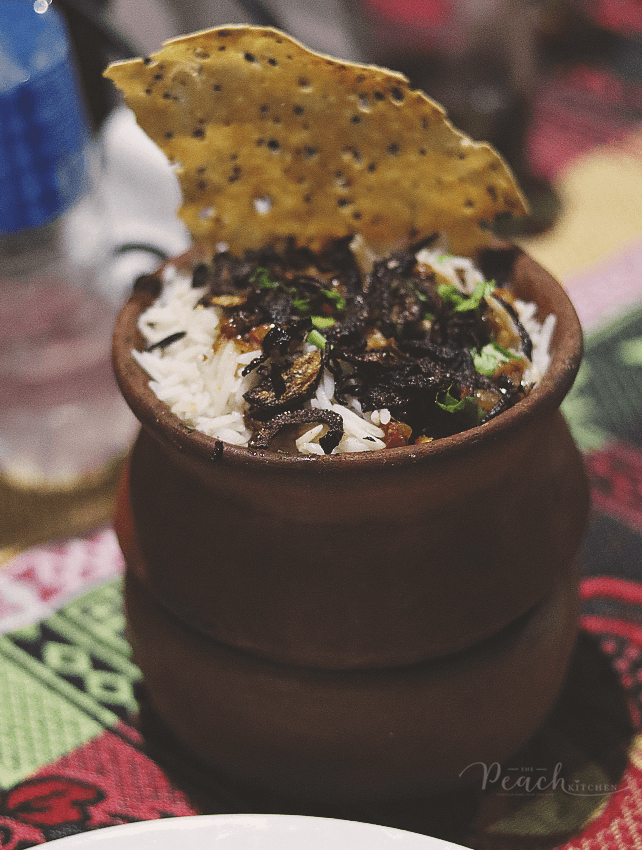 The Chicken Biryani  (₱300) was beautifully presented in a small palayok. The taste did not disappoint as well because it was cooked with all those wonderful spices marrying each other and exploding in your mouth in a ball of flavor. This is one of the best Chicken Biryanis I've tried.
Ykaie, as usual, ordered Butter Chicken (₱165). She paired her Butter Chicken with plain naan.
It came in a round terracota bowl and We loved it too!!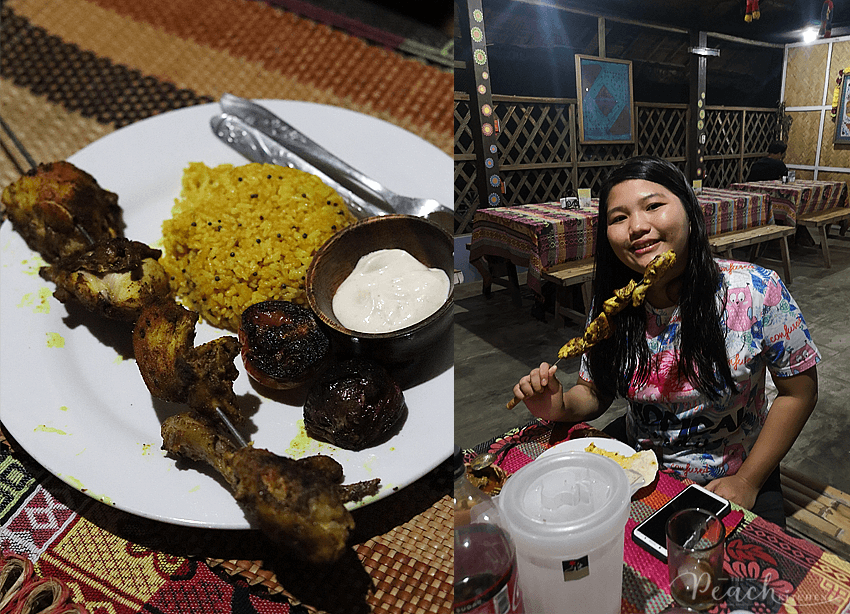 My sister who calls herself Anney ordered the Chicken Kebab (₱220) which was served with yellow rice and grilled tomato. (Si ykaie lang ang nag-mowdel)
You might be wondering kung nasaan na si Twinkle. She fell asleep sa sobrang pagod kaka-swimming the whole afternoon. We all went back to Balituk (the resort we were staying at) full, satisfied, and syempre, with a happy smile on our faces.
When in Baler, don't ever miss eating at The Shack people! It won't disappoint, promise!
The Shack by Old Parola Seaside Cottages is located at Sabang Beach, Baler,