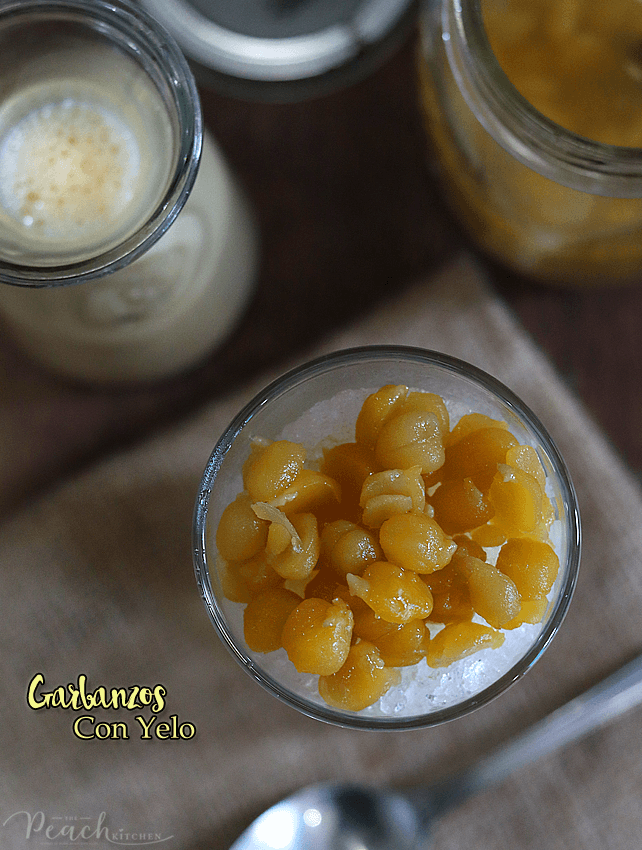 I remember way back when I was a child, Sweetened U.S. Chickpeas (Minatamis na Garbanzos) is one of the most popular desserts and is even served during parties and special occasions. It is also one of my nanay's favorite. I never cared for it nor did I like it. But now that I'm a grown-up, I loved U.S. Chickpeas more than ever. Especially when I had a family of my own. I make sure I serve one or two dishes per week that are made of U.S. Pulses.
What are Pulses?
Pulses are dry peas, lentils, chickpeas, and edible beans like kidney beans, navy beans, pinto beans and black beans. Pulses are part of the Legumes family like peanuts and soy. They are packed with protein, fiber and essential nutrients. They are also a good alternative to meat and uses less water during production which makes it more environment-friendly.
Among these U.S. Pulses, U.S. Chickpeas has become a favorite and are mostly used in making savory dishes like Hummus, Falafel, and Callos.
Since it's Summer and I've been thinking of my nanay lately, I thought I'd make her favorite but with a twist of my own. I like making my own Sweetened U.S. Chickpeas because I can control the sweetness and the tenderness of the beans. U.S. Chickpeas help a lot in controlling blood sugar so I don't want to counter it by adding too much sugar.
Just in case you're wondering what are the other health benefits of U.S. Chickpeas:
It's a rich source of vitamins, minerals and fiber.
It helps in improving digestion.
It aids in weight management.
It is rich in protein.
It reduces the risk of several chronic diseases like heart disease, cancer, and diabetes.
and most of all — it is inexpensive and would be a nice addition to your menu rotation!
This is how my nanay likes her Sweetened U.S. Chickpeas….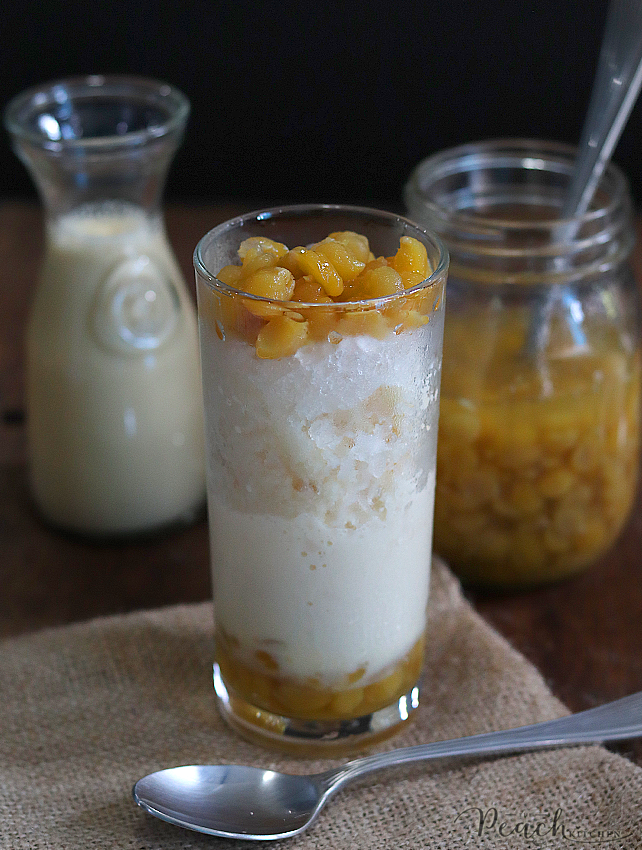 … and this is how we like ours — with lots of shaved ice and milk!
It's a very refreshing snack or dessert, especially on hot Summer days like the ones we are having right now.
How about you mommies? What's your favorite way of preparing U.S. Chickpeas for your family?
For more information on U.S. Chickpeas and other U.S. Pulses, go to https://www.pulses.asia/
Or follow their Facebook Page: https://www.facebook.com/PulseAssociationofthePhilippines/
Print
Garbanzos Con Yelo (Sweetened U.S. Chickpeas With Ice and Milk)
1 cup

dried grabanzos (U.S. Chickpeas)
water
pandan leaf (optional, for aroma)

1/2 cup

white sugar
ice/shaved ice
evaporated milk
Instructions
Put dried U.S. Chickpeas in a container and soak in 2 cups boiled water for 2 hours.
After 2 hours, drain that water.
Transfer the U.S. Chickpeas in a pot and add 6 cups of water. Bring to a boil and simmer for 1 hour.
Drain the water and bring the chickpeas to room temperature.
Remove the skin.
Put the chickpeas in the same pot and add 4 cups of water. Add the white sugar and stir to dissolve.
Add the pandan leaf, if using.
Bring to a boil and simmer for 30 minutes or until liquid becomes a syrup and has thickened.
Cool this to room temperature or transfer in a jar and put in the fridge to chill.
Make the Garbanzos Con Yelo
Put two tablespoon of Sweetened Garbanzos in a glass. Add shaved ice, leaving some space for another 2 tbsp of Sweetened Garbanzos on top.
Drizzle with about 1/4 cup evaporated milk.
Enjoy on a hot day.
♥ If you make this recipe, be sure to snap a photo and tag @thepeachkitchen on Instagram (OR hashtag it #thepeachkitchen). I'd love to see what you cook!