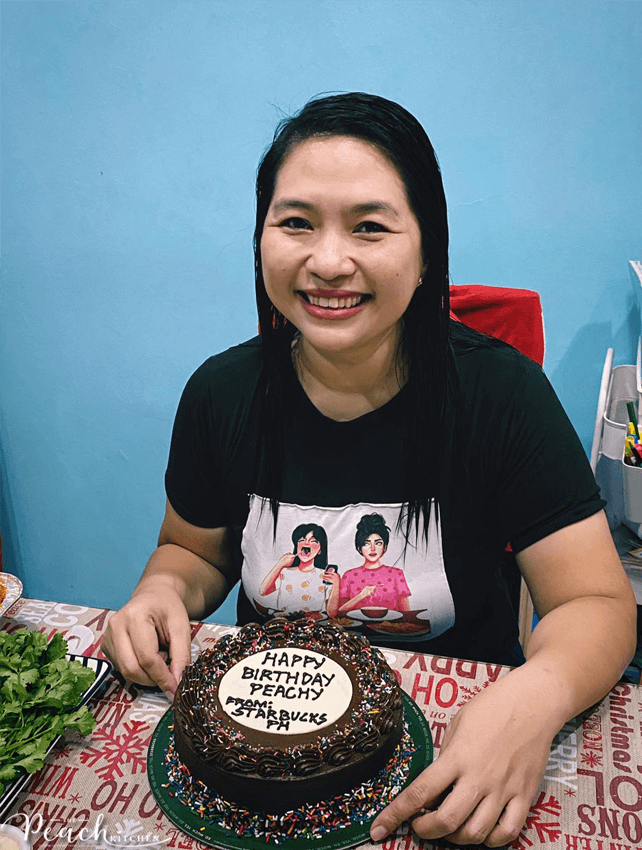 Happy Birthday to me!  
I celebrated my birthday two days ago… It was just here at home. I ordered a nice lunch — ayoko magluto — syempre birthday ko, so rest day ko naman.
I originally wanted to go for out of town trip — maybe go to a resort and stay for a relaxing night to treat myself and my family. I actually went ahead and searched for nice resorts that accepts kids and inquired. But of course, I changed my mind because, helloooo, the pandemic is not over yet. I know all establishments today are taking extra safety precautions but still, we can't be all too sure and we can't be complacent. (Pero mga mamsh, minsan bibigay din ako nito…huhuhaha)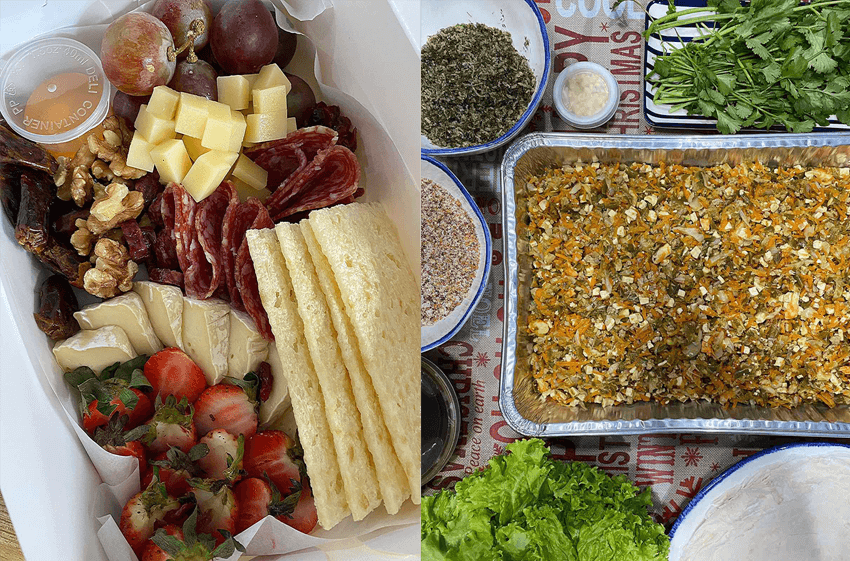 Anyway, these are are the delicious food we had for lunch. The grazing box is from my Globe family. I ordered this Chinese Lumpia from Oh Yum Ph.
The Roast beef is from Casa Mabuhay and the Cheesy Lasagna is from Dona Mila's Lasagna.
I didn't buy a cake anymore because my Starbucks family sent over a cake. We are only four in our family and it won't be practical if I'm gonna buy another cake.
So how does it feel to be 41?
I didn't think I can still grow up but with all the recent things and events that happened this year I have grown up a lot.
This year made me realize that our home is the safest place we can be. Our family is really the greatest support system that we could ever have. No matter how busy we are, it is very important that we take a pause to rest and to spend time with them.
Health is wealth. It is very important that we take care of ourselves. Just a couple of months ago, I had a terrible case of acid reflux. I am still in the process of healing it. It's hard because I am forbidden to eat some food that I really like and that includes coffee and anything citrus.
Mental health is just as important as physical health. Stress and anxiety problem will manifest itself physically and can make you feel ill or develop some kind of illness. So take time to rest and relax and not to overthink especially about things that you cannot control.
Do not take life so seriously. We should all enjoy our journey — both the good and the bad. Learn from our lessons and move on.
Let us all strive to find our inner peace and our inner strength.
Thank you so much for  being here. Thank you for supporting me and my blogs. Love you!