What's the most important meal of the day? Conventional wisdom says breakfast, but kids know the truth: nothing holds a candle to snack-time. Want to make sure your kids are snacking on something better than Twinkies and Doritos? Better yet, want to turn snack-time into a bonding activity? Here are three fun and easy snacks you can make with your kids.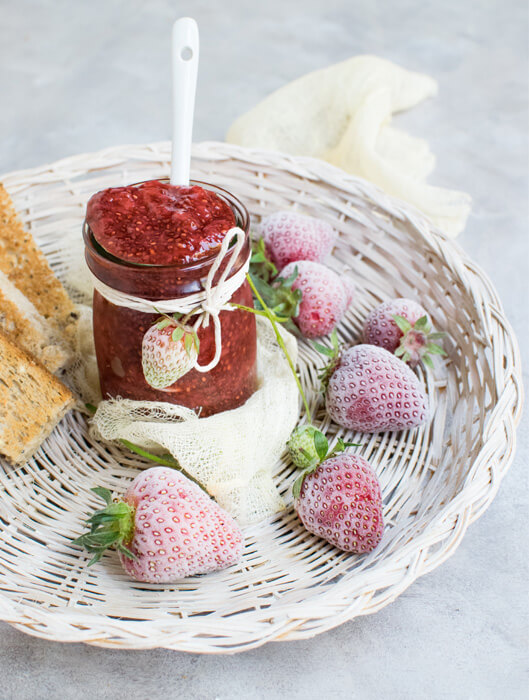 Jellies and Jams
Kids love jellies and jams because they're ooey, gooey, and delicious. They also go with a lot more than just peanut butter and bread. They can be pressed between cookies, paired with cheese and crackers, or used as dip for tortilla chips. A homemade pineapple rhubarb jam brightens the taste buds with a sunny, tropical zing when spread on soft scones, while a cranberry pepper jelly dip not only brings as much spice as any salsa, but balances it out with unique sweetness as well.
Easily made from a mere handful of store-bought or home-grown ingredients, most jelly or jam recipes include little more than some fruit, salt, sugar, water, and maybe some extra pectin. For kids, cooking a small batch of homemade jelly is like a fun science project, only instead of being graded at the end, when the jelly is finally set they're rewarded with a delectable treat!
Banana "Sushi"
For some reason, there's nothing more fun than foods that look like other foods. Whether it's a birthday cake that looks like a Thanksgiving turkey or corn cobs made from cookie dough and Halloween candy, trying to make something that tastes like one thing but looks like another is great way of exercising your kids' culinary creativity and artistic imagination. It's also good for acclimating your kid to "yucky" foods that they might be hesitant to try.
Case in point: sushi. Sushi grosses out a lot of folks, even fully grown adults. Regardless of if you like it or not, though, you have to admit it's pretty to look at. Fortunately, you don't need fish and rice to make something just as pleasing to both the eye and the tongue. Try spreading peanut butter or Nutella on a thin tortilla shell, then roll a banana up in it before slicing the whole thing into little sushi-like discs!
Frozen Berry Bites
One of the best things about warmer weather is the wider availability of fresh fruit, especially blueberries, raspberries, and strawberries. One of the worst things about warmer weather, however, is how quickly you have to eat them before the high temperatures turn them mushy. Sure, your fridge could buy you some time, but you know what will buy you even more? The freezer.
Turning fresh fruit into frozen snacks helps extend the life of your produce, and also provides a healthy alternative to ice cream that really hits the spot on a hot day. Dipping berries in yogurt or melted chocolate cuts the tartness of the fruit with a smoother sweetness. It also makes for an ideal pairing of crunchiness and juiciness. Even better, you can sprinkle a little sea salt on before freezing to add a whole new dimension of flavor!