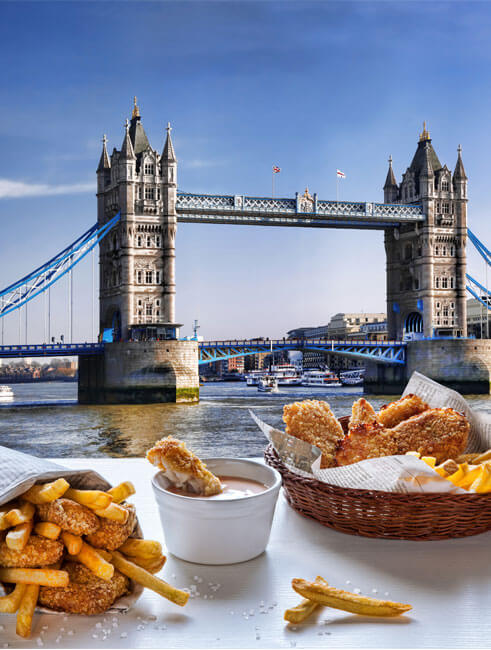 What comes to mind when you think about British food? Is it fish and chips? Though that is highly popular, more British dishes deserve the spotlight. Given how London and the whole United Kingdom itself is the melting point of travellers in Europe, the diversity of the cuisine should not come as a surprise.
From cheaper sidewalk hits and trendy restaurants to formal, five-star, formal dining, you have to get your stomach ready to hop across hundreds of British restaurants.
If you're travelling to London soon, immerse yourself in the best British cuisine by dining in these restaurants in Belgravia, and so many more:
12:51
If you're familiar with the band The Strokes, 12:51 is a restaurant referenced in one of their songs. The menu comes with a complex variety of options without being too intimidating. The head chef and owner of the restaurant embraces his Caribbean roots and liberally incorporates them into British dishes. Get a taste of both at 12:51.
The best place to visit 12:51 is at lunch. Order their 60-day dry-aged sirloin and brisket of Dexter beef.
Marksman Public House
Got any Sunday plans? Visit the Sunday flower market on Columbia Road—just a flower's throw away is the Marksman Public House.
Their Sunday roast is one of their best dishes. Other must-tries on their menu are the potted shrimps, brown butter and honey custard tart, devilled mussels, barley buns with horseradish cream.
Rules
Rules earn the record as London's oldest restaurant. Operating since 1798, Rules has been serving traditional British cuisine from its strategic Covent Garden location.  Londoners know all about the Winter Garden Cocktail Bar – where you can enjoy delectable cocktails in a plush, luxurious atmosphere.
The best thing about Rules is much of its produce is freshly sourced from the restaurant's estate in the Pennies. Be sure to reserve your table and don't miss out on this experience.
40 Maltby Street
Another London restaurant that takes pride in serving sustainably-sourced food is 40 Maltby Street. This is not the place for a heavy meal, though. 40 Maltby Street is the place to be if you want to have a taste of local, natural wine.
The best part—no need to book in advance. You can pair your chosen European wine with regularly-changing menu choices scrawled on the blackboard. It's a mix of traditional British cuisine and sunny Mediterranean dishes.
Galvin Bar And Grill
Food enthusiasts may have heard of the famous Galvin brothers. When in London, try out one of their Michelin-rated food at the Galvin Bar and Grill inside the Kimpton Fitzroy Hotel.
The restaurant itself is rooted in traditional British dishes, but that's not their core focus. The chefs serve modern British cuisine – drawn to reflect the diversity of modern-day Britain.
Don't leave the restaurant without first trying out their apple tarte tatin with clotted ice cream or the turbot T-bone with aromatic fennel and potato terrine.
Rochelle Canteen
Many years back, the Rochelle Canteen was accessible and limited only to those who could get into this old school dining room. At present, however, Rochelle Canteen now opened its doors for breakfast and lunch every day. On Thursday and Sunday evenings, they serve dinner as well.
It's simple, yes, but it's truly British. What's on the menu? Braised lamb, strawberry ice cream, mint and peas, to name a few.
Simpsons' In The Strand
Another historic, classic London restaurant is the Simpsons' In The Strand, operating in London since 1828. While it may have changed up a bit to keep up with contemporary times, the old British favourites on the menu have stayed. One of the most sought-after dishes is the Scottish rib of beef, carved right at your table.
Battersea Pie Station
For budget travellers to London, the Battersea Pie Station is a must-try. There you can have a proper, traditional British pie and mash. Strategically placed in a tourist-trap location, it'll have you dining as the locals do. The meaty fillings are served with veggies, so you have a balanced meal, all at a knock-down price.
Conclusion
With this no-nonsense guide in your hands, you can start planning your food trip to London. And, it's not just all that. The longer you stay, the more restaurants you can try, with many more not making it to this list. Get to know those restaurants even more by doing your research, and be sure to book yourself a table. London is busy, and it's the perfect chance for you to be one of the Brits, starting with getting a taste of their local cuisine while you're there.