Somebody was craving for cake — specifically Strawberry Cake daw — si Ykaie. So I asked her to look for a place that has Strawberry Cake where we can have merienda. And she found Baked by Trimy in Banawe. It's near our place and it's not that expensive so I said "Let's Go".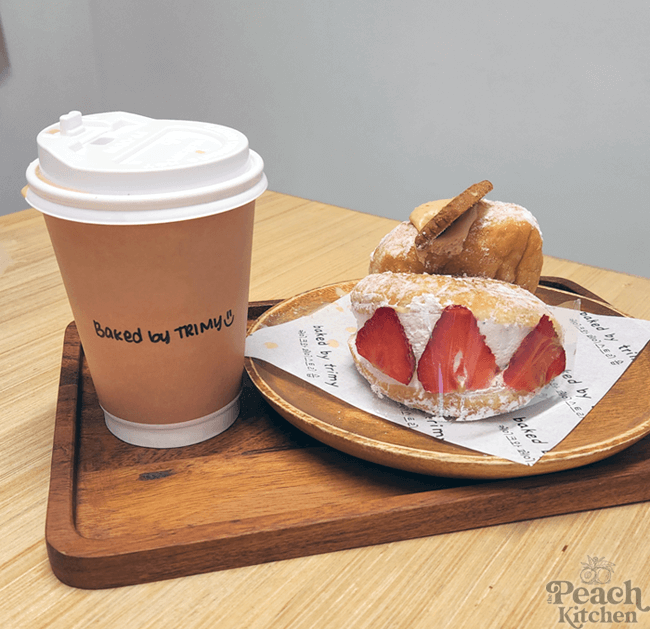 They have donuts so I thought DaddyDoodleDoo will also like it here. His order was their Signature Coffee (₱160) and Lotus Biscoff Donut (₱70). I ordered the Strawberry Donut (₱55)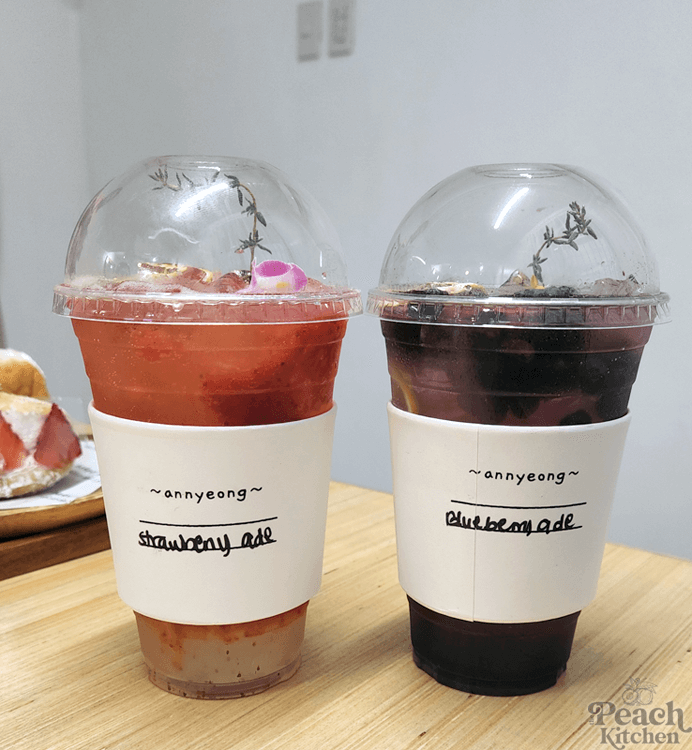 I also had the Blueberry Ade (₱150). While Ykaie had the Strawberry Ade (₱150) and …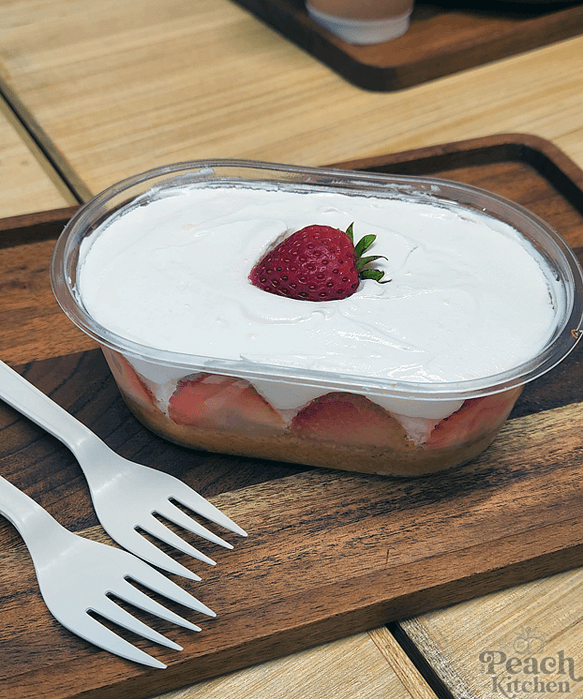 this beautiful Strawberry Tiramisu (₱200). It reminds me of my Strawberry Cheesecake ..heehee
Si Twinkle naman, if you can see on the first photo, we ordered her a chocolate something drink from Imperial Macao which is right across Baked By Trimy. Because that's where we parked. Baked by Trimy only has one parking slot.
Anyway, we loved everything we ordered except DaddyDoodleDoo's coffee which he found creamier than what he prefers.
This cafe has a nice Koren vibe to it so I told Ykaie to take a picture of me ala K-Drama feels… Hala, parang hindi naman.. parang nalugi naman ako sa negosyo..LOLz!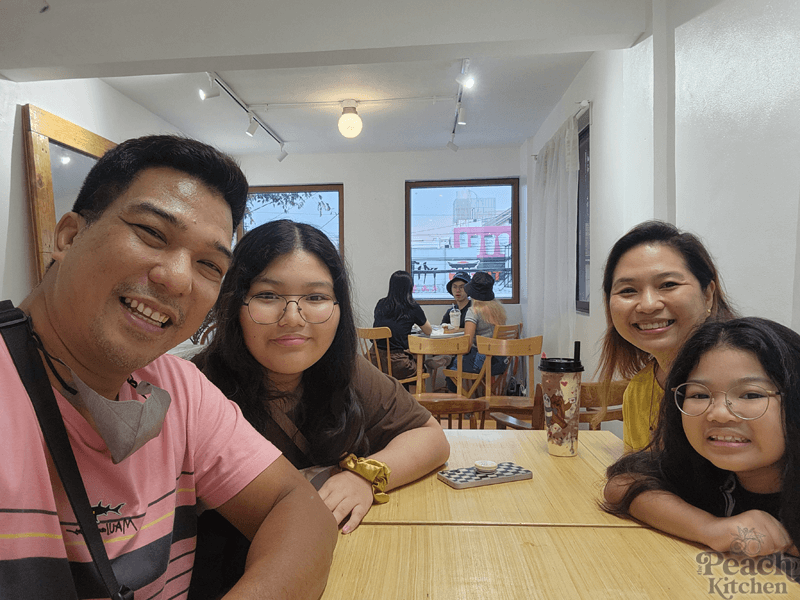 Watch the Video Here
Baked by Trimy is located at 779 B Banawe St, Santa Mesa Heights, Quezon City,