Cool down and treat your taste buds to to this Milo Dinosaur. Chocolatey and Creamy!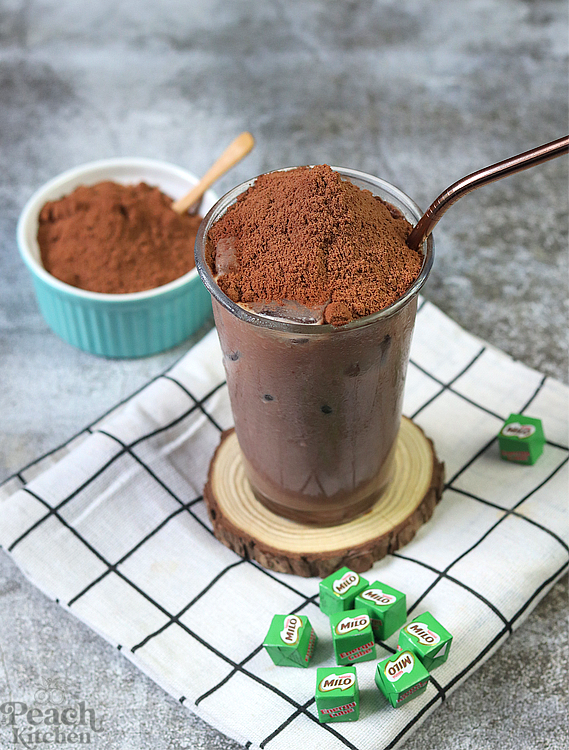 It's been super duper hot lately so I'm looking for refreshing drinks I could prepare for my family. I chanced upon this Milo Dinosaur from the Nom App. I thought it would be a great idea for Twinkle to try one of my favorite childhood drinks.
What is Milo Dinosaur?
I am not sure as to how or why this name came about but this is what this drink is called. It's is simply a cup of cold (or hot) Milo with extra spoonfuls of powdered Milo added on top of it. And that what makes it really delicious!
Twinkle now loves this drink and I've prepared this a number of times before I can even make this blogpost. I'm gonna make her a Milo Godzilla next.
Print
Milo Dinosaur
4 tbsp

Milo +

3 tbsp

Milo

1/2 cup

water
condensed milk or sugar

1/4 cup

cold milk
lots of ice
Instructions
Dissolve the 4 tablespoon Milo powder and sugar or condensed milk in 1/2 cup water. It doesn't have to be hot, room temp is okay.
Add cold milk and mix well.
Add crushed ice, pour into a glass and top with 3 tbsp or more milo powder.