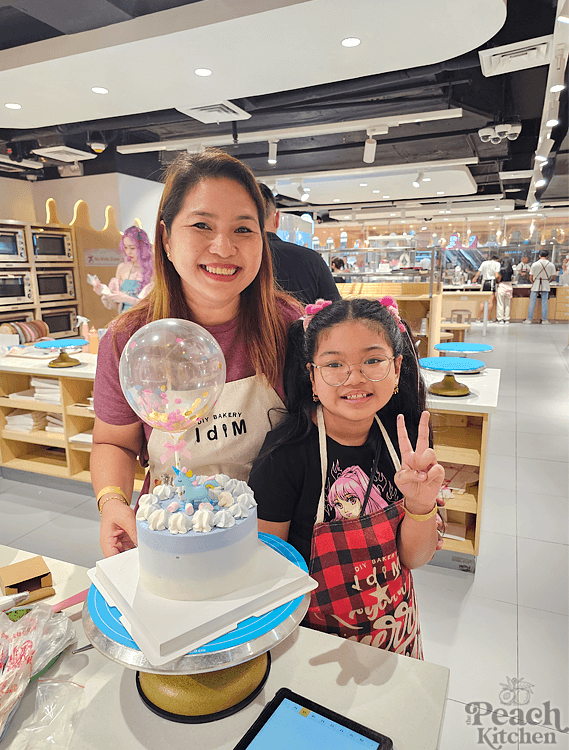 We saw IDIM DIY Bakery ("I Did It Myself" DIY Bakery ) once when we ate at Astons Specialities and since we love baking at home, we thought it would be fun to give it a try. Twinkle and I were finally able to experience it last week.
IDIM DIY Bakery is a bakery studio that offers to teach you step-by-step how to create gorgeous cakes by letting you do it by yourself. All you have to do is choose what you want to bake and pay for it and they will give you two hours to bake it.
There is no baking experience required. The will give you a tablet that contains the ingredients and step-by-step instruction on how to bake your cake from beginning to the end.
We chose the Dreamy Wonderland Cake that costs ₱1,299. Decorative cakes range from ₱1,199 to ₱1,499 in price but you can also bake cupcakes, donuts, macarons and other pastries for as low as ₱799.
WATCH OUR VIDEO HERE:
This is the dry ingredients area where you can get flour, baking powder, cocoa powder, sugar, and other dry ingredients.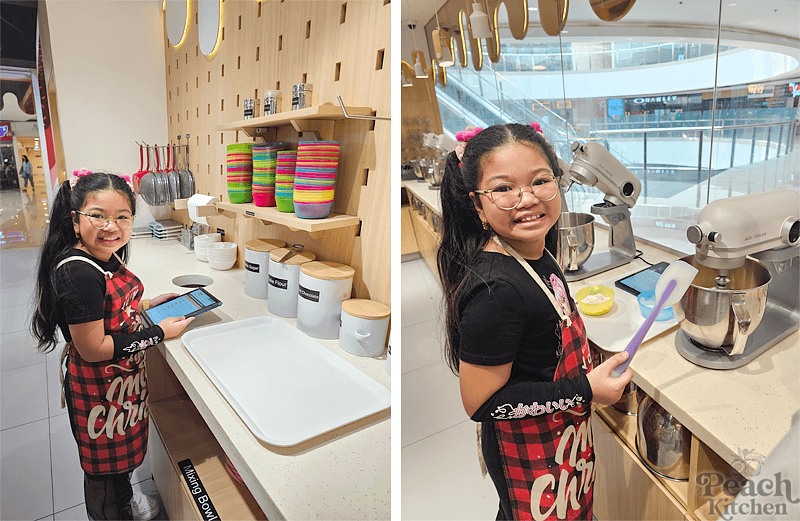 I let twinkle read the tablet for the ingredients and measure it on her own.
Here I am doing the frosting so we can design the cake after baking. And on the other photo, Twinkle is putting blueberry filling on the cake.
After the baking session, we were also able to make our own DIY Milk Tea. I chose Matcha and Twinkle chose chocolate. What's nice about this is that you can take a picture and they will print your picture on top of the cheese foam. Ang cute no?
So what do I love about IDIM DIY Bakery?
Step-By-Step Guide – They will give you a tablet with the ingredients, step-by-step procedure and even videos on how to do a certain step in the procedure
No need to buy lots of ingredients – If you're a new baker or say you just want to bake cupcakes, no need to buy lots of ingredients. Here, you get the exact ingredients for what you want to bake.
Friendly Staff to help You – whenever you get lost in a procedure, there are friendly staff to help you.
Great Bonding Activity – It's an educational activity for kids and a great bonding activity for friends as well. Pwede ring pang-date 🙂
Best of all, NO CLEAN UP! – Ang kalat kaya mag-bake — all those measuring cups, bowls, mixer, everything! Here at IDIM DIY Bakery, no need to worry about cleaning up after baking.
Over all, it was such a great experience. Hope you can give it a try with your family and friends.
IDIM DIY Bakery is located at 4F Mega Atrium, SM Megamall.