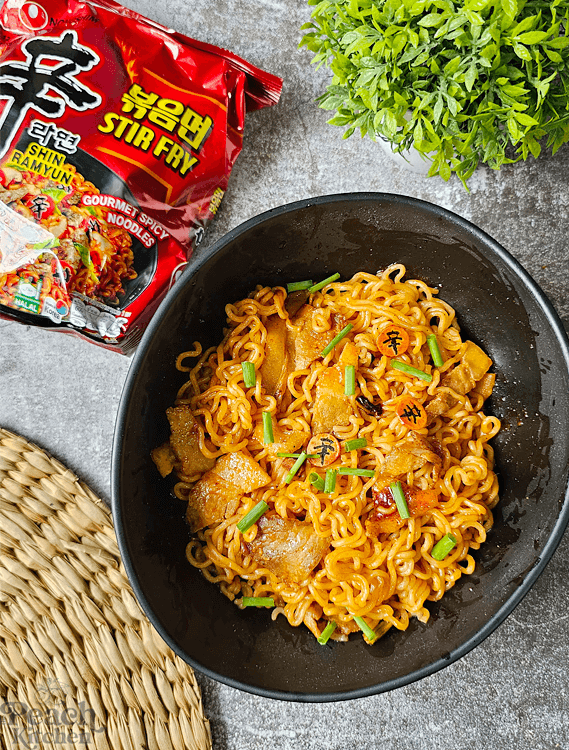 We love Nongshim Shin Ramyun so we saw this Nongshim Shin Stir Fry, we had to try it. We added fried pork samyupsal pieces to give it more flavor. But whew! This has an intense flavor and it packs quite a punch. Chewy ang noodles and may sweet-spicy taste.
Have you tried this?
Print
Nongshim Shin Stir Fry
50g

pork samgyupsal, cut into small pieces

1

pack Nongshim Shin Stir Fry
chopped spring onions
Instructions
Fry the pork samyupsal until brown.
Cook the Nongshim Shin Stir Fry according to packet direction.
When mixing the noodles and the seasoning, add the fried pork samgyupsal.
Sprinkle with chopped spring onion on top
Enjoy.