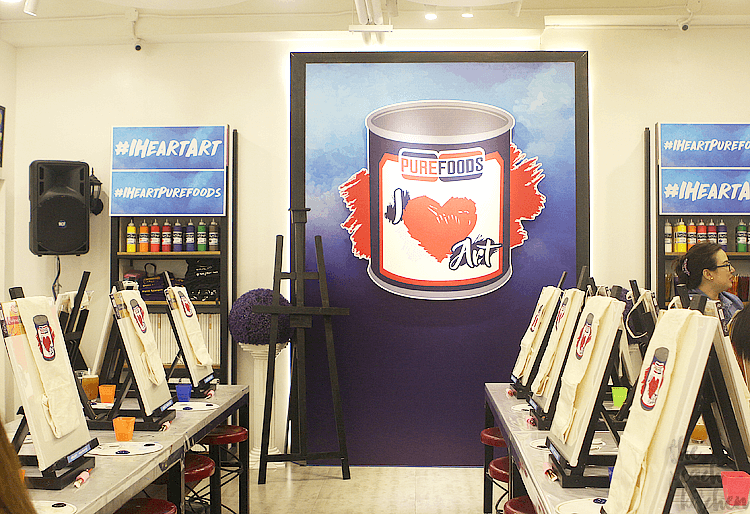 For me, Cooking is what art or music is to others. It's a creative and relaxing outlet that lets me release emotions, thoughts, and some of my creative juice. It lets me express myself and my love for the people around me.
Purefoods Blue Line recently invited me for an #IHeartArt activity at Sip and Gogh, a paint and sip studio, in Kapitolyo for a painting session. I have never painted in my whole life except for some watercolor in bond paper for my daughter's project or our "at-home-painting"sessions. So this activity was both overwhelming and exciting at the same time.
Before the painting session started was wine and snacks made with the Purefoods Blue Line products….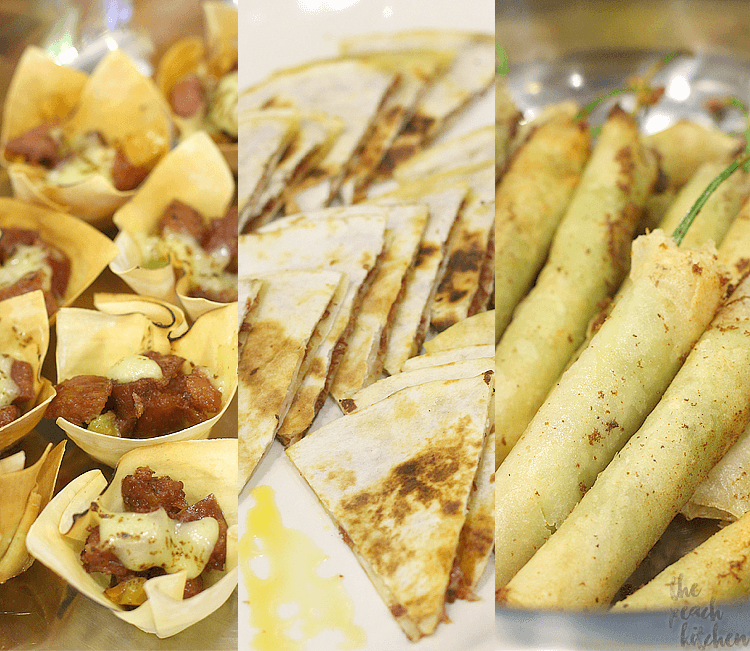 Chorizo Cups | Corned Beef Chili Garlic Quesadilla | Luncheon Meat Chili Cheese Spring Rolls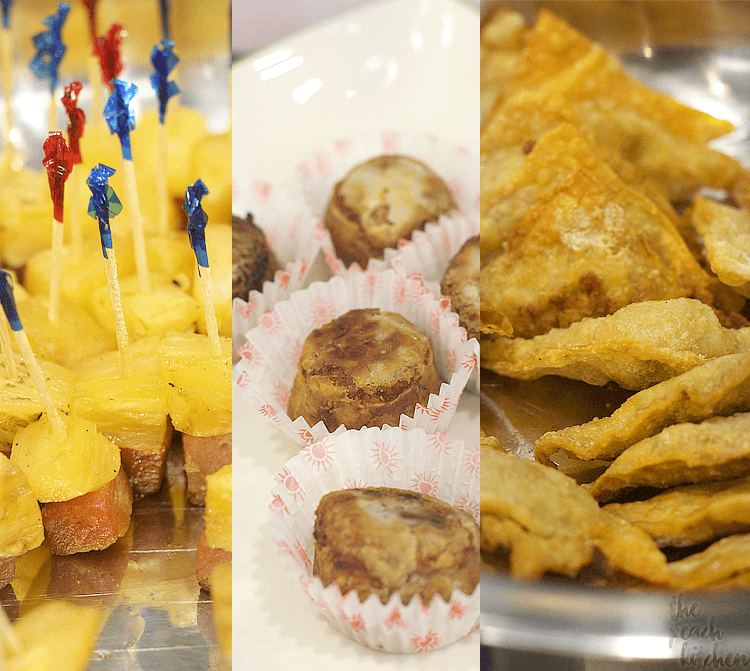 Luncheon Meat with Grilled Pineapple | Corned Beef Potato Cakes | Cheesy Vienna Dumplings
All were delicious and very creatively made. I hadn't imagined that you can make dumplings out of Purefoods Vienna Sausage nor can you use Purefoods Luncheon Meat for the dynamite roll. And the Chorizo Cups was my favorite! I couldn't help but be inspired by these wonderful pica-pica in front of me.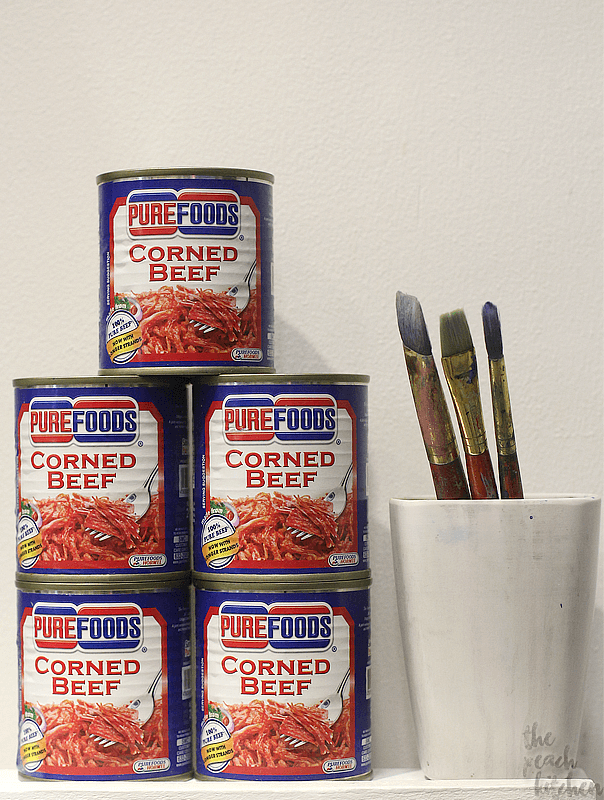 I took a short tour around and already felt nostalgic seeing the different Purefoods products that make up the Purefoods Blue Line. Purefoods always reminds me of home.
Purefoods Corned Beef Classic
Purefoods Corned Beef Chili Garlic
Purefoods Corned Beef Hash
Purefoods Luncheon Meat
Purefoods Vienna Sausage
Purefoods Chorizo Bilbao
Purefoods Liver Spread
My family loves Purefoods Corned Beef, Purefoods Luncheon Meat, Purefoods Chorizo, and Purefoods Vienna Sausage.
When the painting session began and I started brushing paint on the canvas, I couldn't help but smile. There was a fleeting moment of nostalgia. Purefoods has always been a part of home, especially the Corned Beef. CornSiLog is one of our favorite breakfast and because of that, it's one of the meals that Ykaie (my firstborn) wanted to learn how to cook.
I remembered teaching her how to cook fried rice and how to sauté Purefoods Corned Beef just the way we like it. Sautéing Purefoods Corned Beef with garlic and onions, then adding fried potatoes and a bit of water to make it more saucy just makes it the perfect breakfast — and meal of all time for that matter!
It's always nice having Ykaie in the kitchen and knowing she's also interested in cooking. It's a bit chaotic when she's there but it's also fun. As a matter of fact, cooking has become one of our bonding activities.
The biggest surprise of the day is when Heart Evangelista graced the painting session. She's known to be really good at painting and now, I've come to know that she's accommodating and super friendly too. I became an instant fan of her during that event.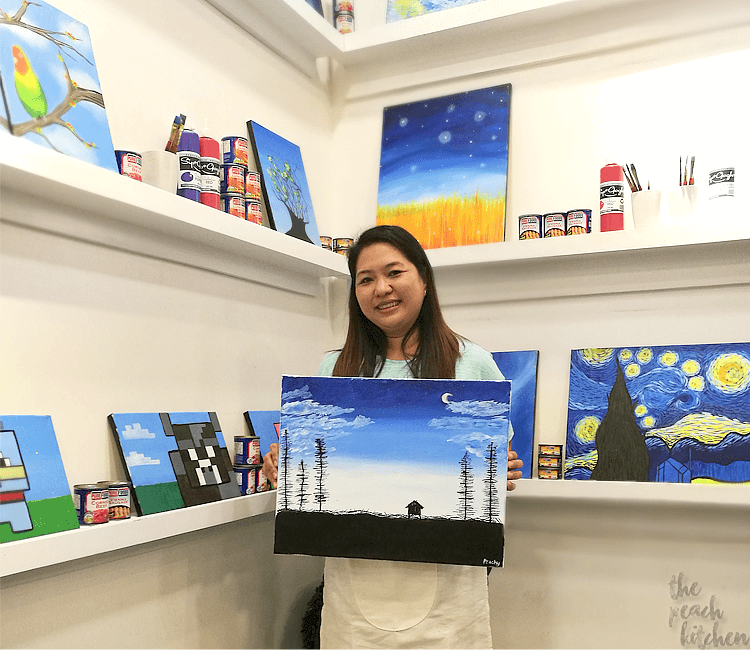 Tadah! Here's my finished artwork. I didn't know I could paint pala! I just need to join more painting sessions, be inspired, and of course, have the Purefoods Blue Line products to keep the inspiration going….
To know more about Purefoods Blue Line, drop by the Purefoods Corned Beef Facebook Page.