I am a serial snacker — that means– my snacks aren't limited to twice a day and to snacks that I can make or buy around me. As much as possible I keep snacks that are imported or snacks I've found and ordered online because I couldn't buy it elsewhere.
As a matter of fact, I've even joined a snack swapping group way back in 2008 – 2009 just so I could try snacks from different parts of the world. (Check out: Snacks from USA, Snacks has Arrived, Snacks from Germany).I've stopped snack swapping since because they tax me horrendously over at the post office.
But I discovered a snack subscription box here in the Philippines that would also let you explore the world through different snacks — and that is World Bites PH!
World Bites is a subscription service for international snacks. Their boxes contain a carefully curated selection of different countries' best, most delicious snacks.
HOW TO GET STARTED
First you have to choose the size of your box. You can get the Mini, which contains 5-6 snacks or the Classic (like what I have here) which contains 10-11 snacks. Next is you choose your plan – 1, 3, or 6 months OR you can subscribe and send the box over as a gift. You may pay using Paypal or Bank transfer — and your box will be shipped in 48 hours. Easy peasy, right?
Here's what I got:
Jaffa Cakes, Bissli Falafel, Takis Fuego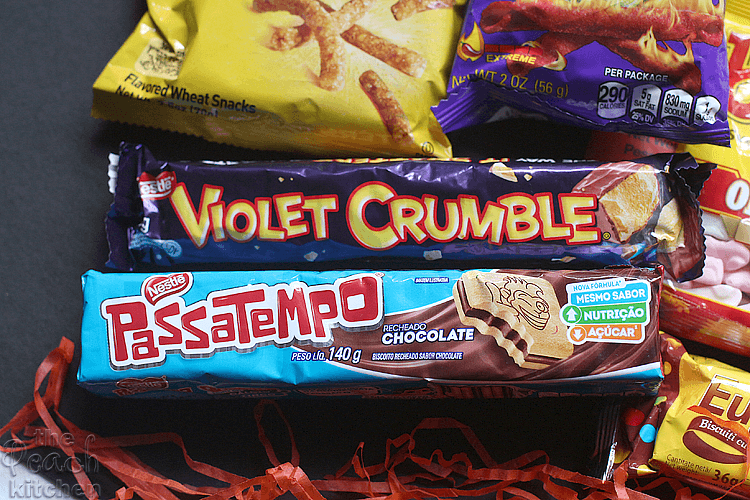 Violet Crumble, Passatempo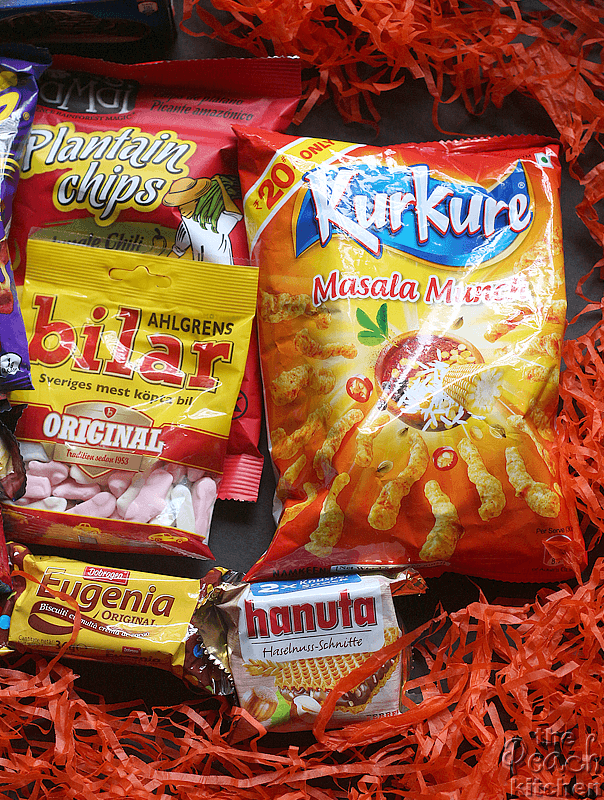 Plantain Chips, Bilar, Kurkure Masala Munch, Eugenia, Hanuta
We love each and every snack in the box! Twinkle loves Bilar which is like a gummy/marshmallow yogurt snack. Ykaie loves the Hanuta which is a biscuit/wafer with choco-hazelnut filling and of coure the Violet Crumble. My favorite was the Takis Fuego Hot Chili pepper and Lime Tortilla Chips — super spicy and super duper good!
To know more about World Bites or if you want to subscribe, hop on to: https://worldbites.ph/