This Grilled Pompano is stuffed with onions, tomatoes, and cilantro and is served with Lato Salad on the side…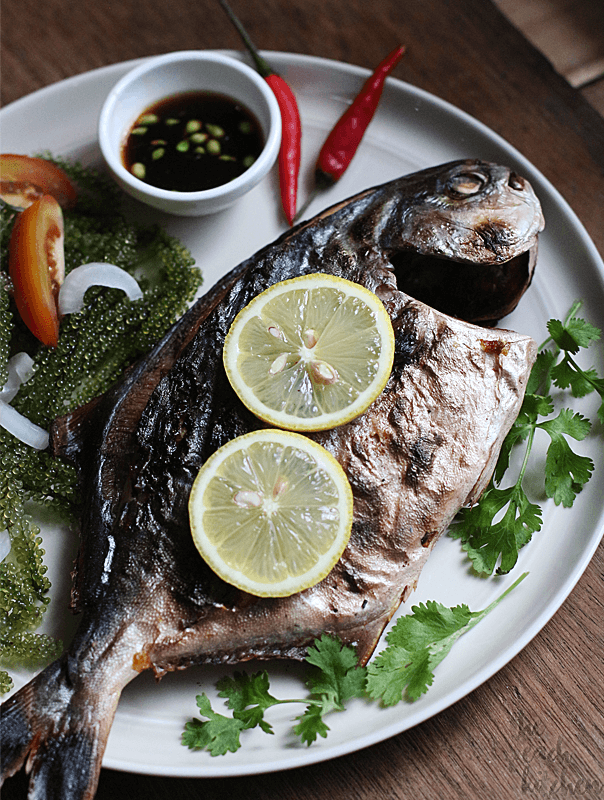 Happy monday! How was your weekend?
I went missing in action because…well, my laptop went crazy on me. I was blogging in the early hours of Saturday morning when my little Twinkle woke up. I had to go back to bed to lull her to sleep and guess what? I fell right back asleep!! When I woke up I found out that my laptop updated to Windows 10 all by itself and was asking me to click next. When I clicked next, it prompted me to a page that's asking me to choose if I agree or decline. Naturally I declined because I didn't want the update.
What happened next was it tried to uninstall the update and re-install my old Windows version. Next thing I know, my laptop didn't want to connect to the internet and I cannot open up most files and apps.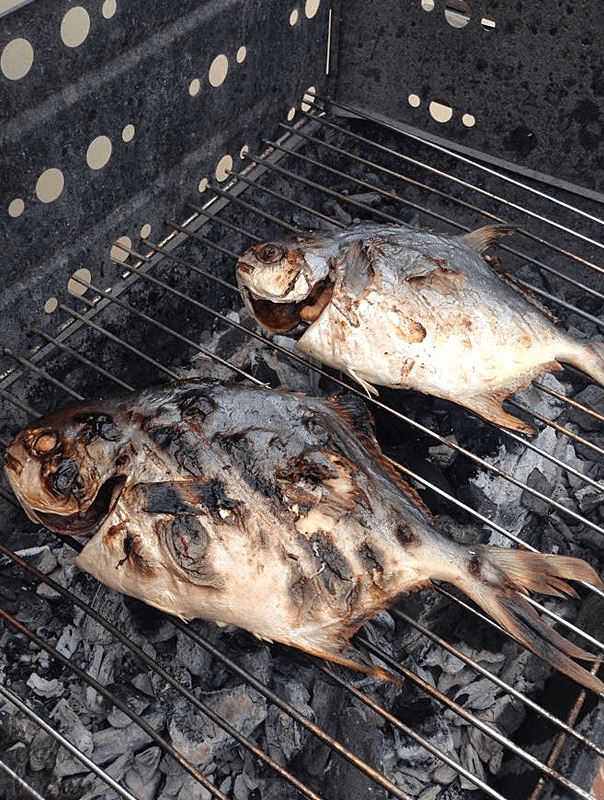 I did the next best thing. I turned it off and grilled some fish.
I love Pompano fish because it's very easy to cook, it's meaty (doesn't have a lot of fishbones), and it's quite flavorful too! — doesn't taste fishy at all. It's just that this fish can get quite pricey at ₱300 – ₱400 per kilo.
We usually broil Pompano fish in the oven with tomatoes but this time, a couple of fish gets stuffed with chopped onions, tomatoes, cilantro, and lemon rounds then charcoal-grilled.
Then it was served with this Lato Salad on the side + steaming hot rice!
How was your weekend?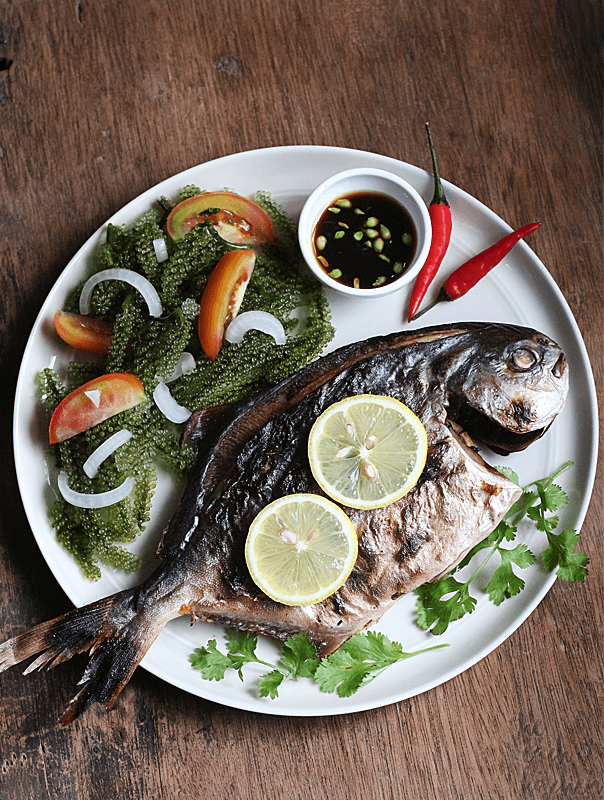 Print
Grilled Pompano
2

large Pomapano fish, gutted

2 tsp

salt

1

tomato, chopped

1

white onion, chopped

6

sprigs cilantro chopped
lemon rounds
For Serving
Steamed Rice
soy-calamansi dipping sauce
Instructions
Rub salt on the fish inside and out
In a small bowl, combine chopped onions, tomatoes, and cilantro. Stuff this inside both fishes to enhance the flavor + one lemon round each.
Prepare a hot grill. Heat should be strong, but not so hot that you can't hold your hand comfortably over it for 4 – 5 seconds.
Cook 3 – 4 minutes. Carefully flip fish with a spatula, approaching from the top so as not to damage the skin. Cook for another 3 – 4 minutes. Use a sharp knife to check if fish is cooked all the way through. If fish needs a little more time, move it from directly over the coals to a part of the grill with indirect heat and cook until done (3 more minutes, max).
Serve grilled whole fish with lemon rounds, a sprig of cilantro, Lato Salad, and rice.