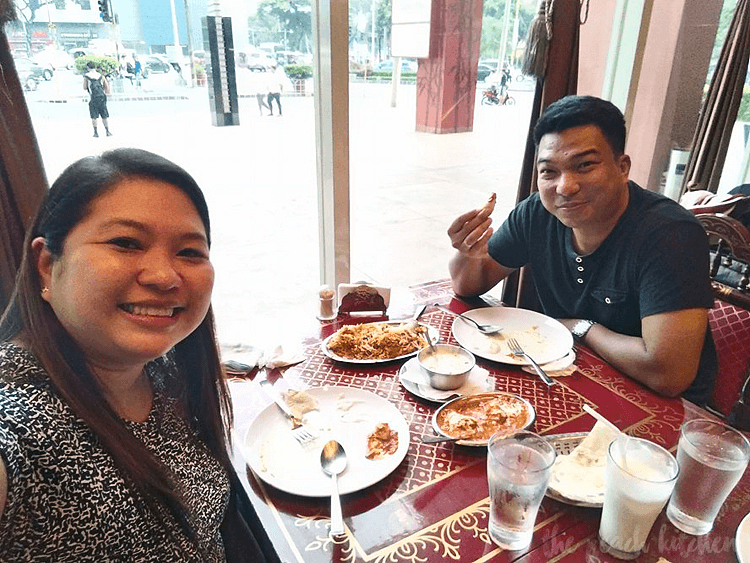 It's seldom that peanutbutter♥ and I go on dates. These days we do family dates. It's not because no one will take care of the kids when we leave. My sister and my aunt are more than happy to look after Twinkle and Ykaie. We do family dates because we don't want to leave the kids behind. We always want them with us whenever and wherever.
The rare number of times that we needed to go without them were always spent missing them and talking about their smiles, favorite food, and their cute and weird habits. Yeah, that's how, we, as parents, are so much in love with our Purple and Periwinkle.
This afternoon, peanutbutter♥ drove me to the Nuffnang Office to attend a BIR Registration seminar. The whole process seemed tedious but I am seriously considering it. Registering as a professional and being able to issue my own receipt sounds awesome.
Instead of going for coffee after, we decided to have an early dinner. We were craving Indian and the only time we could eat Indian food is when the kids aren't with us. You know how Indian food are, they are full of spices and some are really spicy. The only Indian dish Ykaie likes is Indian Butter Chicken and that's because it's the only one I cook at home. I haven't tried letting Twinkle taste it, though, but I'm sure she would also love it.
The Almond Lassi (₱120) arrived first. It's a yogurt shake that is flavored with crushed almonds. The almonds are crushed a bit too big and has a tendency not to go through the straw. I loved how it tasted though but peanutbutter♥ didn't even though it was his order.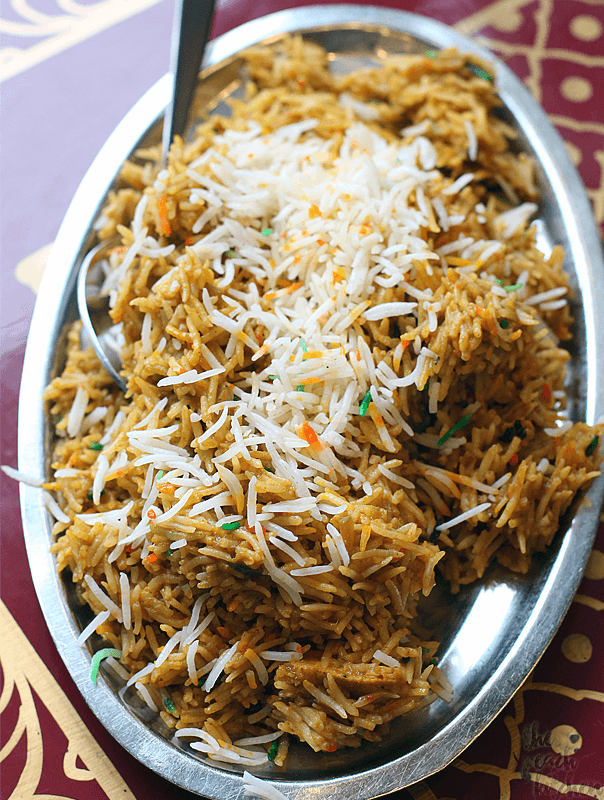 We love the Chicken Biryani (₱285) here at New Bombay. The serving can be big enough for three or four if you have a few dishes ordered but can be eaten by two starving individuals. It has big chicken pieces and is made with aromatic long grain basmati rice mixed with a special sauce that's seasoned with spices. You can order it mild, medium, or spicy.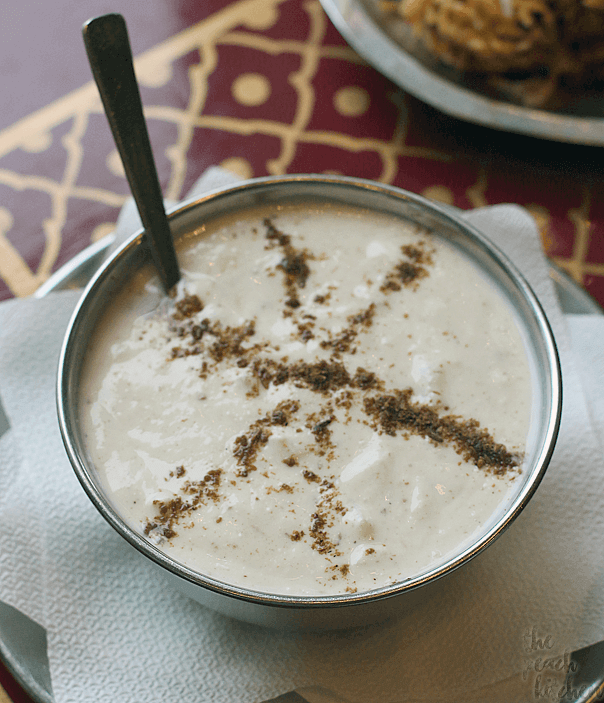 To pair with spicy biryani is cool and fresh Cucumber Raita (₱135). It provides a respite from hot dishes and makes you eat more.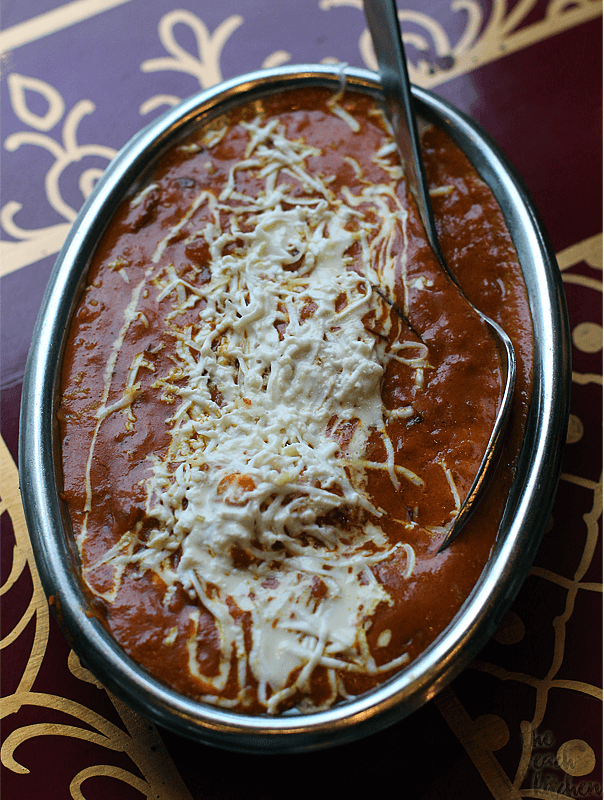 I love Palak Paneer so I wanted to try other items on the menu that has paneer. Paneer Butter Masala (₱265) is love!!! Those Indian cottage cheese cubes are cooked in creamy buttered sauce of onions and tomatoes very much like the buttered chicken we love!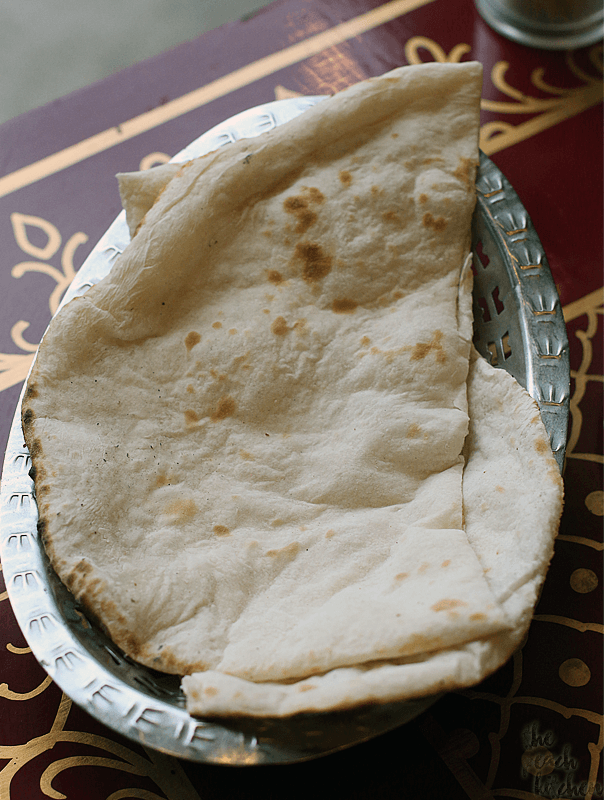 Oh and the warm and soft Plain Naan (₱75) is just the perfect bread to dip into it. I think I might have finished the whole thing if I wasn't sharing peanutbutter♥'s meal.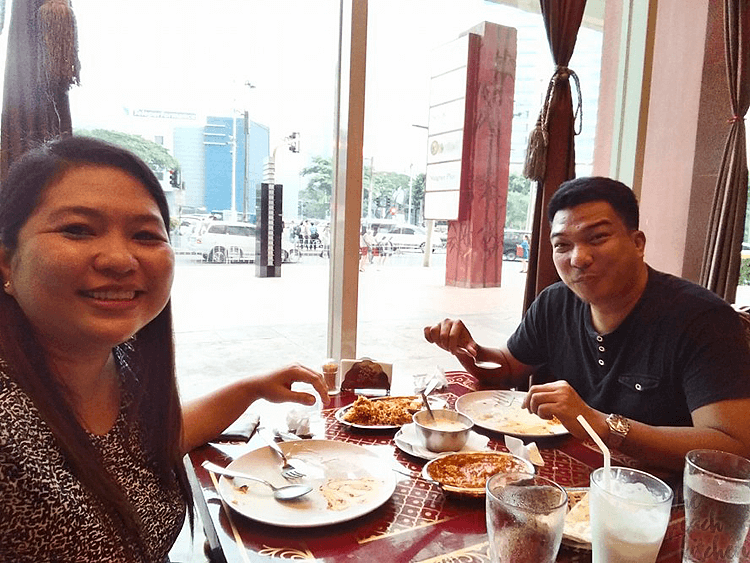 We are fond of eating at New Bombay at the Food Choices in Glorietta because you can order a meal customized for one. Our orders here at New Bombay, The Columns turned out to be too much for two people. We had it wrapped to take home. For sure it would be brunch or lunch tomorrow.
This dinner date just inspired me to cook Chicken Tikka Masala at home….
New Bombay Authentic Indian Cuisine is located at G/F Tower 1, The Columns, 6821 Ayala Ave cor Sen Gil Puyat Ave Bel-Air, Makati