This Kani Salad is creamy yet light and full of flavor. It has all the healthy goodness from the mango, avocado, cucumber too!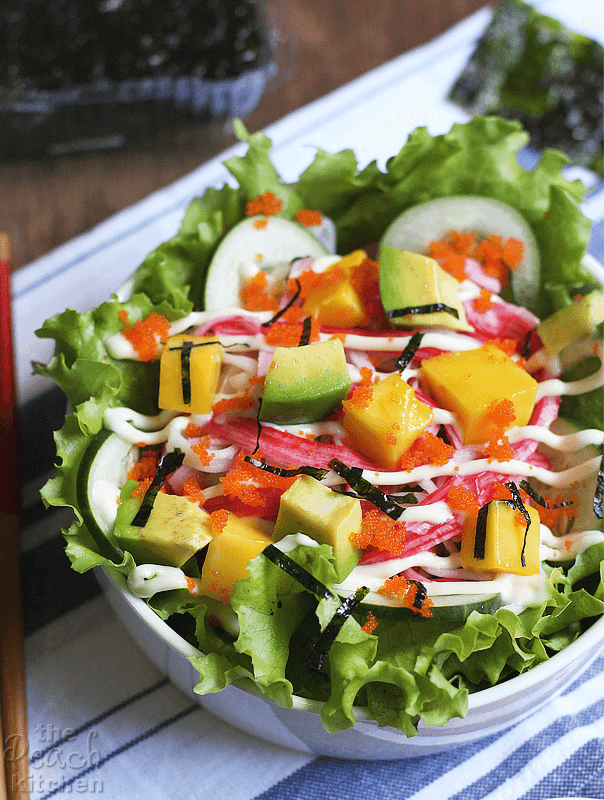 A buffet a week ago (my cousin Rome's birthday treat) and another one last Sunday (for an advance Father's Day celebration with the ILs) ! There seems to be a lot of celebration this month which I couldn't avoid. Again,  the cravings were all there for sushi, nachos, and ice creams. and I ate to my heart's content — because, hey, life is too short not to have any cheat days.
But  you know what, I felt really bad that night. My tummy felt heavy even on Monday morning. Even if I felt sluggish and weak, I summoned all my strength and will to do my regular work-out. I felt fine after that and swore I'm not eating buffet sometime soon.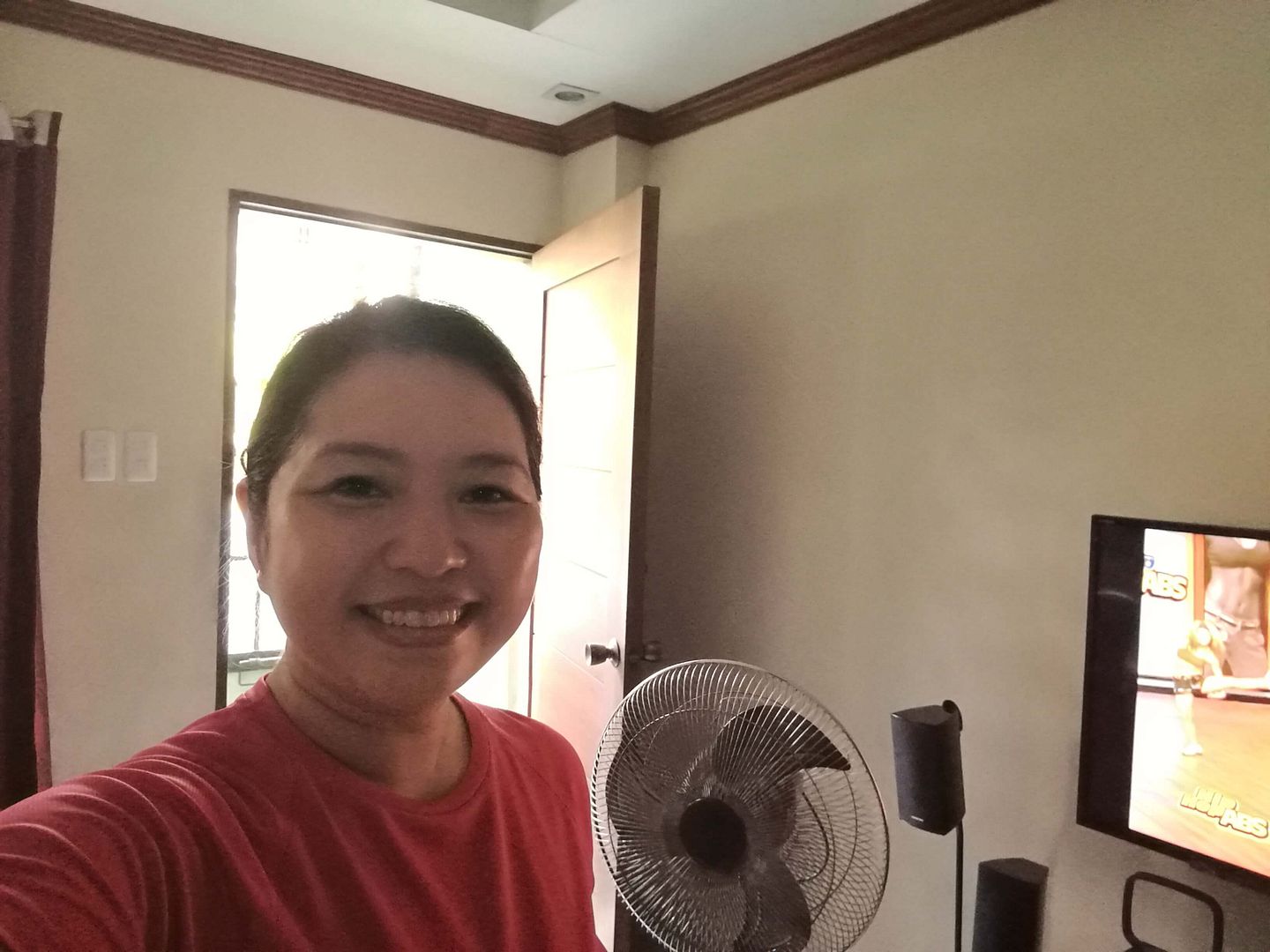 It's nearly my check-up with the doc and also the end of my three month journey. I was trying to avoid weighing myself since the first week of May but curiosity got the best of me. I stepped on the weighing scale this morning and found out I am now 150 lbs! Wow! I am more inspired and determined to keep this up not just until I reach my goal weight but to be able to maintain my health.
Health Journey Update
Start Date: March 23, 2017
Current Date: June 14, 2017
Starting Weight: 185 lbs
Current Weight: 150 lbs
Total Weight Lost: 35 lbs
Goal Weight: 130 lbs
I am back to healthy eating with a little dessert to keep me sane during lunch and working out every morning.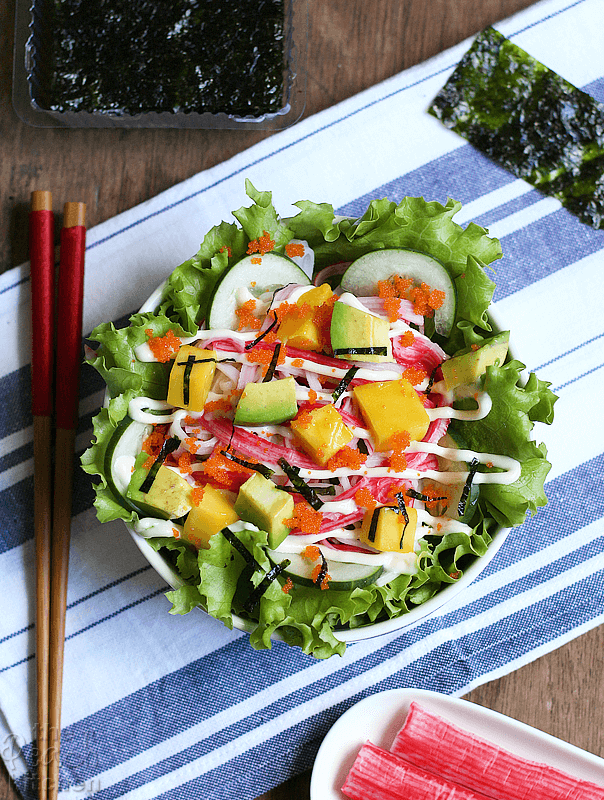 I guess you can say I am in the mood for mostly Japanese food this month. My cravings were for sushi and sashimi. And I made Baked Chicken and Fish Katsu and Miso Soup the other day. Now, I'm eating Kani Salad for two straight days already.
I think this Kani Salad is pretty healthy. It's made with lots of lettuce, mango, avocado, cucumber, and imitation kani strips. The dressing is japanese mayo, known for being rich and creamy , but I chose the 50% fat free one so it has less fat and calories.
I will be sharing with you my full health journey at www.mommypeach.com before the month ends. Stay tuned.
Print
Kani Salad
8

pieces crab sticks (imitation crab)

1

cucumber, cut lengthwise and then sliced thinly

1

ripe mango, peeled and cut into cubes

1

avocado removed from skin and cut into cubes
your favorite kind of lettuce cut into pieces or shredded

2 tbsp

orange ebiko roe for garnish

2 tbsp

shredded nori for garnish
japanese mayo (50% less fat)
Instructions
If crab sticks are frozen, Place in a bowl with 1/4 cup water and heat in the microwave for 1 minute. Let cool and peel them into thin strips.
In a salad bowl or a plate, layer the lettuce, peeled crabsticks, mango cubes, avocado cubes, and cucumber.
Drizzle with japanese mayo and garnish with orange ebiko roe and shredded nori on top
Enjoy
♥ If you make this recipe, be sure to snap a photo and tag @thepeachkitchen on Instagram (OR hashtag it #thepeachkitchen). I'd love to see what you cook!