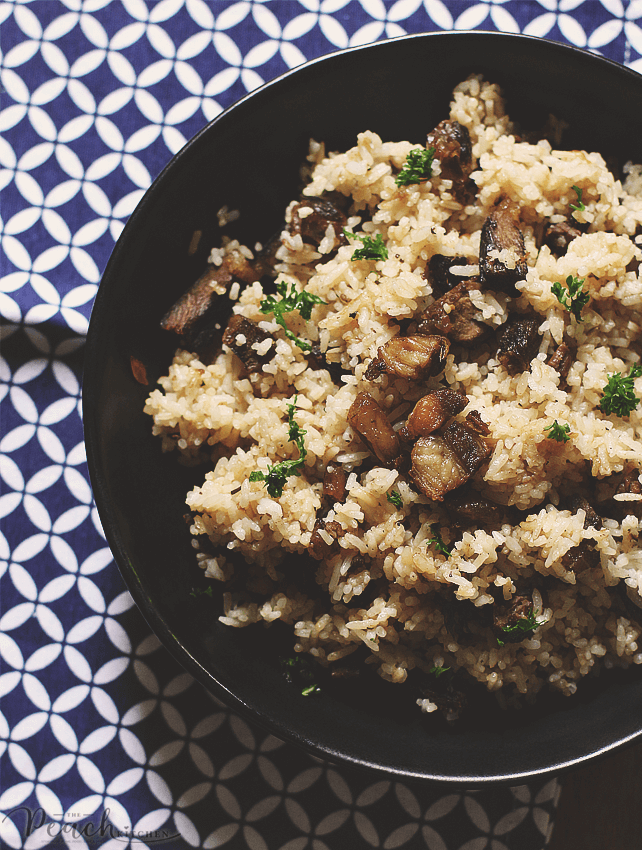 We had leftover steak. You might be thinking who has leftover steak? Well, us apparently because sis cooked too much for our New Year's Eve spread and she overcooked most of them. It's not really a delight to eat when steak is overcooked, right? So we had leftovers and we turned it into the next best thing for brunch the next day — Steak Fried Rice.
We already started with our healthy eating this year but I just have to tell you about this. I don't really eat a lot of meat and rice these days but I had more than my fill of this one. It's soooo GOOD! I figured it's some kind of a last hurrah before healthy eating starts again on January 2.
And well, I couldn't really keep it off my mind until I shared it with you. Not that I want to ruin your "no rice diet" for this year… hee. Just trying to get it off my chest.
Oh, this Steak Fried Rice is probably one of the reasons why I'm not a vegetarian…..
How's the first eleven days of 2018, going?
Print
Steak Fried Rice
6 cups

of cooked rice
your leftover steak, cut into small pieces, separate fat from meat

1 tbsp

cooking oil

8

cloves garlic minced

2 tsp

liquid seasoning (or more depending on your taste)
salt to taste (optional)
chopped parsley for garnish (optional)
Instructions
In a plate, break cold rice to separate the grains, set aside.
Heat oil in a wok or pan, fry the steak fat until crunchy. Remove and set aside.
In the same pan and using the same oil, cook the garlic, stirring occasionally, until golden brown.
Add the steak meat and saute for a minute.
Add rice and cook, spreading the rice on entire cooking surface. Mix well. Continue stir-frying the rice until it is heated through.
Drizzle with liquid seasoning. Mix well and season with salt if needed.
Transfer to your serving bowl and top with crunchy steak fat and chopped parsley before serving.
♥ If you make this recipe, be sure to snap a photo and tag @thepeachkitchen on Instagram (OR hashtag it #thepeachkitchen). I'd love to see what you cook!