This Low Carb Taco Soup is a delicious, light, keto friendly meal with all that wonderful taco flavor we all love♥!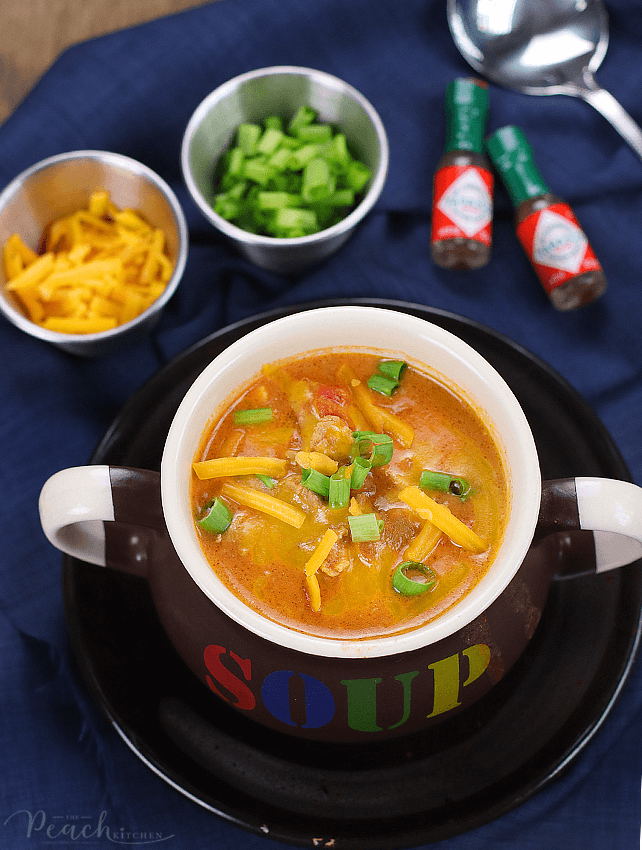 Finally! I was able to summon up all the sipag I have in my body to start execising again. After so many months without work out and eating up sweets and being so lazy in the morning — today, I hauled ass and did a 30-minute work out.
I figured it's about time because I've been feeling sluggish and even more lazy. I needed more energy during the day. Aside from that, school will start next month and I will need all the energy that I can get. Of course, the keto diet is working but I get stressed with peanutbutter♥ when he gets envious everytime Ykaie eats rice…LOL! He feels so deprived and kawawa.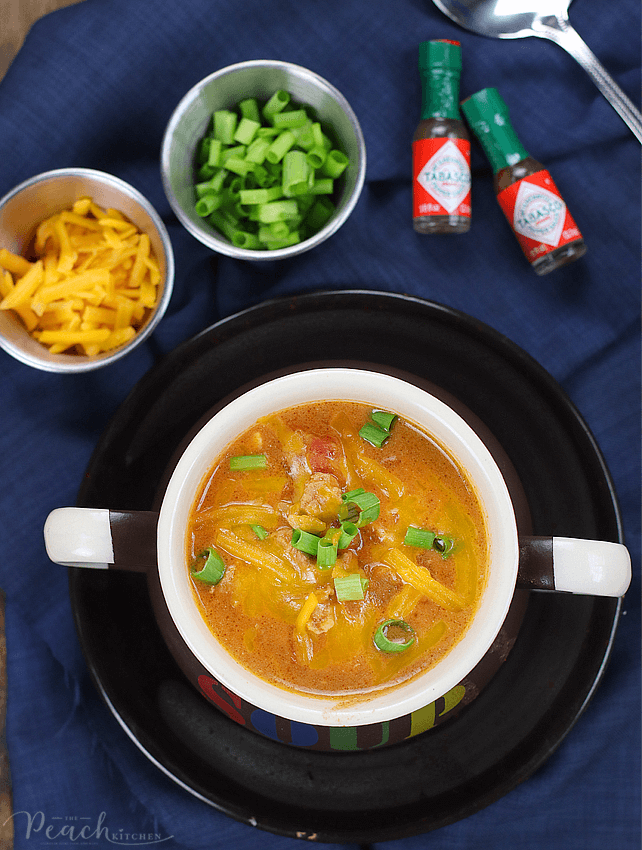 Anyway, I made a pot of this Low Carb Taco Soup over the week for freezing. I know it's still Summer and it's really hot but we love soup for breakfast and dinner. This makes life easier for us because we just have to get a serving from the freezer and re-heat whenever we want soup.
Making this Low Carb Taco Soup is actually really easy because I just took my Healthier Taco Soup recipe and removed all the carbs. Then I replaced the ground beef with ground chicken. It still tastes really good and satisfies your soup cravings.

Low Carb Taco Soup - Keto Friendly
Ingredients
2 tbsp olive oil
1 large white onion, chopped
4 cloves garlic, minced
500g ground chicken
1 (14 oz) can diced tomatoes
4 cups chicken broth OR 1 chicken broth cube dissolved in 4 Cups water
½ packet taco seasoning (or 1 packet depending on how strong you want the taco flavor)
1 cup chopped celery
½ block of cream cheese
salt and pepper to taste
spring onions and grated cheese for garnish
Directions
Heat olive oil in a pot and sauté onions and garlic until onion becomes translucent.
Add ground chicken and cook until brown.
Add taco seasoning, diced tomato, celery, and chicken broth.
Mix well and bring to a boil. Turn heat to low and simmer for 15- 20 minutes.
Add the cream cheese. Mix well and simmer until cream cheese has melted.
Seasonw ith salt and pepper to taste.
Serve with chopped spring onions and grated cheddar cheese on top.
Notes
Nutrition Facts
Serving size 1 cup
Servings per container 8
Amount per serving
Calories 383

Calories from Fat 234

% Daily Value*
Total Fat 26g
40%
Saturated Fat 13g
65%
Trans Fat g
Cholesterol 111mg
37%
Sodium 979mg
41%
Total Carbohydrate 8g
3%
Dietary Fiber 2g
8%
Sugars 3g
Protein 26g
* Percent Daily Values are based on a 2,000 calorie diet. Your daily values may be higher or lower depending on your calorie needs.
The nutrition information provided are only estimates based on an online nutritional calculator. I am not a certified nutritionist. Please consult a professional nutritionist or doctor for accurate information and any dietary restrictions and concerns you may have.
♥
 If you make this recipe, kindly snap a photo and tag @thepeachkitchen on Instagram (OR hashtag it #thepeachkitchen). I'd love to see what you cook!