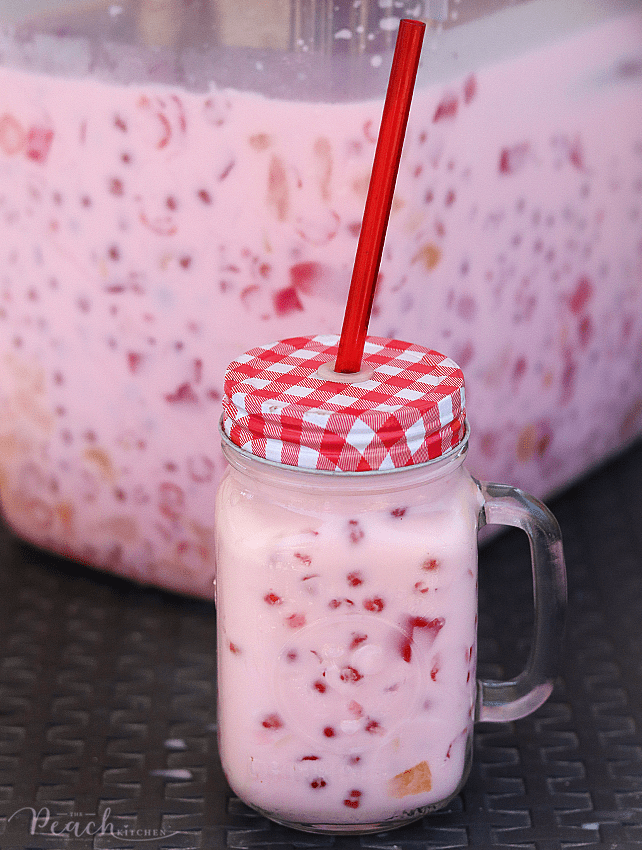 Sino mahilig sa Samalamig? Taas ang kamay!
To my non-Filipino friends, Samalamig or also known as "Palamig" are various traditional Filipino sweet chilled beverages that usually include jelly-like ingredients. They can come in various flavors. They are commonly sold by street vendors as refreshments.
The first ever Samalamig I fell in love with is not the traditional Sago't Gulaman but this Fruit Salad Samalamig. It's called Fruit Salad Samalamig because it's a combination of fruit cocktail, jellies, coconut, and milk or cream..kinda like this Fruit Salad but in beverage form.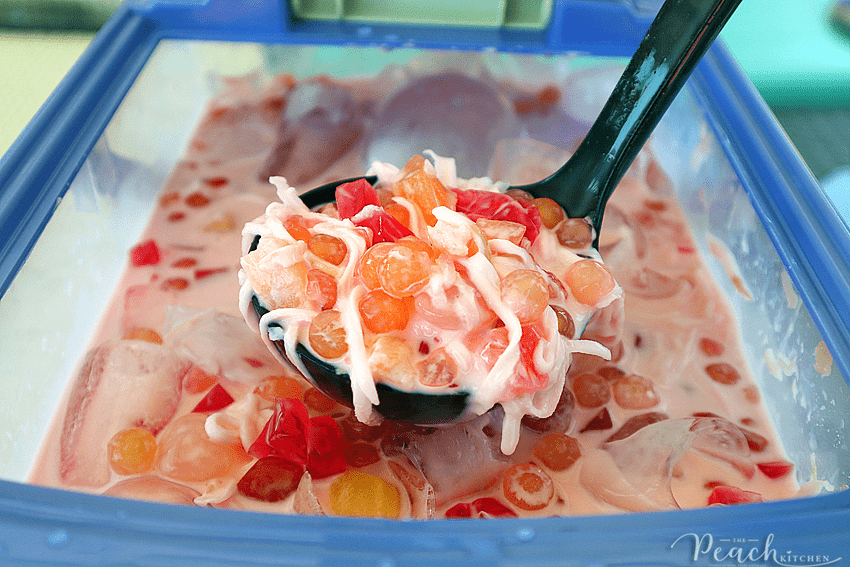 We usually make this during big celebrations or family reunions because both kids and adults love it. This drink can double as dessert too kung medyo nagtitipid tayo. Damihan na lang ang cheap ingredients like sago and gulaman, diba?
We had this when we went swimming at Costiera Garden Resort in Malabon last Summer. Ayan si Ykaie holding a big mug of this creamy, fruity drink…
Have a great week ahead, mommies and daddies! I'm off to the market in a little while…
How's monday treating you so far?
OTHER CREAMY DRINKS YOU MIGHT LOVE…
Print
Fruit Salad Drink (Fruit Salad Samalamig)
1

can of fruit cocktail

5 cups

Nata de Coco

4 cups

red jelly, diced

5 cups

big tapioca balls (sago)

2

–

4

cups condensed milk (or more, if you prefer it sweeter)

2 cups

evaporated milk
meat of

3

coconuts, shredded
lots of ice
Instructions
Combine all the ingredients in a punch bowl or any large container. Make sure the container can accommodate lots of ice.
Stir in lots of ice. The ice will melt and that would be the base of the juice. Don't put water or it will dilute the taste of the drink
♥ If you make this recipe, kindly snap a photo and tag @thepeachkitchen on Instagram (OR hashtag it #thepeachkitchen). I'd love to see what you cook!