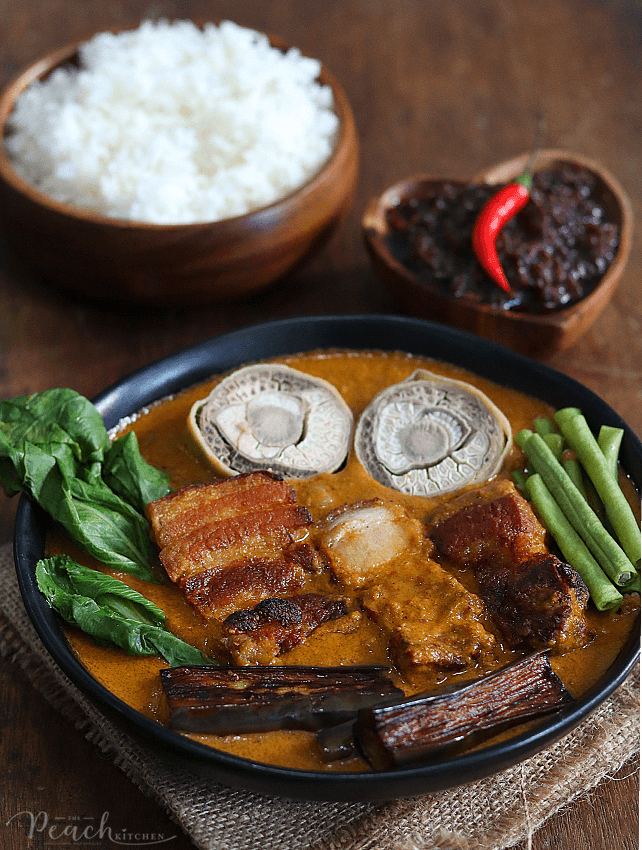 Today's ECQ UPDATE:
I wasn't able to watch Pres. Duterte's Speech but here's what I got as per Facebook Friends….
As per Pres. Duterte's Speech, April 27, 2020.
After the 15th of May, if the ECQ will not be extended anymore, we should all assume that a GCQ will be imposed on ALL of the regions affected by the COVID-19. Let us help Malacañang in informing people of the new normal we have to follow. Familiarize yourselves to avoid confusion.
General Community Quarantine (GCQ) Rules:
1. Selected workers in non-essential services are allowed to go to work.
● electronics
● exports
● manufacturing
● e-commerce
● delivery
● repair services
● maintenance
● housing
2. Half of employees work from home, 50 percent are working on site:
● Finance
● Business process outsourcing (BPO)
● Non-leisure trade and service
3. Will remain CLOSED:
● Schools
● Amusement centers
● Leisure facilities
● Gaming
● Tourism services
4. NOT permitted to leave the house:
● Children (0 to 20 years old)
● Elderly (60 years old and above)
● People with high-risk health issues
5. ONLY shops catering to NECESSITIES will be allowed to re-open in malls. Malls will limit entry of shoppers.
6. Air conditioning will be limited in malls. WIFI will not be provided. NO loittering allowed.
7. Priority construction projects can resume
8. Non-workers are allowed to buy food and go out to avail of essential services
● Allowed will be people who are 21 to 59 years old.
● EXCEPT again: children, elderly, vulnerable people
9. Public transport can operate at reduced capacity.
10. Local government units shall ENFORCE CURFEW for nonworkers.
11. Airports and ports can only operate for the unhampered DELIVERY OF GOODS.
—–
♥♥♥♥♥♥♥♥

—-

So as you can see, we can't really go back to the old "normal" as we knew it. Not until a vaccine is found anyway. We have to go by the GCQ and remain staying at home as much as we can.
Okay, enough of the ECQ, Let's talk about LECHON KAWALI KARE-KARE.
To be honest, Kare-Kare is one of the dishes that I used to be intimidated to cook. Mukha kasi syang mahirap lutuin because there are lots of ingredients. As a matter of fact, I used ready made mixes before but I felt that there's something lacking with regards to the flavor. I put peanut butter and experimented with the flavor.. but I always went back to old school crushed peanuts and rice flour. The crushed peanuts I use are not the dry ones ha. It's the one with oil which you can buy at your nearest wet market — kinda like peanut butter but it's not creamy nor sweet. It's just like wet crushed peanuts. Oh and I love love using atsuete seeds!
I think I'll have another round of this next week!
Kayo mga mommies, anong favorite nyo i-Kare-Kare?
OTHER RECIPES YOU MIGHT LOVE…
Print
Lechon Kawali Kare-Kare
lechon kawali
1

kg pork liempo, sliced thick

2

bay leaves

2 tbsp

salt

1 tsp

peppercorns
water
oil for frying
vegetable kare-kare
2 tbsp

atsuete seeds

3 tbsp

canola oil

3

cloves garlic, minced

1

onion, chopped

1

large banana heart, sliced

4

pcs eggplant, sliced

2

bunch sitaw (long beans), cut into 2-inch long pieces

2

–

3

bunch pechay
bagoong for dipping

3 cups

water

1 tbsp

rice flour dissolved in 1 cup water

250g

crushed peanuts

1 1/2

beef cube

1

–

2

tbsp sugar
bagoong alamang for serving
Instructions
Prepare the Lechon Kawali: Do this the day before. Fill your pot with water and put salt, peppercorn, and bay leaves. Cook until tender. Once cooked, cool into room temperature and keep in the freezer.
Cook the Lechon Kawali: Heat oil in a pot and fry the lechon kawali until golden brown. Set aside while you cook the Vegetable Kare-Kare.
Boil and tenderize banana heart slices in water with salt and set aside. Then fry eggplant slices in a separate pan and set aside. Steam the pechay and sitaw together and set aside.
Cook the Kare-Kare Sauce: Heat oil in a pot and add the atsuete seeds. Cook for 1-2 minutes until the oil turns orange. Remove the seeds.
Sauté the garlic and onion until wilted. Pour in water and add the beef cubes. Also add the crushed peanuts. Stir to dissolve.
When everything is dissolved pour in the rice flour dissolved in water. Add the sugar. Mix well.
Bring to a boil and add more water if it turns out too thick.
Season with patis to taste.
To Serve: Put the sauce in a large bowl. Top with the cooked vegetables and the Lechon Kawali. Serve with bagoong alamang and steamed rice.
♥ If you make this recipe, kindly snap a photo and tag @thepeachkitchen on Instagram (OR hashtag it #thepeachkitchen). I'd love to see what you cook!