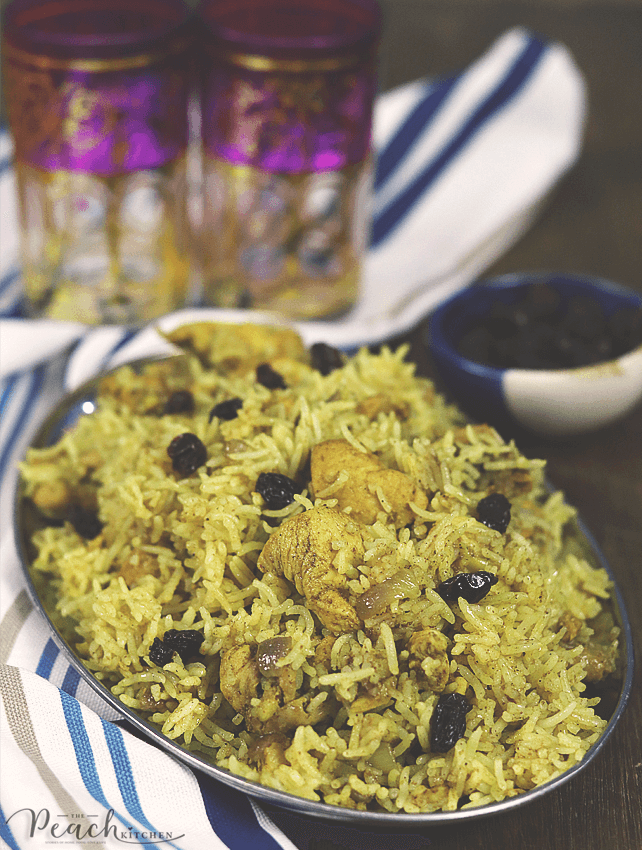 There are days that I wake up energized at talaga namang super sipag ko — I work out, I cook, I clean, I do all the chores around the house and still have some time left to do extra projects. But there are days that I wake up feeling down and lazy. All I wanna do is lie around all day and binge-watch on Netflix. Yesterday was one of those days….
I am re-watching American Horror Stories and I am currently on Season 3. Then I watched super action packed EXTRACTION Starring Chris Hemsworth. I didn't do a lot of cooking. As a matter of fact, Ykaie cooked Fettucinne Alfredo. But I was craving Indian food… You know how much we love Indian food!
I know I have a lot of Indian Spice mix in my cupboard and I also keep a stock of Basmati Rice — so I decided we'll have an easy "Quarantine" Chicken Biryani for dinner.
I used Asian Home Gourmet Spice Paste for Indian Biryani Rice but I didn't follow the instructions at the back, instead I cooked it ala fried rice para easy peasy cooking lang. I cooked two cups of Basmati Rice in the rice cooker just like normal rice.
Then I sautéed the onion and garlic in butter. I added the chicken and cooked it until brown. When the chicken is cooked, I sprinkled some ground turmeric and added the spice paste. I wanted it saucy so I added two tablespoon of water and let it simmer for about 5 minutes so the chicken pieces can soak in all that flavor.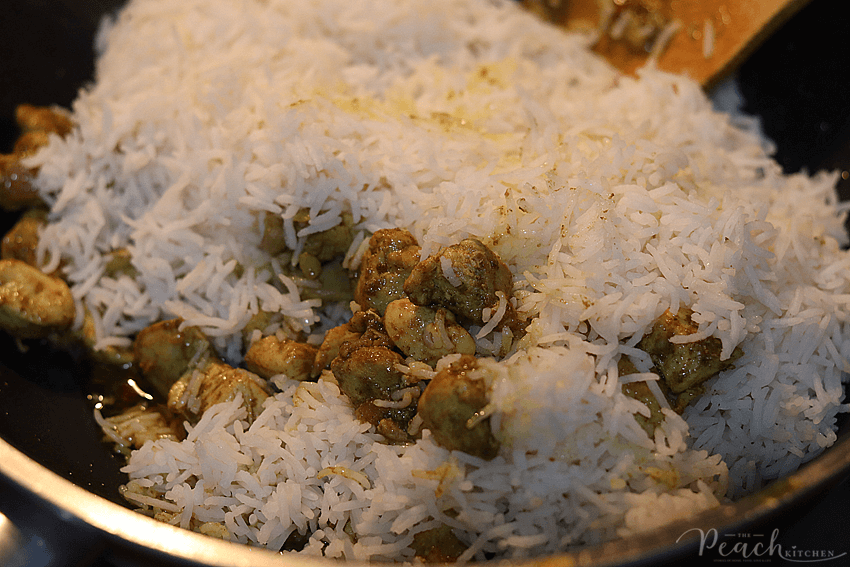 After 5 minutes, I added my cooked Basmati Rice and mixed it.
Then it was transferred to a serving plate and I sprinkled some raisins before digging in. Too bad we didn't have cashew nuts, it would have added extra flavor and texture.
There you have it, Chicken Biryani even when you're too lazy to cook. Of course, it doesn't have that authentic Biryani taste but this will do for now… ang sarap kaya.
OTHER RECIPES YOU MIGHT LOVE…
Print
Quarantine Chicken Biryani
1

–

1/2

cups basmati rice, cooked in the rice cooker

4

oog chicken breast, cut into bite size pieces

2 tbsp

butter

3

cloves garlic, minced

1

onion, chopped

1/2 tsp

turmeric

1

pack AHG Spice Paste for Indian Chicken Biryani

2 tbsp

water

1/4 cup

raisins for garnish (optional)
Instructions
Cook your basmati rice in the rice cooker.
Heat butter in a pan until melted. Sauté garlic and onion until wilted and fragrant.
Add the chicken breast and cook until brown. Sprinkle with turmeric and mix well.
Turn heat to low and add the spice paste. Simmer for 5 minutes, mixing from time to time to prevent it from being dry and sticking.
Add the cooked basmati rice and stir.
Transfer to a serving plate and garnish with raisins (and cashew) before serving.
Enjoy!
♥ If you make this recipe, kindly snap a photo and tag @thepeachkitchen on Instagram (OR hashtag it #thepeachkitchen). I'd love to see what you cook!