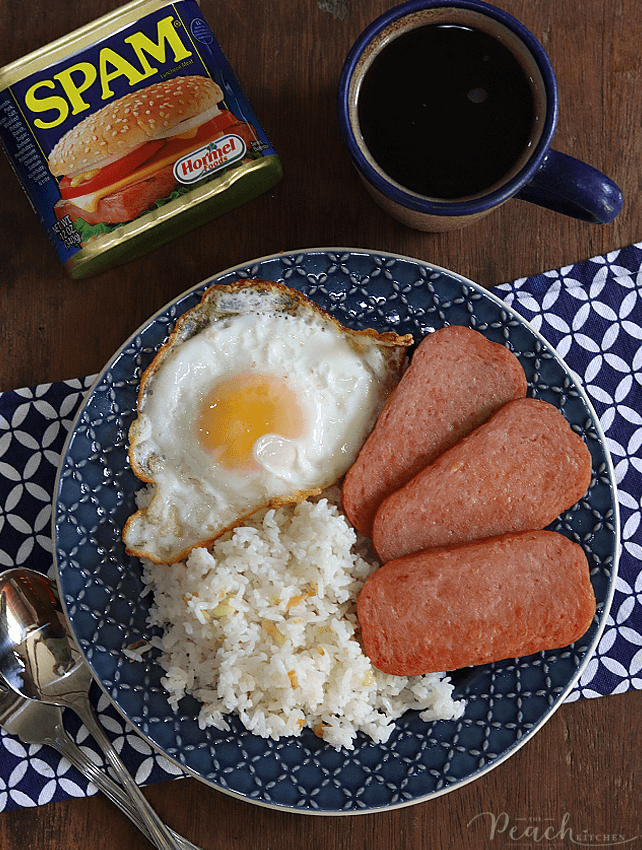 SPAM® is a staple here at home, kayo ba? It's one of my kids' favorite breakfasts. Ako naman, I love it because it's very easy to prepare and it can be eaten anytime of the day. Pwede syang SPAMSiLog, Fried Rice, SpamSiLog Burrito, Spam Carbonara, at pwede ring omelette or scrambled egg.
SPAM® VARIANTS WE LOVE
SPAM® Luncheon Meat – the Classic taste of Luncheon Meat we know and love
SPAM® Lite – Heavy on the flavor, light on the other stuff. This variety offers the deliciousness of SPAM® Classic with 40% less calories and 50% less fat, which means you can enjoy the taste you love more often
SPAM® Less Sodium – Having to cut back on sodium can take a lot of tasty things out of the equation. Fortunately, SPAM® Less Sodium is not one of those things. It provides the same delicious SPAM® Classic flavor with 25% less sodium. There's no sacrifice with this meat treat!
You can also choose whatever SPAM® variant suits your taste or diet. The possibilities are endless when it comes to preparing SPAM® for your family. (Just click the link in the photos for the recipe)
What I'm happy about right now is that you can get up to 17% off on SPAM® products on the SPAM® Brand Official Store on Shopee Mall. You can also get FREE US branded merch like SPAM powerbank, SPAM Slicer, SPAM Slippers, and SPAM T-shirt when you shop on APRIL 24.
Get your favorite SPAM® on Shopee Here: https://shope.ee/7zXMS08ULo