Ginisang Baguio Beans With Pork is a simple dish made with sautéed green beans and ground pork best paired with steamed rice.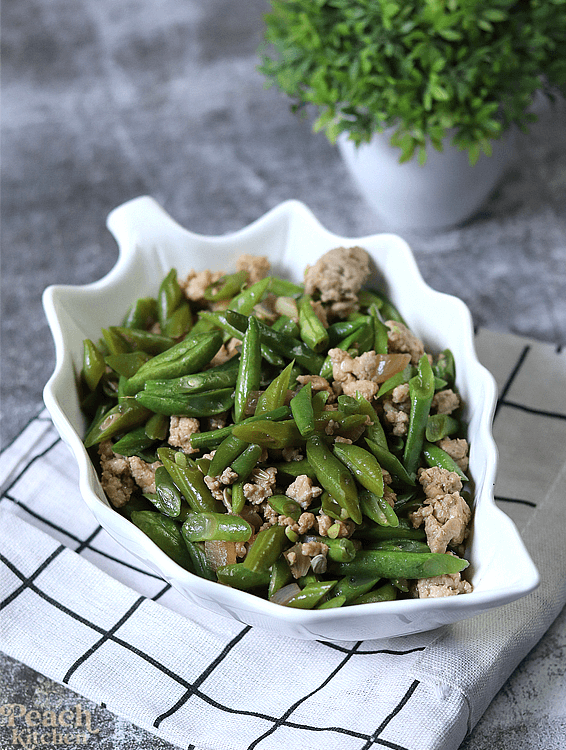 To my Non-Filipino friends here, Ginisang Baguio Beans means Sautéed Green Beans. I really have no idea why we call it Baguio Beans — maybe because these beans supply comes from Baguio, a province here in the Philippines that has a cool climate.
Anyway, I love, love, love Baguio Beans — It's one of those ingredients I love adding to my Nilaga, Pochero, Pancit, Ginisang Togue, Sumpia (Lumpiang Togue). But today we are going to put the spotlight on this vegetable with this Ginisang Baguio Beans With Pork.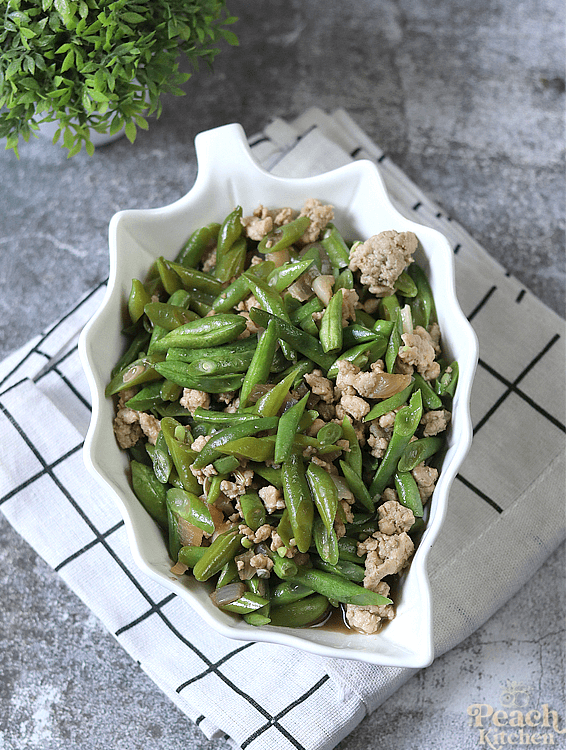 What I love about this dish is that baguio beans is always available in the market all year round. So you can cook this whenever you like. It's very affordable too — so pasok sa budget nating mga mommies. You can even choose not to put ground pork if your budget is really tight. AND last but not the least — it's very easy to cook.
All you need to do is sauté the garlic and onions and oil until onions becomes translucent and then add the ground pork. Cook the ground pork until brown and then add a bit of water. Then add the baguio beans and season to your taste. Just let it simmer for a few minutes and it's done.
Print
Ginisang Baguio Beans With Pork
2 tbsp

cooking oil

3

cloves garlic,minced

1

onion, chopped

200g

ground pork

3/4 cup

water

1 tbsp

liquid seasoning

2 tbsp

soy sauce

500g

baguio beans, cleaned and cut into

1

-inch pieces
pepper to taste
Instructions
Heat oil in a pot and sauté the garlic and onion until onion becomes translucent.
Add the ground pork and cook until brown.
Add the water, liquid seasoning, and soy sauce. Simmer for about 15 minutes.
Add the baguio beans and simmer for another 3-5 minutes.
Adjust the seasonings and add pepper to taste.
Serve with steamed rice