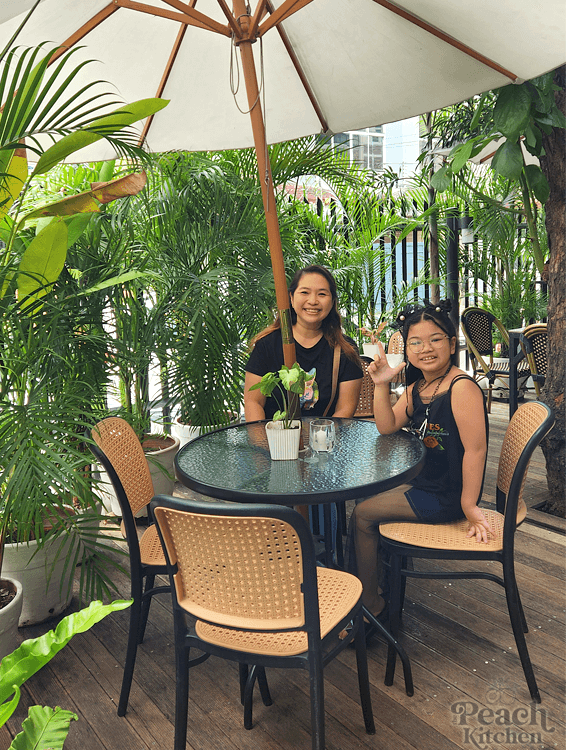 It was such a fun and refreshing Sunday… we were able to go out and have brunch with my sister who calls herself Anney. These days kasi whenever we go out, it's usually for errands — we have to buy things we need at home or something that the kids need for school. But yesterday, we accompanied sis to get the result of her lab check-up then headed straight to brunch. We didn't have a restaurant in mind and had Ykaie look for a café — she found Café Guilt.
Since malapit lang and their food looks really good, gora na!
Watch Our Sunday Brunch Video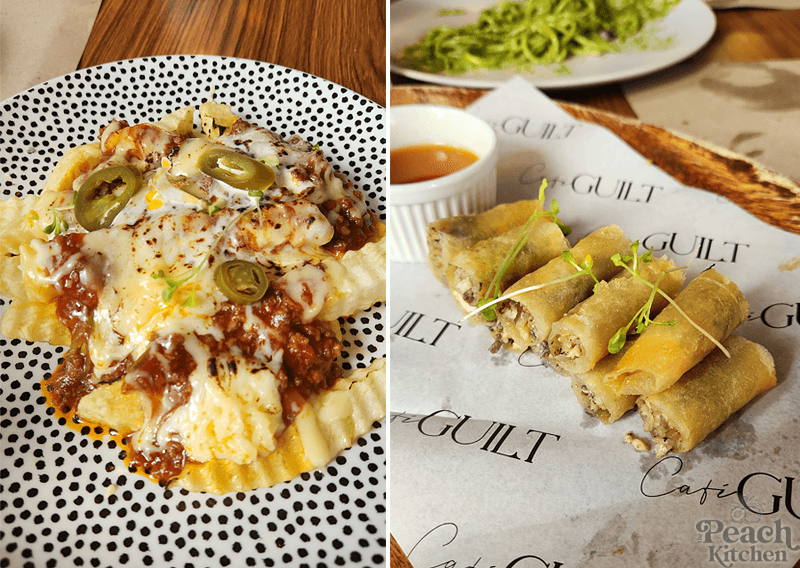 We had Chili Cheese Fries (₱368) and Bangus Spring Rolls (₱318) for starters. I love the chili on the Chili Cheese Fries and the ooey gooey melted cheese! The Bangus Spring Rolls is made of tinapang bangus so it has a smokey flavor.
They have a refreshing take on the Greek Salad (₱498) because the dressing is slightly sweet and has a bit of chili flakes which gave it a spicy kick. Sarap! However, the Quattro Formaggi Pizza (₱495) is a bit weird because the crust is also slightly sweet. It overpowers the mixture of mozzarella, parmesan, cheddar, and blue cheese — pero naubos naman namin… hihihi
Favorite ni DaddyDoodleDoo ang Vongole Pasta (₱395) and their version is super yummy but the serving size is really kinda small, pang-solo lang. Eh we had it for sharing, syempre bitin. When it comes to Vongole Pasta, we like the serving size of Cafe Mary Grace. We also had Ykaie favorite Pesto Pasta (₱370). Ykaie and I normally don't like creamy pasta but this one — we love it! It's because it has the right amount of creamy — it's more pesto and less cream.
We also ordered this perfectly grilled Grilled Mackerel (₱430) and to cap off our meal, DaddyDoodleDoo and I shared this limited Holiday drink called Churros Latté, which is an iced latté with cinnamon and nutmeg topped with vanilla ice cream and a small churros.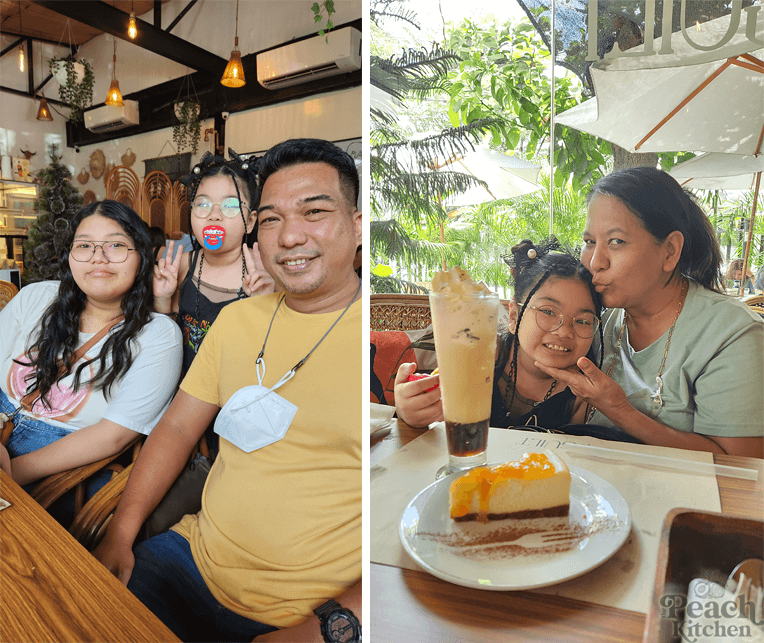 Ykaie had an Iced Hazelnut Latté and sis got this Iced Coffee Jelly and Mango Cheesecake.
Over all, it was a really nice brunch. The ambience is cozy, the place is nice, the staff are attentive, and eventhough it's a bit pricey, the food is great.
Café Guilt is located at 35 Scout Castor corner Scout Reyes, Quezon City.