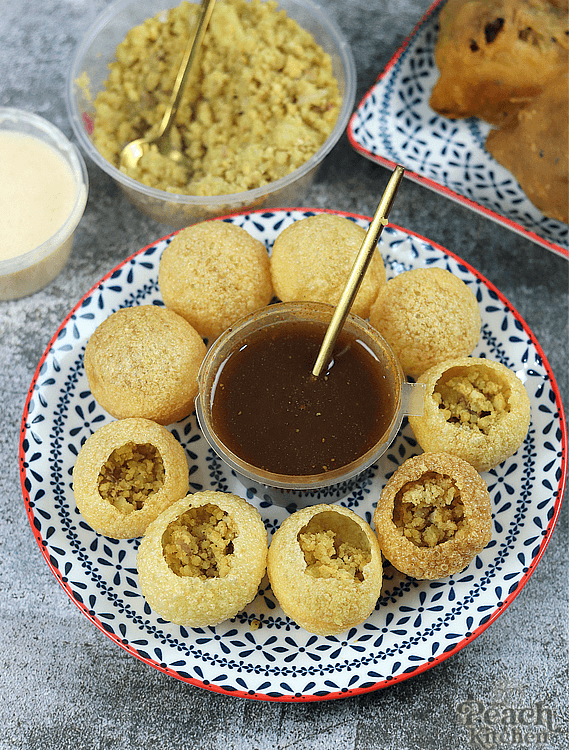 I'm sure you already know how much our family loves Indian food and how frequent we get cravings from time to time. Our favorite Indian restaurants near our home closed recently because of the pandemic and since then we've been on the look out for one nearby. Ang lalayo kasi ng mga Indian restaurants sa amin.
I recently found out about The Biryani Story in Sct. Borromeo St. I thought it's a bit near and when I looked at the menu, I found out how affordable their food is. Most of all — they serve Panipuri! I love Panipuri! I made a mental note to visit one of these days. But I was a bit busy so it got pushed at the back of my mind. But I was surprised the other day when Mr. Sahel, the owner of The Biryani Story, reached out to me and told me they will be sending their bestsellers for us to try. My Indian heart was so happy.
The first dish that I tried is the Panipuri (₱120) of course! It consists of a round hollow puri (a deep-fried crisp flatbread), filled with a potato-chickpea mixture or masala, and garnished with a tamarind sauce. Their version was very flavorful. You can taste sweet, salty, tangy, savory, and spicy!
We also had the Vegetable Samosa (₱100) filled with potatoes and different spices. We also dipped this in the tamarind sauce.
Ykaie and I both love Butter Chicken and we fell in love with their version of it. The chicken pieces were tender and the sauce was delectable. I was going to eat sana the leftovers this afternoon but Ykaie beat me to it.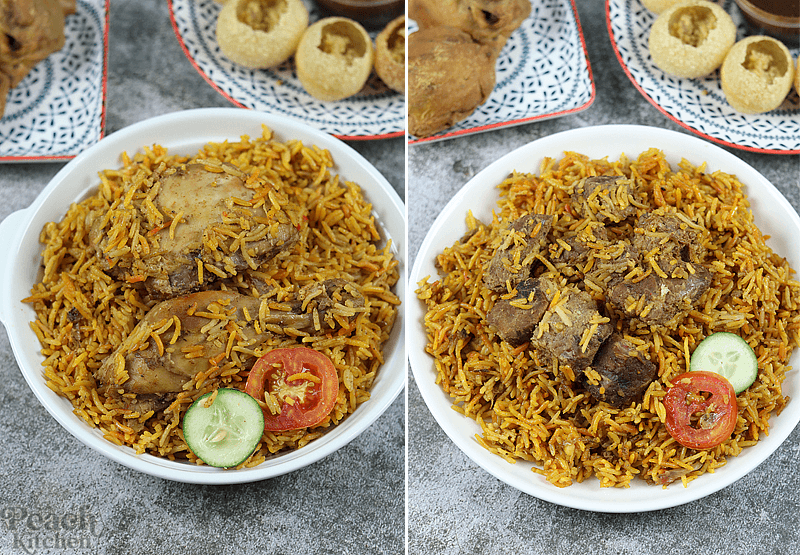 Of course, The Biryani Story wouldn't be The Biryani Story if not for their biryanis. We tried the Beef Biryani and Chicken Biryani. The serving is quite big and is good for sharing. It was so good! It contains two large pieces of chicken and large chunks of beef.
I'm looking forward to visiting their restaurant soon and trying out the other dishes on the menu.

The Biryani Story is located at 2139 Espana Blvd, Sampaloc, Manila and 9 JRM Bldg., Sct. Borromeo St., Diliman, QC.