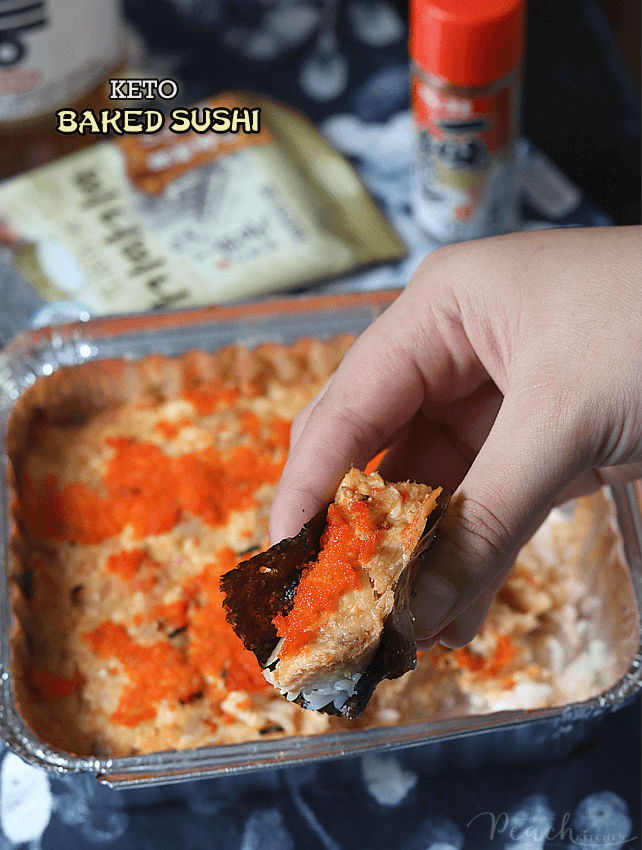 Baked Sushi is one of the super trending food these days. I know I'm pretty late in hopping into the bandwagon but since I have this Skinny Rice from 7 Grains Co. sitting in the cupboard in the kitchen, I thought why not try it and make the popular Baked Sushi into KETO BAKED SUSHI instead?
Para naman those who are on a less carbs, no rice, lcif, or keto can also try it without the guilt — KETO BAKED SUSHI.
I know you can also make Low Carb Baked Suhsi using Cauliflower Rice if you don't have Skinny Rice. But I want something sana mas malapit ang taste and texture so perfect itong Organic Dry Skinny Rice.
What is Organic Dry Skinny Rice?
It's a dry rice very much like rice is size, taste, and texture but since it's made of shirataki(konjac) and tapioca starch, it is low in carbs and calories.
How Do You Cook It?
It is cooked just like ordinary rice. You can cook it in a pot or a rice cooker with a 1:1 water ratio.
How Does it Taste?
Surprisingly, it tastes and looks just like ordinary rice! To those who are looking for an alternative to Shirataki rice (na medyo jelly-like ang texture), you can try this.
Where To Buy This?
You can buy this Organic Dry Skinny Rice Here: https://tinyurl.com/DrySkinnyRice
See? Diba mukhang rice talaga sya?
WATCH THE VIDEO HERE:
I made this Keto Baked Sushi (Low Carb Baked Sushi) using tuna flakes, kani sticks, cream cheese, kewpie mayo, sriracha, furikake, and ebiko. If you prefer a spicier Keto Baked Sushi, just adjust the sriracha and 2-4 tbsp. For the topping, you can add nori pieces, cheddar cheese, or avocado.
Happy start of a new week!
PS. You may try these 5 Low Carb Filipino Seafood Recipes too!
OTHER RECIPES YOU MIGHT LOVE…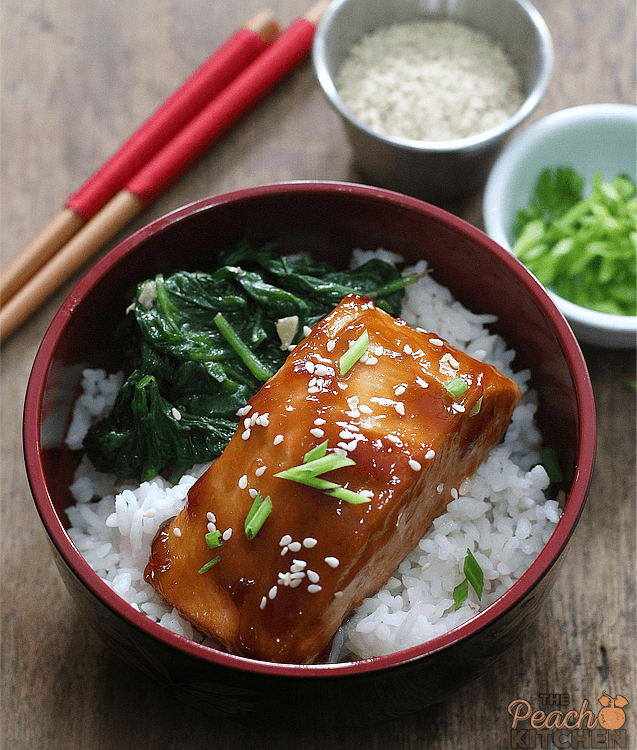 ♥ If you make this recipe, kindly snap a photo and tag @thepeachkitchen on Instagram (OR hashtag it #thepeachkitchen). I'd love to see what you cook!