Chicken Satay Salad ~ crunchy veggies and leftover Singapore Chicken Satay tossed in a simple peanut dressing…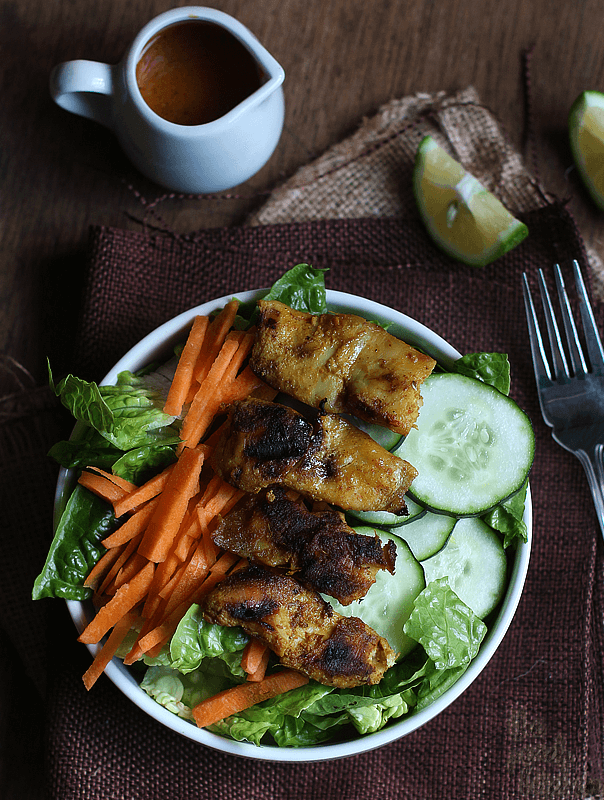 Happy Easter!
How was your Holy Week? I hope you were able to maximize it with prayers, rest, and active participation in the passion of Jesus Christ. My holy week was busy. Twinkle had fever since Palm Sunday and the days after that.When her fever subsided and and was finally gone, rashes in her whole body followed. The Holy Week was spent sleepless, tired, and taking care of Twinkle. I am so happy that today, the rashes are finally gone and no more fever! Yayy! It is indeed a Happy Easter for us.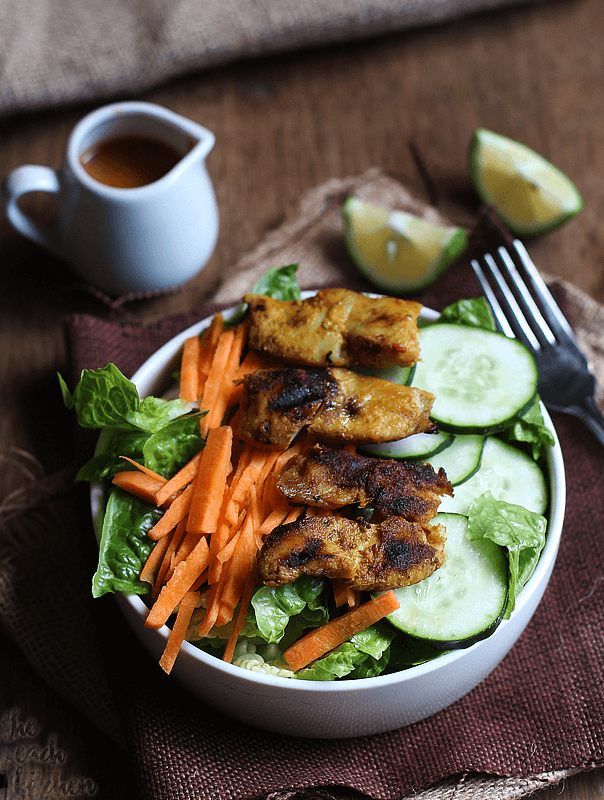 We went to church early this morning and had lunch at Master Garden (check out what we had for lunch there,add me on Snapchat: thepeachkitchen). Twinkle was asleep the whole time we were having lunch!
Anyway, I'm so glad I'm back to regular programming — blogging, cooking, doing household chores, and mommy stuff.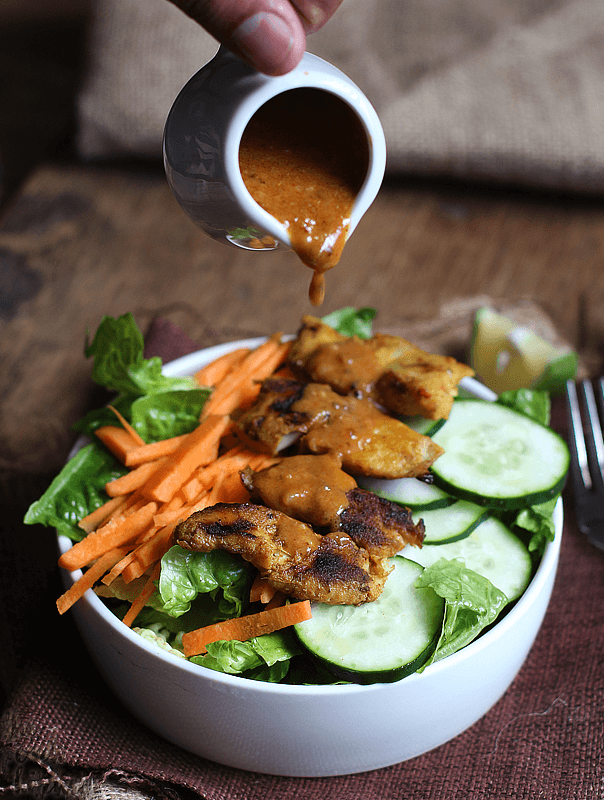 Let me tell you what I did with the leftover Singapore Chicken Satay last week. Since it was only us (peanutbutter♥ and me) who ate it over lunch, there were some leftovers. I gave sis a couple of sticks but the rest was kept in the fridge.
The next day, those tasty chicken satay sticks had a makeover for brunch — they were turned into these delicious and healthy Chicken Satay Salad and the peanut sauce into a tangy peanut dressing.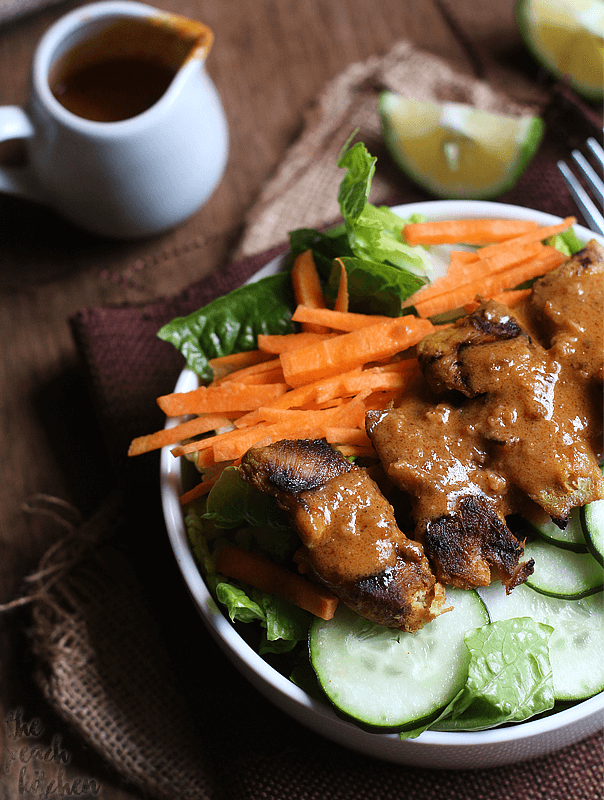 To make these, I put together the fresh veggies I have in the fridge — crisp romaine lettuce, crunchy carrots and cucumber, then topped it with the chicken satay. It was drizzled with the peanut dressing and given a  squeeze of lime juice. This is just one of the best salads you'll ever make!
I suggest you make some Singapore Chicken Satay, make sure there's leftovers, then turn the leftovers into this salad! Yummers!
Print
Chicken Satay Salad
Instructions
Make the Dressing: Combine all the ingredients in a bowl and mix well. Set aside.
Salad: Combine romaine lettuce,carrots, cucumber, and chicken satay in a bowl.
Drizzle with dressing and give it a squeeze of lime.
Toss and Enjoy!