This Vegetarian Laksa is creamy, spicy, and flavorful sans the meat. It's low carb too because I used Shirataki noodles instead of the usual egg noodles…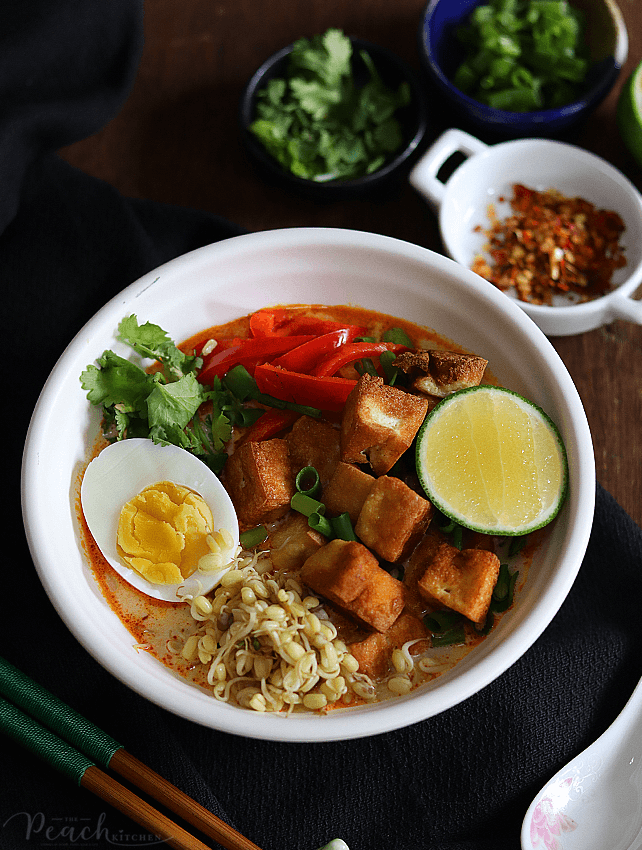 I've always wanted to be a vegetarian. But my love for food has always gotten the best of me. Even if I'm trying to avoid meat, if there's a meat dish on the table, I always have to have at least a bite just to have a taste. But I love vegetables too and I could go meatless as long as my food tastes delicious.
Say, for example, this Low Carb Vegetarian Laksa… It doesn't have any meat at all but it packs a punch because it's creamy and full of flavor. So even if we could already feel the summer heat, go lang ng go because it was so good! Ykaie actually remarked na "ang init na nga ng panahon, Laksa pa ang lunch namin!" And take note, this was a bit spicy pa which made our foreheads sweat!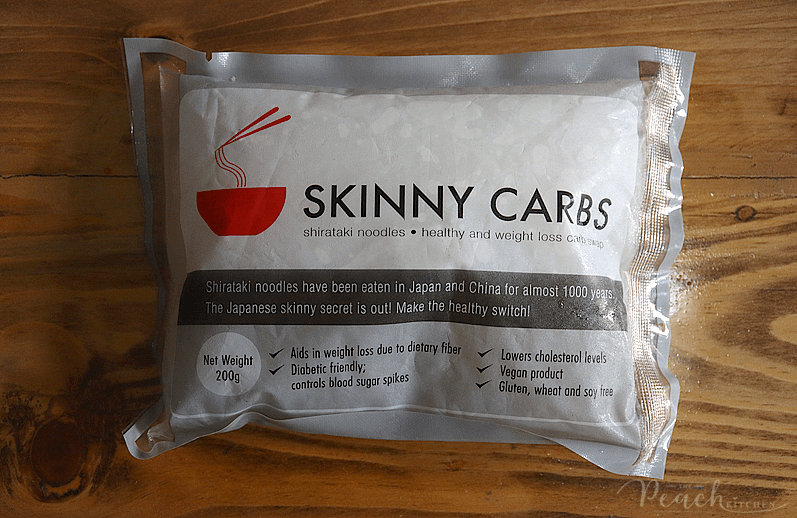 Low carb-ing it was possible by using shirataki noodles instead of the usual noodles. Eating a bowl (or even two) didn't make me feel heavy even if I was already full.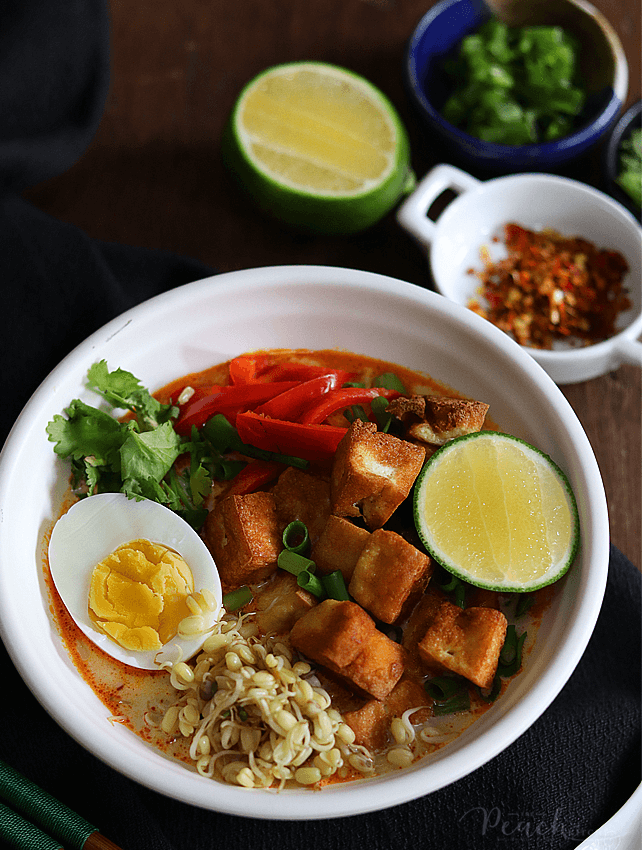 I know you might be wondering what's in this bowl? Well, the most delicious and creamy Laksa soup (EVER!) poured over shirataki noodles then topped with blanched mung beans sprouts and red bell peppers, fried tofu, chopped cilantro and spring onion. And garnished with a lime wedge for squeezing and pepper flakes for more heat. Woohoo!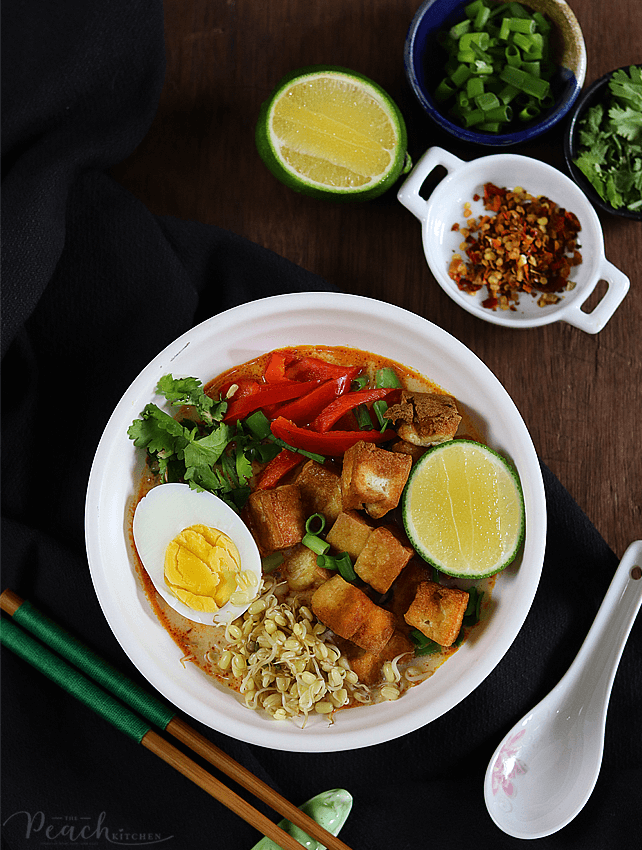 Since it's meatless, it's totally healthy. And it can be eaten through out Lent.
What else can you ask for? Right? I hope this recipe makes it to your dinner table this week.
I bought the Laksa paste at Landmark Supermarket at ₱150/pack. You're welcome.
OTHER RECIPES YOU MIGHT LOVE…
Print
Low Carb Vegetarian Laksa
2

packs of Shirataki Noodles, I used Skinny Carbs brand

3

large eggs, hardboiled

1

block tofu, cubed

2 tbsp

cooking oil for frying

1

large red bell pepper, julienned and blanched

2 cups

mung beans sprouts, blanched

1/3 cup

Laksa Paste

4 cups

coconut milk

2 cups

water

2 tbsp

sambal chili
salt and pepper to tatse

1/4 cup

chopped cilantro

1/4 cup

chopped spring onion
lime wedges and chili flakes for garnish
Instructions
Cook shirataki noodles according to package direction. Boil the noodles for 1-2 minutes, drain it, then set it aside.
Heat the cooking oil in a non-stick skillet and fry the tofu until golden brown. Set aside for later.
To make the Laksa, Pour in coconut milk and water in a pot. Mix the Laksa paste and bring to a simmer.
Add the sambal chili and mix well.
Taste and season with salt and pepper as needed.
To serve, assemble the ingredients per bowl. Put about half a cup (or more) shirataki noodles in bowls. Top with tofu, mung bean sprouts, red bell pepper, cilantro, spring oinions, and half an egg. Scoop out the Laksa soup and garnish with a lime wedge on the side and sprinkle with chili flakes.
Serve piping hot!
♥ If you make this recipe, kindly snap a photo and tag @thepeachkitchen on Instagram (OR hashtag it #thepeachkitchen). I'd love to see what you cook!