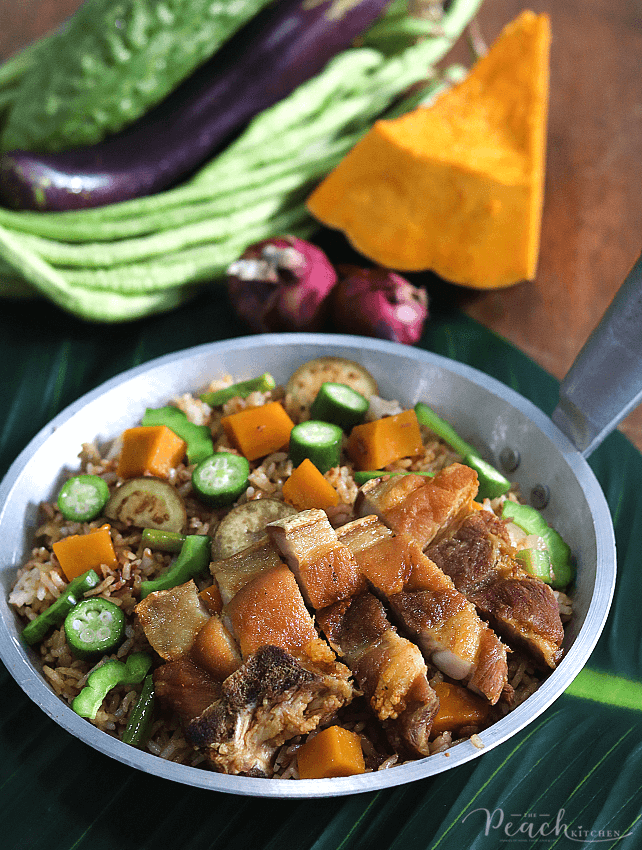 Halu, mommas! I missed you and the blog the past few days. I haven' been posting because I'm a bit irked that Photobucket is not working properly and I (we) can't see my photo uploads ( check out the 3rd photo below), diba? That's the reason why my last three posts has that. They have a problem and they can't solve it immediately because they are short on peeps because of ECQ.
Anyway, I figured it would take them a looong time to get that fixed and I won't be able to do anything about it. Alangan naman hindi ako mag-blog. Baka ma-lurky ako? So here I am, blogging and hoping my photos would appear real soon.
So what has been happening the past few days???
VIDEO CALL WITH THE KUMARES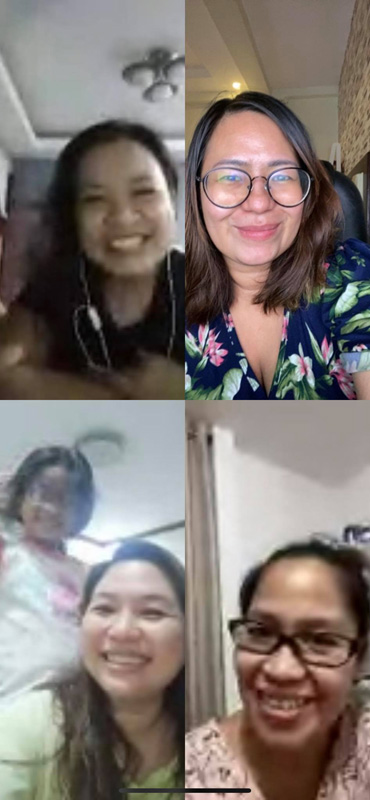 Well, I got my first online chikahan with the #KumareBloggers and I missed my 8pm bedtime (yes, I know daig ko pa senior, 8pm pa lang borlogs na). I wake up at 3am kasi, hence the super early bedtime. Anyhoo, nangawit ang panga ko sa katatawa sa tatlong ito! Andadami po nilang energy sa gabi!! I also got some real juicy chismis na secret lang namin… LOL!
MODIFIED ENHANCED COMMUNITY QUARANTINE
Woke up the other day about the news that we are now on Modified Enhanced Community Quarantine (MECQ) staring May 16 to 31.
Limited movement within zone for obtaining essential services and work
Operation of selected manufacturing and processing plants up to maximum of 50% workforce

Limited transporting services for essential goods and services

Suspension of physical classes
It means more business are going to be allowed to open. Private schools are gonna be allowed too provided there's no physical classes.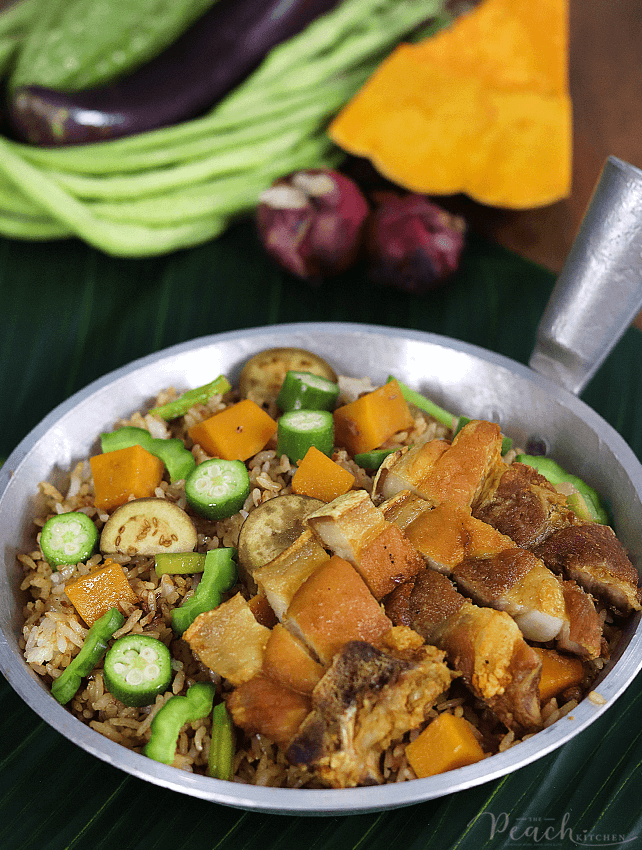 Enough about that, let's talk about this Pinakbet Fried Rice with Fried Liempo. Pinakbet is actually one of the usual veggie dish I cook at home. So just to make things different, I combined the rice with the Pinakbet to make sure they get their veggies and paired it with their favorite fried pork belly.
O Kamusta naman ang tunog ng MECQ sa inyo mga Mars?
OTHER RECIPES YOU MIGHT LOVE…
Print
Pinakbet Fried Rice + Fried Liempo
fried liempo
500g

sliced liempo
salt and pepper
oil for frying
pinakbet fried rice
2 tbsp

oil

3

cloves garlic, minced

1

white onion,chopped

3 tbsp

bagoong alamang (shrimp paste)

1/4 cup

water

1/2 cup

squash, cubed

1/2 cup

eggplant, sliced into half moons

1/2 cup

ampalaya (bitter melon) , sliced into half moons

1/2 cup

sitaw, cut into

1

-inch lengths

1/2 cup

okra, sliced into rounds

4 cups

cooked rice
Instructions
Season The Fried Liempo: Season the liempo with salt and pepper on each side and let it stand for 30 minutes in the ref. Meanwhile, cook the fried rice.
Cook The Pinakbet Fried Rice: Heat oil in a wok and sauté garlic and onion until translucent. add the bagoong and water.
Add the squash and cook for two minutes. Add the eggplant and ampalaya and cook for 1 more minute. Add the sitaw and okra and cook until tender and water has evaporated.
Add the cooked rice and toss until rice is fully coated with the bagoong sauce.
Turn off heat and set aside. Keep it warm while liempo is frying.
Fry the liempo in hot oil until golden brown. Serve immediately and enjoy!
♥ If you make this recipe, kindly snap a photo and tag @thepeachkitchen on Instagram (OR hashtag it #thepeachkitchen). I'd love to see what you cook!