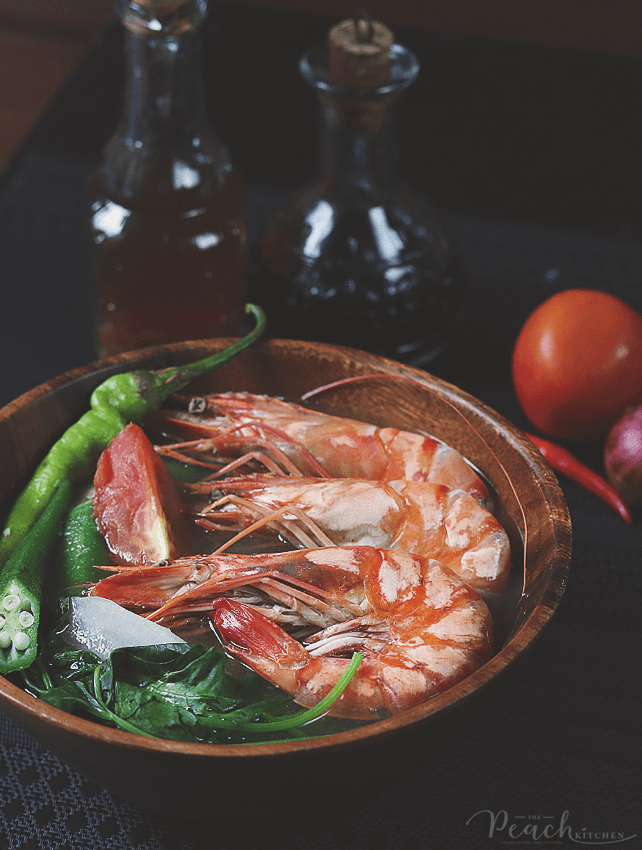 If you will notice, it's been a week since I last posted on both of my blogs. I have been feeling sad and depressed the past week because of what's happening in the country and I couldn't bring myself to do anything productive. So nag-unplug muna ako sandali. I turned off the news and lie low muna on social media. I didn't scroll on facebook and I didn't take photos to post.  I maybe shared some post in the morning but that was it.
Taking that breather made me feel better and maybe brought back some of my hope. Well, sabi nga nila "habang may buhay, may pag-asa" diba?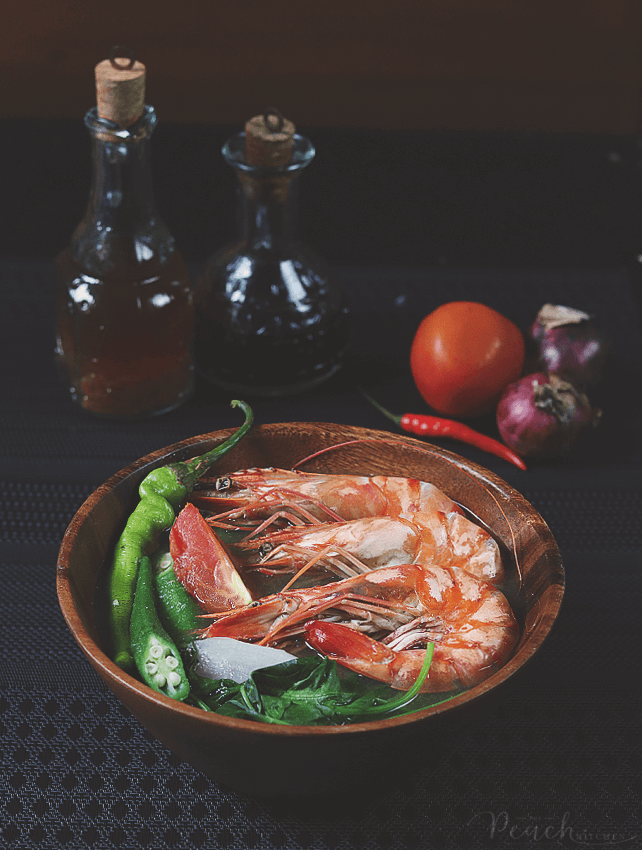 Kaya naman simula nung Saturday, I am back at taking photos and trying to look things at the bright side. Keyword there is : trying. My positivity was really affected by all this. I made this Sinigang na Sugpo from the leftover Sugpo in the freezer. There was a few left when I made the Cheesy Baked Prawns for peanutbutter♥'s birthday last week.
I hope I can be as productive as I can be this week… kayo kamusta mga inay How are you holdding up?
OTHER RECIPES YOU MIGHT LOVE…
Sinigang na Sugpo (Prawn In Tamarind Soup)
Ingredients
1 L water/ rice washing
1 pc onions, quartered
2 pcs tomatoes, quartered
2 pc green chili (sili pansigang)
500 g prawns, trimmed
1 pack Maggi Sinigang sa Sampalok with Gabi
1⁄4 pc radish, sliced
8 pcs okra, halved
1 bunch kangkong, trimmed and cleaned
1 tbsp patis
Directions
Bring the water to a boil in a pot with onions and tomatoes.
Add the prawns and Maggi Sinigang sa Sampalok with Gabi. Stir.
Add radish, okra, and simmer until cooked.
Season with patis and add kangkong. Cover for a minute then serve.
♥ If you make this recipe, kindly snap a photo and tag @thepeachkitchen on Instagram (OR hashtag it #thepeachkitchen). I'd love to see what you cook!