Super easy Pineapple Fried Rice that uses day-old rice and other ingredients you use everyday to make a flavorful meal.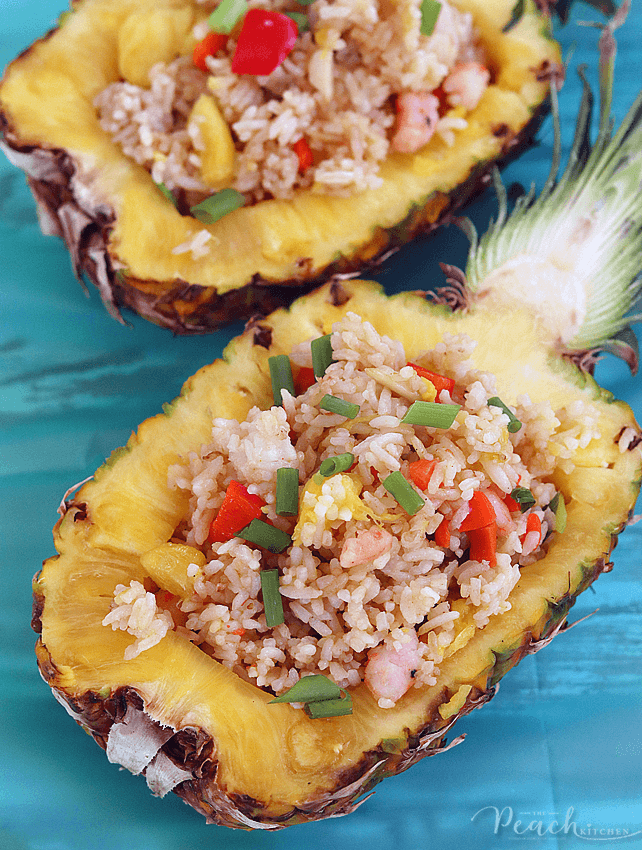 Remember when I made that low carb and delicious Pineapple Cauliflower Fried Rice?
I told you I was trying it out because we were having a pineapple-themed party. It turned out great but of course, not everyone in that party is eating low carb nor do they like cauli rice… so what I cooked for that party was regular Pineapple Fried Rice… and here it is… Tadah!
This is a very easy recipe. It's just like cooking your regular fried rice but you're adding fresh pineapples and curry powder. To make it, I just fluffed the rice and sautéed it in olive oil with onions, garlic, red bell pepper, shrimp, fresh pineapple, curry powder, and fish sauce.
TIPID TIP: You can make this with absolutely anything in the fridge too! You can sauté day old rice with leftover pork, chicken, or fish — depending on what's your ulam the day before. You can add whatever vegetable you have in the fridge too — just add curry powder, fresh pineapples, and a bit of fish sauce and you have yourself a nice Pineapple Fried Rice. Serve it in the carved pineapple to make it look more appetizing (and more sosy!)
BTW, How was your Mother's Day, mommies? Mine was great! I received these from the kids…
You know Ykaie is into painting and all things artsy fartsy, right? She painted me a Mother's Day Card and conspired with her daddy to buy me that relaxing Eucalyptus Lavender Oil. She knows it's hard for me to sleep but that oil is super relaxing, it knocks me out. That's what we are using now during night time and it gives us a great night's sleep.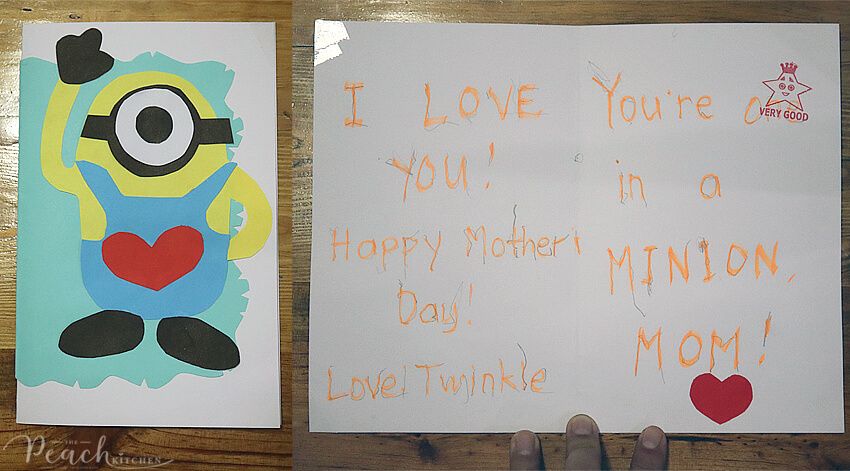 Twinkle made this at school. She traced the message inside the card…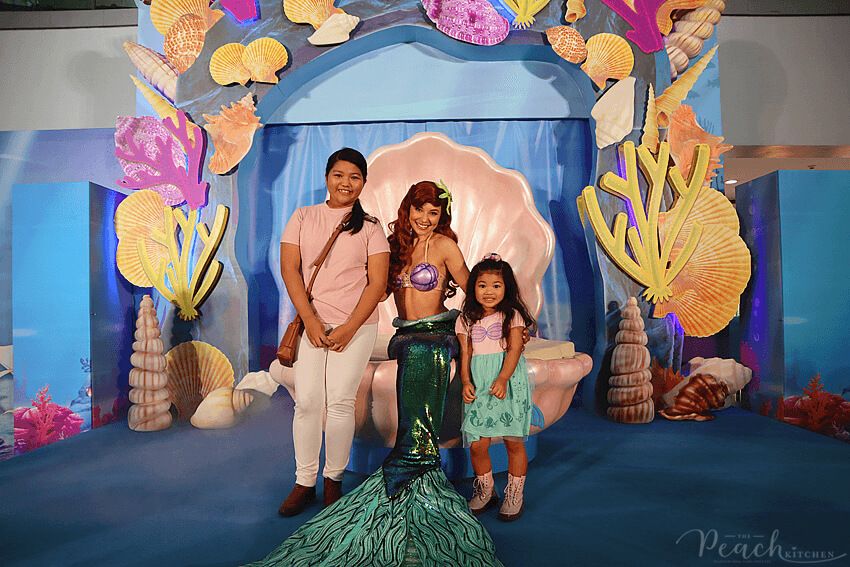 Oh, and we attended a Meet & Greet with Princess Arielle, The Little Mermaid. Twinkle was star struck and she kept on staring at Princess Arielle. It took a few shots before she could look at the camera and smile.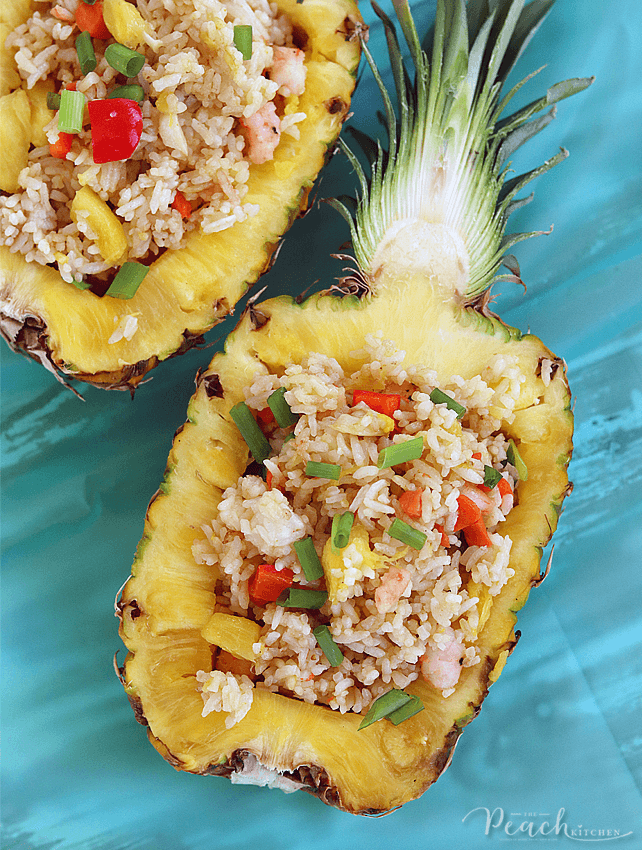 Try this some time mommies (and daddies), especially when you're looking for something new to cook for your family.
OTHER RECIPES YOU MIGHT LOVE…
Print
Pineapple Fried Rice
1 tbsp

olive oil

4

cloves garlic, minced

1

small white onion chopped

½ cup

shrimp, peeled and deveined (or other meats you have in the fridge)

4

–

5

cups cooked rice

½ cup

frozen peas and carrots

1

large red bell pepper, diced

½ cup

diced fresh pineapple (from the pineapple I used as bowls)

1 tsp

curry powder (or more)

1 tsp

fish sauce (or more)

½ cup

chopped spring onions
Instructions
Heat olive oil in a non-stick skillet and sauté onions and garlic until it becomes translucent.
Add the shrimp and continue cooking until shrimp turns orange.
Add the cooked rice, red bell pepper, and frozen peas and carrots.Mix well and cook until done.
Add the pineapples and mix well.
Season with fish sauce and curry powder. Stir and taste. Add more, if preferred.
Scoop out in a plate or the hollowed out pineapple and garnish with spring onion before serving.
Enjoy!
Notes
[foodie-nl id="29100″]
The nutrition information provided are only estimates based on an online nutritional calculator. I am not a certified nutritionist. Please consult a professional nutritionist or doctor for accurate information and any dietary restrictions and concerns you may have.
♥ If you make this recipe, kindly snap a photo and tag @thepeachkitchen on Instagram (OR hashtag it #thepeachkitchen). I'd love to see what you cook!