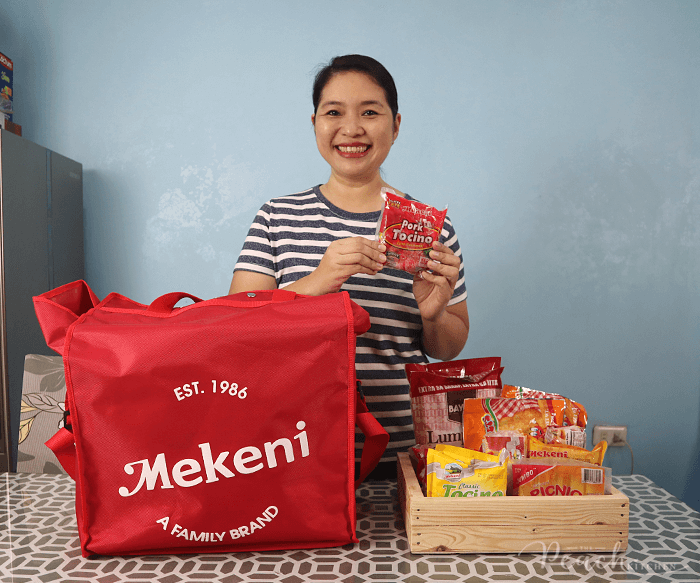 This year our number one priority should be taking care of our health — our mental health, emotional health, spiritual health , and of course, our financial health. The pandemic has been tough on all of us. Some of us lost their jobs, some had to adjust with decreased income, and some are now working from home. I know most of you are thinking of starting up a business as an alternative source of livelihood and it's really hard to come up with a viable, income generating business.
Well, may good news ako sa inyo! Mekeni Food Corp launched the Mekeni Home2Home Partners Program to provide an income opportunity for Filipino families.
It's very easy to become an official partner/reseller, all you have to do is apply. Just fill out this application form: https://bit.ly/MekeniBusinessPartnerForm. When approved, you'll be able to sell Mekeni products at your home or through online selling.
Not only that, you'll also be getting guaranteed business support from Mekeni so that your journey to business ownership will be easy and more convenient. You'll enjoy free usage of the following:
Ready-to-post social cards
Ready-to-print tarp layout
Free business starter kit
Unlimited selling consultation
Products at wholesale prices
Exclusive promos, freebies, and much more
How much is the basic package and What are the options?
This is what's nice about the Mekeni Home2Home Partners Program, you'll be able to start with such a low investment of ₱1,500 and you can customize it with your chosen products.
You can also choose to go with their Budget Negosyo Pack for a ₱2,500 capital and Bestsellers Negosyo Pack for a ₱5,000 capital.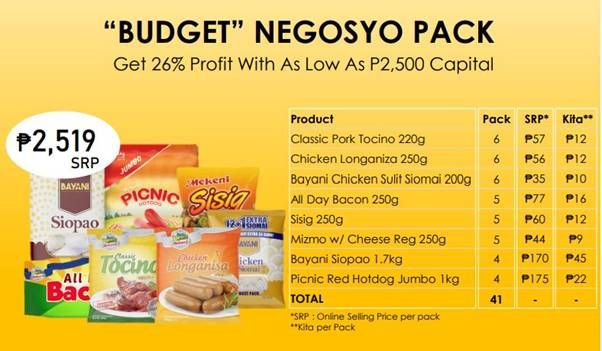 I think Mekeni Home2Home Partners Program is a lucrative business. It's already a household brand and everybody knows that their products are delicious. Kahit ako love na love ko ang tocino, bacon, at siopao nila. Starting the business is affordable too kasi you can start with as low as ₱1,500 investment and profit is more than 25% of the capital.
This 2021, start your entrepreneurial journey with Mekeni.
For more details and updates, visit www.mekeni.com or their Facebook Page.
RELATED MEKENI POSTS YOU MIGHT LOVE…