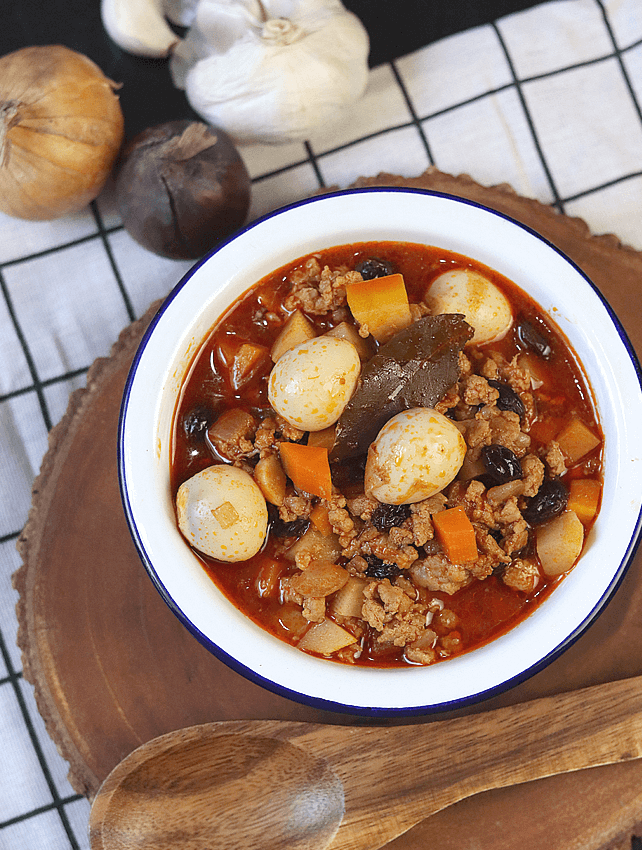 I love anything that's cooked with a rich tomato based sauce .. so this is, hands down, one of my favorite ulams of all times. Specially because it has lots of raisins that gives each bite a hint of sweetness. You can make this with chicken egg but I used quail eggs because it's cute and I was thinking Twinkle will like it more because of it.
I used pork giniling (or ground pork) but you can also use ground chicken or ground beef. To make that rich sauce, I normally use tomato sauce but since our friends from Hunt's sent us several packs of tomato paste, that's what I used. It's actually cheaper because a 150g pack is equal to a 500g pack of tomato sauce.
PORK GINILING WITH QUAIL EGG RECIPE VIDEO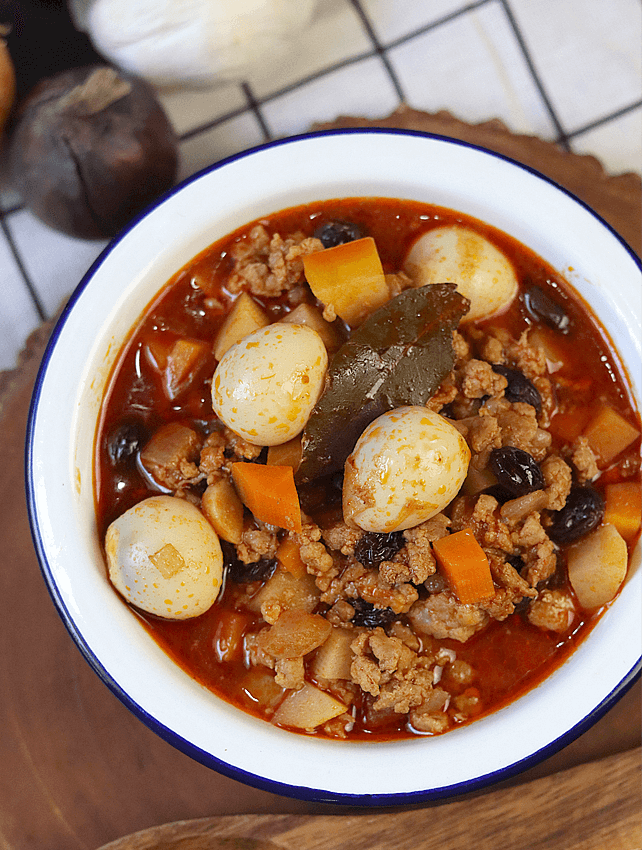 What I love about this is that it's an easy to cook, one-pan recipe that has a lot of flavors. Leftovers can be made into torta or tortang talong. And it's a budget-friendly dish too.
OTHER RECIPES YOU MIGHT LOVE…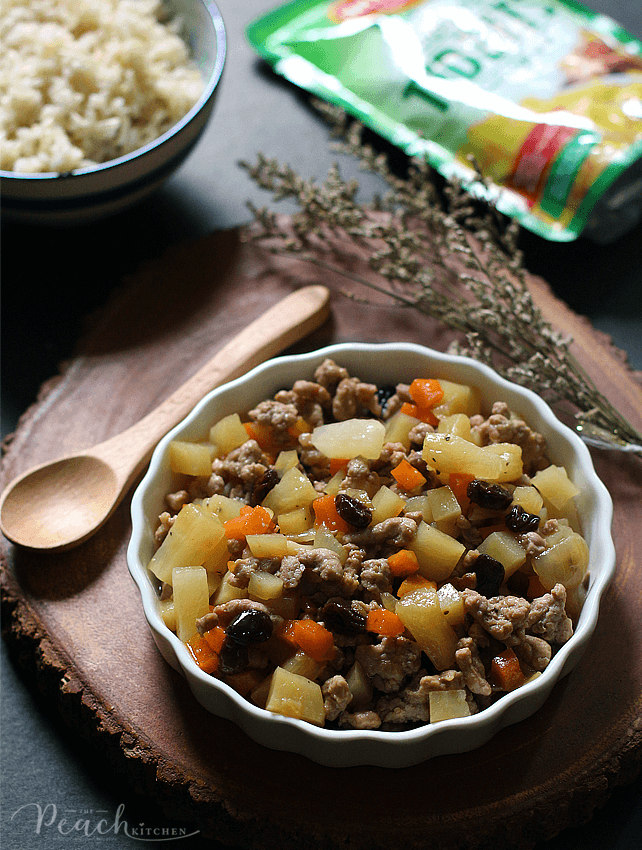 Print
Pork Giniling with Quail Eggs
20

pieces quail eggs, cooked and peeled

2 tbsp

cooking oil

3

cloves garlic, minced

1

onion chopped

500g

ground pork

3

bay leaf

1

pack of Hunt's Tomato Paste

2 cups

water

2

medium potatoes, cut into small cubes

1

carrot, cut into small cubes

1 cup

raisins

2 tbsp

patis/fish sauce
Instructions
In a wok, heat 2 tbsp cooking oil and sauté garlic and onions until onion become translucent.
Put in ground pork and cook around five minutes, allowing the meat to turn a little brown and bring out the oil.
Pour in tomato sauce and water.
Bring to a boil and simmer for 15 minutes.
Add potatoes, carrots and raisin. Mix well
Simmer for another 10 minutes or until carrots and potatoes are cooked
Season with salt and pepper to taste.
Add hard-boiled eggs and simmer for 30 seconds
Turn-off heat and serve with steamed rice.