This Mango Bango will absolutely knock your socks off! It has mango cubes and chewy nata de coco chilled in sweetened cream… so simple yet so delicious…
Happy New Year guys! It's been six days through the new year and it's just now that I've been able to have a some rest and recover with the busy, hectic season.
Before I share with you what happened during the New Year, let us, first talk about this MANGO BANGO dessert. I got it from my Kumareng Rizza who seem to always make it whenever they have a celebration. (Thanks for the recipe, Rizza! Mwah!). It's so easy to do you can make it with your eyes closed. And it's a simple recipe and yet soooo delicious.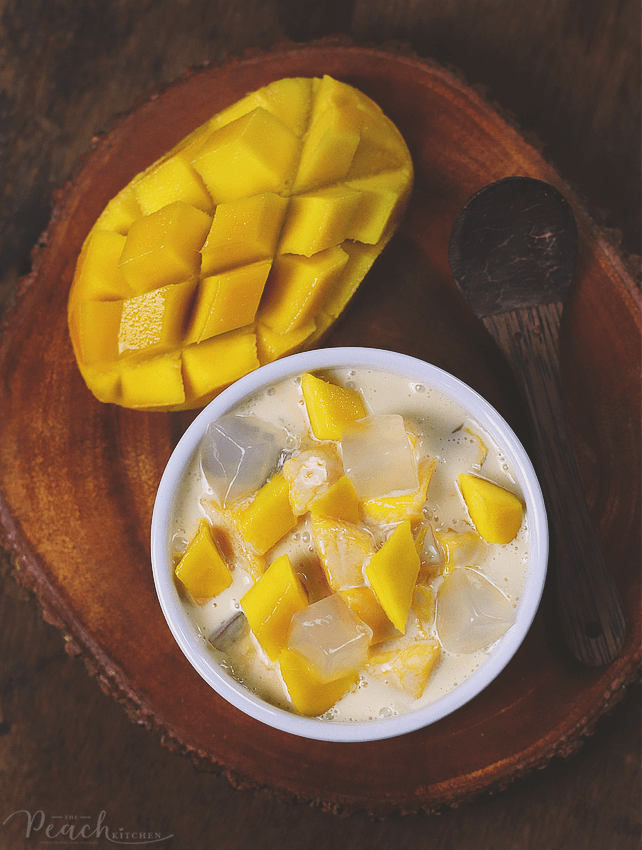 It starts off with lots of mangoes (2 kilos to be exact) which I diced. The seeds were eaten by the kids, of course. The diced mangoes were combined with Sweetened Nata De Coco (coconut jelly), all purpose cream, and condensed milk. Voila! Dessert na! It was just chilled in the fridge for several hours and it's ready for serving.
This is perfect for occasions where you have lots to cook 'cause it's just combine-and-chill type of a dish. No cooking involved at all. But it tastes like something you've slaved for in the kitchen for hours.
Ang cute ng Wooden Chopping Board no? If you want to buy one, you can buy it here: https://tinyurl.com/WoodLogChoppingBoard
NEW YEAR'S EVE
Onto our New Year's Eve celebration. This is our third year in a row that I just found out we were having New Year's Eve at home. Again I didn't have time to plan our menu. We didn't even have our obligatory 2019 photo because it was raining from Christmas to New Year.
To tell you honestly, ever since Christmas, I wasn't really in the mood to plan anything because I wasn't sure how Christmas Eve and Christmas Day is gonna be celebrated. Which side are we going and if everyone will cooperate with my plans. So we ended up with last minute preparations.
My New Year's Eve menu at home was Steak, Cheesy Baked Salmon, Truffle Mushroom Spaghetti, Chinese Steamed Whole Fish, Pumpkin Soup, and some garlic bread.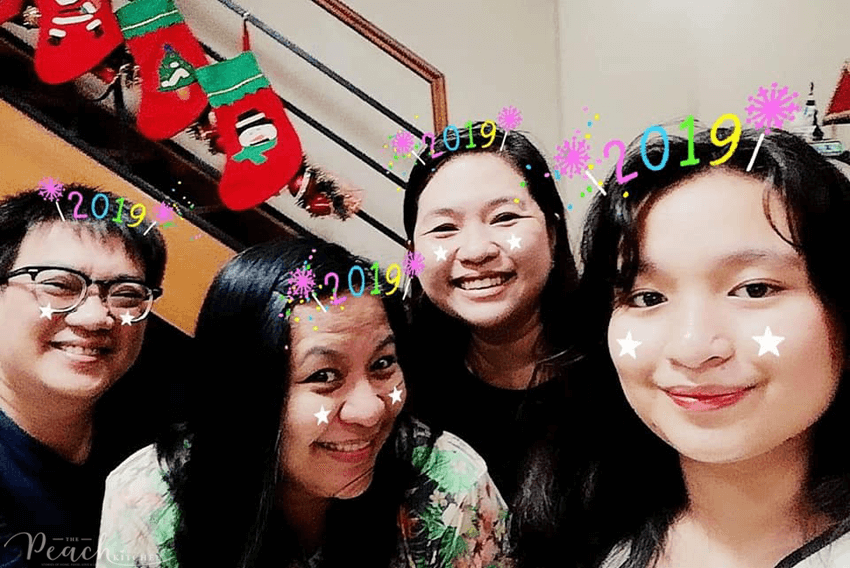 We weren't even able to dress up and take lots of photos…
On New Year's Day, we had a boodle fight-style lunch at Tita Becka's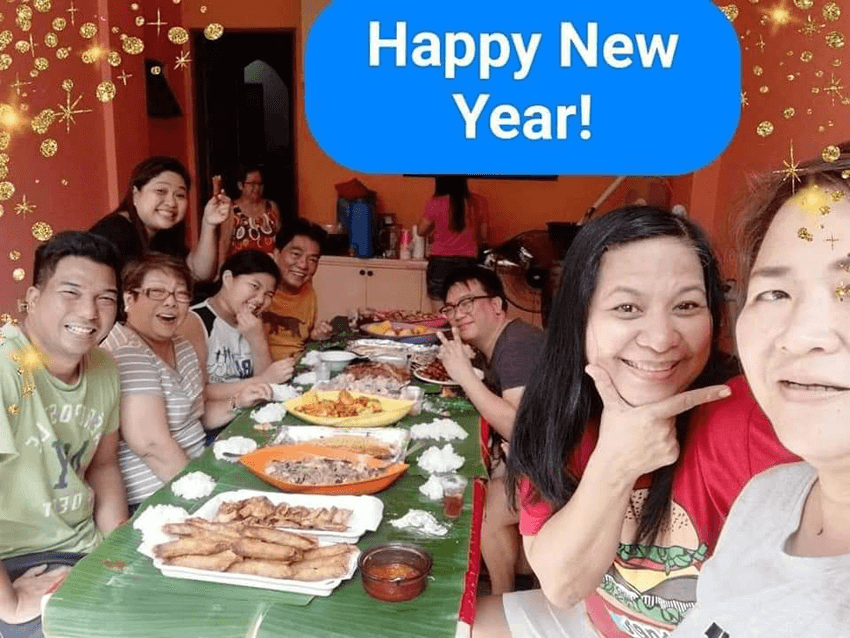 And that's it. That's how we celebrated the New Year. Not much huh?
Well, I'm still keeping a positive outlook on 2019 and planning on having a great year.
Happy New Year everyone!
OTHER RECIPES YOU MIGHT LOVE…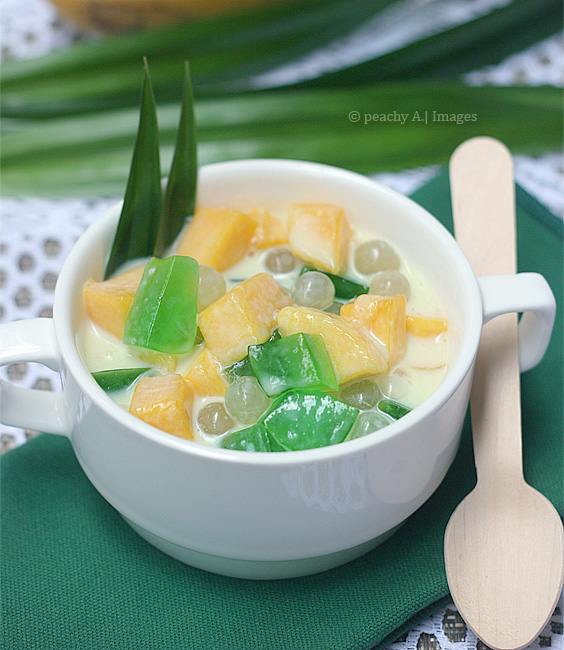 ♥ If you make this recipe, be sure to snap a photo and tag @thepeachkitchen on Instagram (OR hashtag it #thepeachkitchen). I'd love to see what you cook!