These Chocolate Walnut Brownies are so fudgy, dense, and chocolatey that you won't believe they are sugar free, low carb and keto-friendly!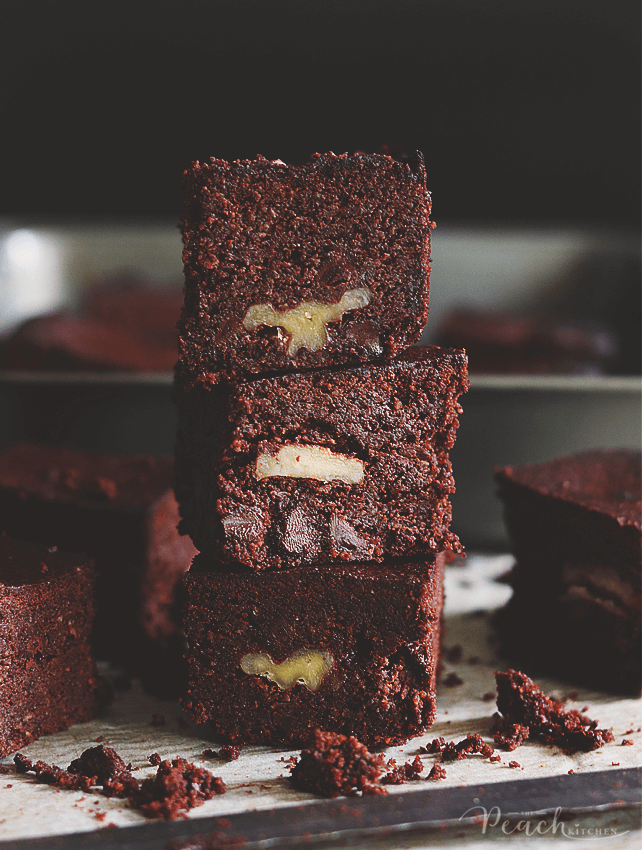 My husband, dubbed peanutbutter♥ in this blog, loves donuts. Whenever he sees these round sweet delicious things, he couldn't resist buying and having it with his coffee. Actually, he loves anything sweet with his coffee, he just loves donuts a little bit more. .. And I, well, I have a sweet tooth. Since we decided to go on a low carb, sugar free, way of eating from now on, I thought I should make more sugar-free dessert to satisfy our cravings.
Hence this Low Carb Sugar Free Chocolate Walnut Brownies.
It's my first time to try this and all I can say is that even though it's not yet perfect, I kind of liked how rich and fudgy it turned out. You may want it a bit sweeter though, and for that, you can just add a little bit more sweetener (around ¼ cup) or if you may want it more chocolatey, just add a bit more dark chocolate chips.
I used almond flour to make this brownies in order for it to be low carb and replaced sugar with Equal Gold. It's granular and it's okay to use in baking. Plus it doesn't have a bitter aftertaste. For it to be Sugar-Free, you have to use Sugar-Free chocolate chips like Lily's . I couldn't find any sugar-free chocolate chips but since I like the taste of dark chocolate, I just used Guittard extra dark chocolate chips (This is the reason why it has 3 g of sugar). The Extra dark chocolate chips worked for me because I like anything bittersweet.
Anyway, I have a new feature on the blog. I added a nutrition label on each recipe which can serve as a guide when we're trying to track down what we're eating.
OTHER RECIPES YOU MIGHT LOVE…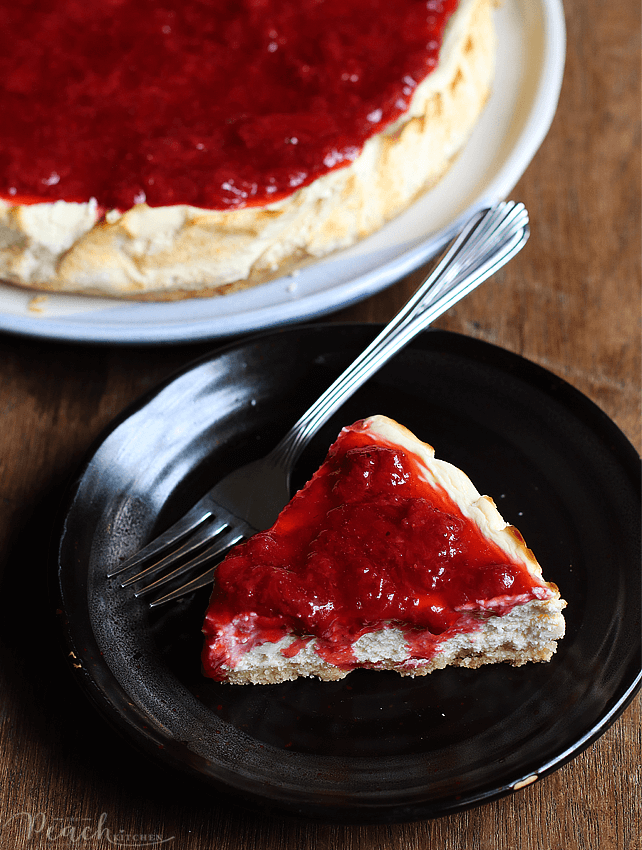 Print
Low Carb Sugar Free Chocolate Walnut Brownies
1 1/3 cup

almond flour

1/2 tsp

baking soda

3/4 cup

unsweetened cocoa powder

2/3 cup

butter

3/4 cup

sugar alternative

2

large eggs

1 tsp

vanilla extract

1/2 cup

warm water

1/2 cup

extra dark chocolate chips

1/2 cup

chopped walnuts
Instructions
Preheat your oven to 350ºF and prepare a square non-stick baking pan.
In a medium bowl, combine almond flour, baking soda, and unsweetened cocoa powder. Mix well and set aside.
Using a paddle attachment, cream the butter and sugar alternative. When this has been well-combined, slowly add the almond flour mixture.
Then add the eggs on a time. When it's mixed well, add the vanilla extract.
The mixture will be a bit dry at this time, so add your warm water 1/4 cup at a time on low speed.
Turn off the mixer and fold the chocolate chips and chopped walnuts by hand. Transfer to your baking pan and bake for 25-30 minutes. Do the toothpick test and if it isn't done yet, bake for 5 more minutes. Let this cool before slicing.
In my opinion, these brownies are best served when chilled. It's more fudgy.
Notes
**Please use a granular sugar alternative for best results.I used Equal Gold
**Use a sugar-free chocolate chips or just omit the extra dark chocolate chips for it to have 0g of sugar
** More chocolate chips used means more melted chocolate texture
The nutrition information provided are only estimates based on an online nutritional calculator. I am not a certified nutritionist. Please consult a professional nutritionist or doctor for accurate information and any dietary restrictions and concerns you may have.[foodie-nl id="28947″]
Keto-Friendly Food FAQs
What are the benefits of reduced-calorie diet plans?
Low carb or low-calorie diet plans, like the keto diet, protects the body against age-related diseases and chronic diseases. This article answers the question, "Is butter a carb?" which explains the benefits of reducing calories in the diet as the key to a longer life.
How do you get rid of sugar from your everyday diet?
There are many ways to eliminate sugar in your keto diet, including the following:
 Eating whole foods
 Eating full-fat foods
 Not eating sugar-loaded snacks and desserts
 Reducing consumption of sugar-filled beverages
What are the recommended low-sugar fruits?
Fruits are nutritious, but they may also contain high amounts of sugar, particularly raisins, dried
apples, and dried peaches. So, it's best to eat the following low-sugar fruits:
 Blackberries
 Avocados
 Peaches
 Strawberries
 Grapefruit
 Oranges
What happens after a month of going on a sugar-free diet?
Reduced cravings for high-sugar foods, stable blood pressure, improved digestive health,
improved mental clarity, and natural weight loss are the benefits of a sugar-free diet maintained
for 30 days.
What are the ingredients in the food that can ruin ketosis?
Check the labels of the food products you buy in supermarkets because they can ruin your keto
diet. These ingredients include dextrose, maltodextrin, artificial sweeteners, artificial flavors,
food coloring, and preservatives. That is why processed foods should be avoided in a keto diet.
Is water fasting recommended to reach ketosis?
Yes. Water fasting enables your body to reach ketosis quickly. Cells in the body undergo repair
faster and so does metabolism with water fasting.
Is butter a keto?
Peanut butter is a keto-friendly food. Make sure to consume all-natural and low-carb peanut
butter brands without the preservatives.
Does coffee hasten the rate of ketosis?
Coffee is a natural stimulant that speeds up metabolism and may increase ketosis because of its
fat-burning properties.
♥ If you make this recipe, kindly snap a photo and tag @thepeachkitchen on Instagram (OR hashtag it #thepeachkitchen). I'd love to see what you cook!