This Salmon Salpicao is a healthier take on our buttery, garlicky, meaty favorite! Paired it with Cauli Rice to make it a filling, healthy meal.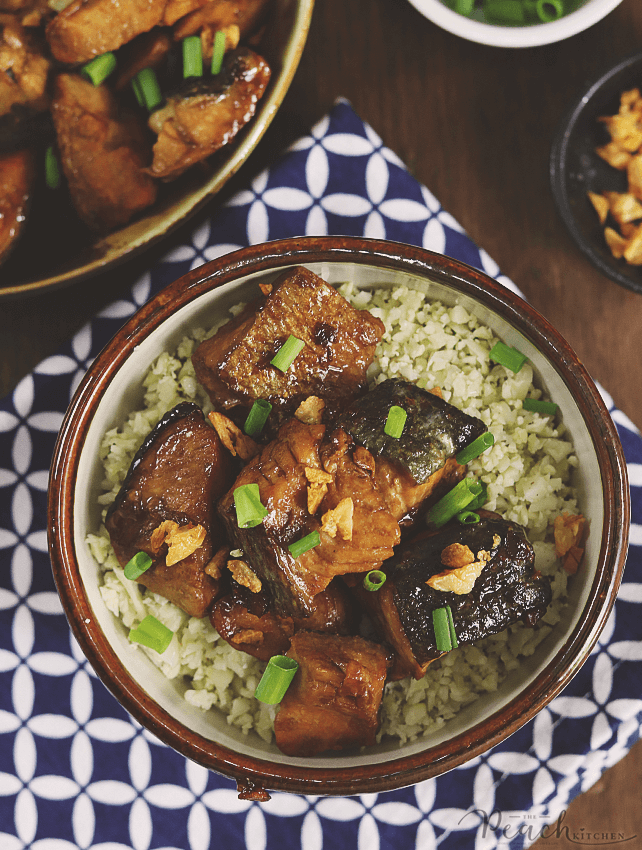 We've been eating a lot of meat lately and peanutbutter♥ and I thought we should have more fish in our menu this week. And just like that, it's as if the universe heard us because friends from SeaKing sent us their Wild Alaskan Salmon to try.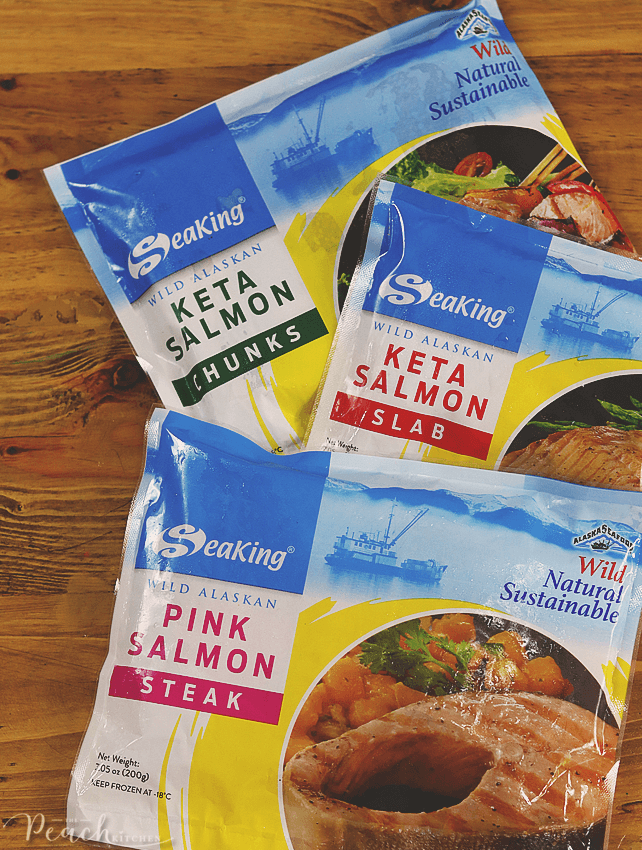 They sent us three varieties: Keta Salmon Chunks, Keta Salmon Steak, Keta Salmon Slab. SeaKing's Salmon is imported from Alaska, wild and not farmed. What I love about it is that even though it's frozen, it doesn't have that fishy, malansa smell and taste. That's why it's perfect for everyday dishes — dishes that are easy to cook and has little ingredients.
Today's lunch is Salmon Salpicao. Salpicao is one of the dishes that we love because of its buttery and garlicky flavor. Syempre we usually cook it with beef but today, we are trying it out with SeaKing Wild Alaskan Keta Salmon Chunks.
WATCH THE VIDEO HERE: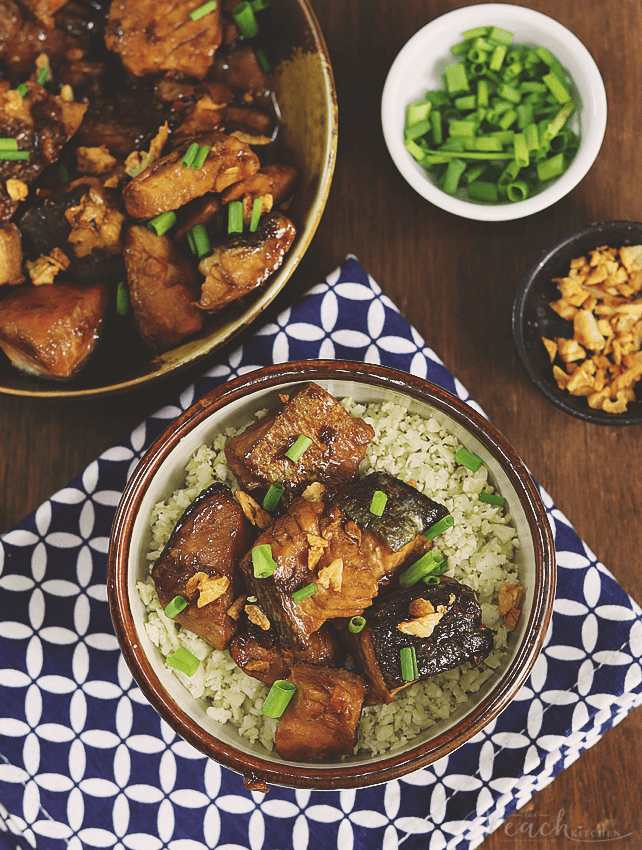 What I did with the salmon chunks is fry it until the skin gets crispy kasi when eaten immediately after cooking, the salmon skin retains some of its crispness and ang sarap nya with the sauce. I didn't marinate it in the sauce anymore unlike what I do with Beef Salpicao because the salmon instantly absorbs the flavor of the sauce while simmering.
To get started, I fried finely chopped garlic in cooking oil and then removed it and set it aside for later. In the same fragrant oil, that's where I fried the salmon chunks. When it's cooked, I poured all the liquid ingredients (coco aminos, skinny seasoning, and worcestershire sauce) and added half of the fried garlic. I simmered it for about 30 seconds and then added the butter. I let the butter melt and then mixed it with the sauce before turning off heat and transferring it to a plate for serving. I sprinkled it with the leftover garlic and then some chopped spring onions.
Of course, I served it with Cauliflower Rice for a healthier take and to make it Low Carb and keto friendly.
Grabe! Ang sarap! Try nyo din to mommies!
Now I can't wait to try the other SeaKing Wild Alaskan Keta Salmon variety.
Check out https://www.facebook.com/seaking.ph/ for more recipes and info about their products.
OTHER RECIPES YOU MIGHT LOVE…
Print
Easy Salmon Salpicao
500g

salmon chunks, I used Sea King Salmon Chunks

6

cloves garlic, chopped finely

2 tbsp

oil for frying

2 tbsp

butter

1 tbsp

coco aminos (or soy sauce)

1 tbsp

worcestershire sauce

1 tbsp

skinny seasoning (or liquid seasoning/liquid aminos)
spring onions for garnish
Cauli- Rice or steamed rice for serving (Cauli-Rice recipe here)
Instructions
Heat oil in a pan and fry the finely chopped 6 cloves garlic until brown, remove and transfer to a small plate..set aside for later.
In the same pan and fragrant oil, fry the salmon pieces until cooked.
Pour in the coco aminos, worcestershire sauce, and skinny seasoning and half of the fried garlic. Mix Well and let it simmer for about 30 seconds.
Add butter and let it melt. Mix well.
Turn off heat and transfer to a serving bowl.
Sprinkle with the leftover fried garlic and chopped green onions.
Serve with Cauli Rice or steamed rice.
Enjoy!
♥ If you make this recipe, kindly snap a photo and tag @thepeachkitchen on Instagram (OR hashtag it #thepeachkitchen). I'd love to see what you cook!